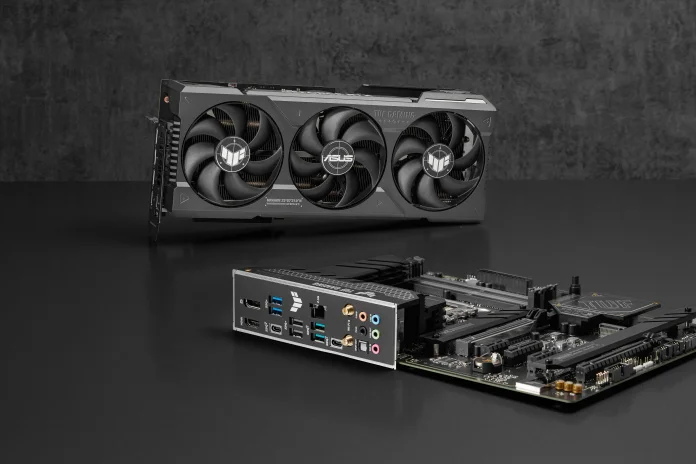 Black Friday 2023 has come and gone. We still have great gift ideas for the last items on your holiday shopping list, though. Head over to our Holiday Gift Guide to learn more.
TUF Gaming components make it easy to build a long-lasting, powerful gaming PC with a cohesive, rugged aesthetic. Whether you want a machine that'll take your esports aspirations to the next level, a rig purpose-built for racing or flight sims, or a cutting-edge gaming powerhouse that lets you play the latest games at high settings, TUF Gaming has you covered. Ready to start building a new gaming PC? We're offering so many early Black Friday deals on TUF Gaming components that you can assemble a great gaming desktop at a price that won't break the bank. Let's dig into the details.
Great motherboards, great prices
If you're looking to build an affordable gaming PC with plentiful horsepower, look no further than the TUF Gaming B760-Plus WiFi D4. This motherboard has an LGA1700 socket that's compatible with Intel's 14th, 13th, and 12th Gen Core processors — click here for info on how to update the firmware for 14th Gen CPUs.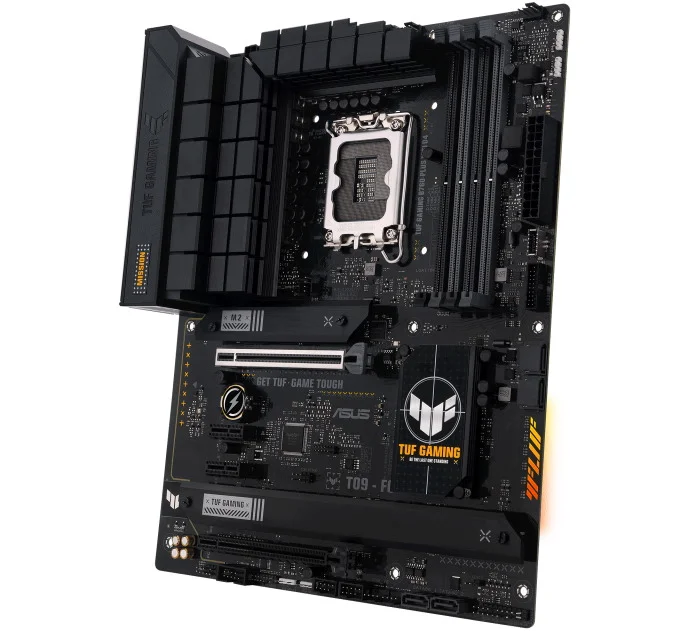 Pick your favorite CPU, but we think that the Intel Core i5-13400F offers tremendous value that's a great fit for this board. Pair it up with DDR4 RAM, which is still plentiful and plenty cheap, and you're off to the races. For a limited time, we're selling this motherboard for a mere $139.99 (USD). Don't miss out on this early Black Friday deal.
Perhaps you're interested in an over-clocking ready motherboard that's ready for one of Intel's highest-end CPUs. We're also shaving a cool $45 (USD) off the price of the TUF Gaming Z790-Plus WiFi. Or maybe you'd rather set up your gaming PC with one of AMD's legendary Ryzen CPUs. Take a look at the TUF Gaming B650-Plus WiFi. Both of these motherboards are on sale for a limited time.
Graphics performance that's ready to go the distance
Next, let's set up your new rig with a graphics card. Here's a great deal on an entry-level unit. In this early Black Friday deal, we're offering the TUF Gaming GeForce RTX 3050 for $269.99 (USD) — that's $120 off MSRP. Even though it is a last-gen card, its 1080p performance is just as compelling today as when it launched, and as an NVIDIA 30 Series GPU it gives you access to DLSS to boost frame rates in compatible games.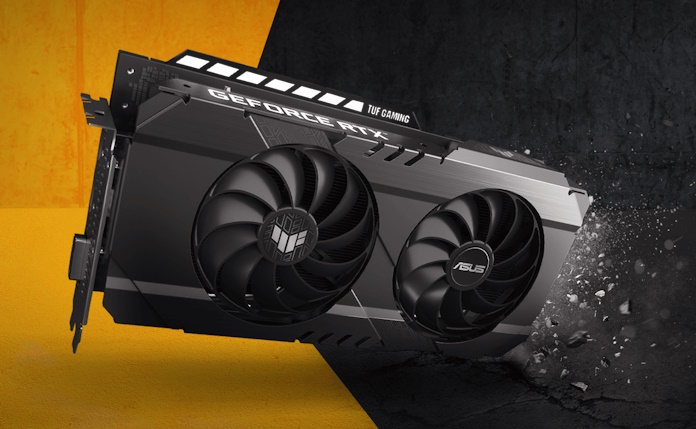 If you'd prefer to pick up a current-gen graphics card, look at the discount we're offering on the TUF Gaming GeForce RTX 4060 Ti. With a $50 haircut, it's looking mighty fine. Grab one while supplies last.
A versatile case that shows off your gear to the fullest
Now that you've got a TUF Gaming motherboard and graphics card, let's get you set up with a chassis — and yes, it's on sale for Black Friday, too. Check out the TUF Gaming GT502 chassis. First and foremost, durability and reliability take center stage with its rugged construction and military-grade components, ensuring your gaming rig stays safe and operational for years to come. The chassis provides excellent thermal performance, thanks to its optimized airflow design and support for multiple cooling fans and radiators, keeping your components cool under intense gaming sessions.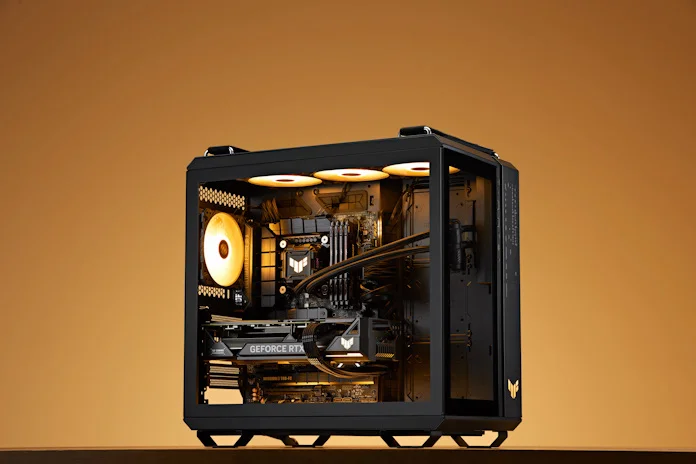 Cable management is a breeze with thoughtfully designed routing channels, allowing for a clean and clutter-free interior. Additionally, the GT502 boasts ample space for high-end hardware, accommodating large graphics cards and extensive storage options. With its striking aesthetics and customizable RGB lighting, this chassis not only offers superior functionality but also adds a touch of style to your gaming setup. You have your pick of a white version and a black version. Either way you go, you'll get a tasty $30 discount while our early Black Friday deal lasts.
Get in the game with a budget-friendly display
You've got most of PC together at this point, but we're not done yet. Let's get you started with a gaming display that offers all the essentials for a great price: the TUF Gaming VG279QM. Armed with a 280Hz refresh rate (OC), G-SYNC Compatible tech, and a low 1ms response time, it's perfect for fast-paced games like Valorant or Counter-Strike. Pick up this display for a mere $219.00 (USD) while the promotion lasts.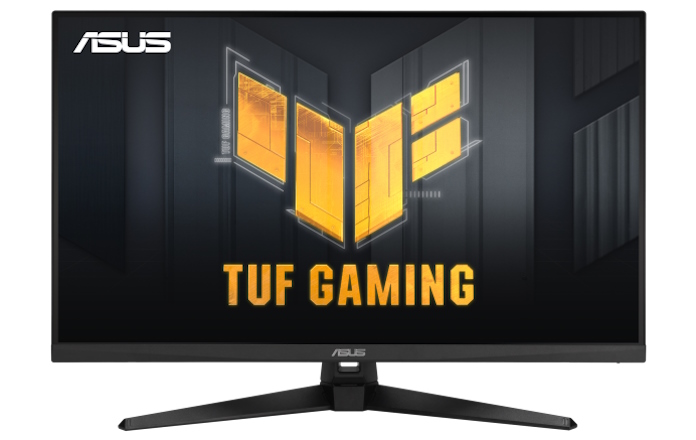 Perhaps you'd rather get something bigger? As it turns out, you don't have to spend that much more to upgrade to a 32-inch 1440p display. For the Black Friday shopping season, we're offering a special discount on the TUF Gaming VG32AQA1A, a 32-inch display with a 2560×1440 resolution, a 170Hz refresh rate (OC), and 1ms response time. This large-and-in-charge display will immerse you in your favorite games, and you can get it for a mere $279.00 in this early Black Friday deal.