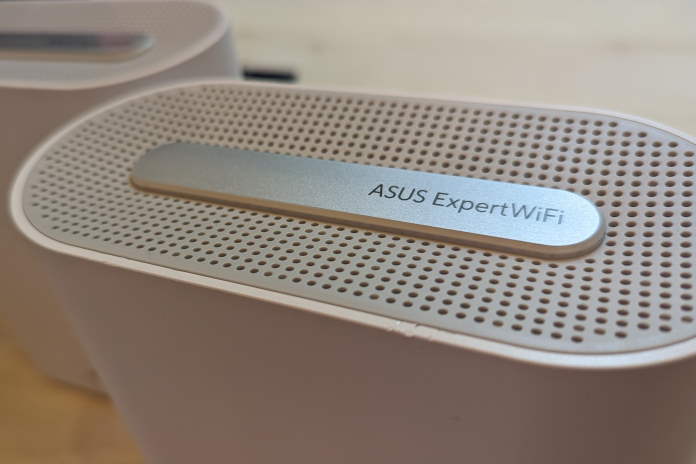 Robust, stress-free wireless networking is crucial for your small- to medium-sized business. Whether you're operating a business out of your home, giving WiFi access to customers at your café, or establishing a network at your office, you need a networking solution that deploys quickly, gives you room to grow, and provides a complete set of easy-to-use software tools. The new ASUS ExpertWiFi family of wireless networking products gives you everything you need.
Flexible, pain-free deployment
Easy self-defined network (SDN) options allow you to get your ideal network up and running quickly with the ExpertWiFi series. You can establish up to 5 SSIDs to separate and prioritize devices for different usages, including employee settings or guest networks. VLAN functionality improves data security by assigning a VLAN profile to each individual wired and wireless interface. Planning to provide WiFi access to customers and clients? With the ExpertWiFi family, you can customize your guest portal with its own SSID, portal type, logo, and brand name. Our built-in templates make it easy. In specific regions, you can also use a social media login to create new opportunities to interact with customers.
The ExpertWiFi series also sets you up to expand coverage down the road. AiMesh support means that you can mix and match products with a wide range of compatible ASUS networking solutions. Together, they'll manage a single network using multiple units spaced around your location. Should you need to expand or improve WiFi coverage to a new sector or floor of your building, it's as easy as adding an extra unit. For scalability, up to 12 ExpertWiFi routers can be connected together as nodes in a mesh WiFi network.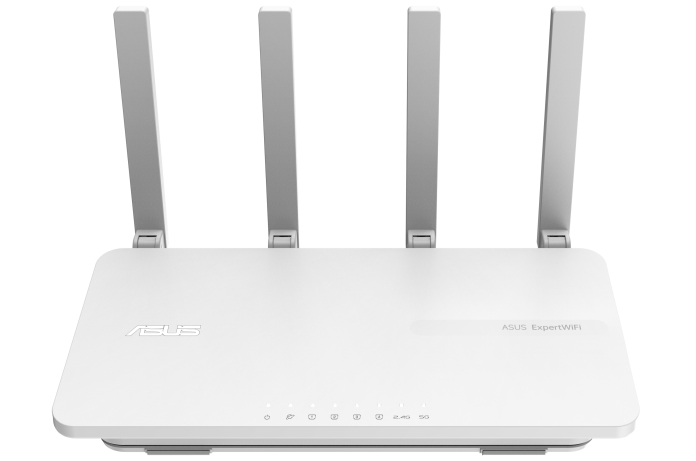 You can even connect a USB cable to use the mobile hotspot on your Android or iOS smartphone as the WAN connection for your ExpertWiFi router. This helps you ensure that your internet is always on. Should your WAN connection from your ISP drop, your router can switch to the backup WAN. It's also the perfect solution for businesses without a dedicated landline, such as companies operating out of a food truck or at a shared market.
In a business context, you want networking products that professionalism without drawing attention to themselves. All our ExpertWiFi products feature a simple, white appearance that fits in easily in any scenario. Decorative trims provide just the right hint of professional style. Built-in wall mount holes make sure that it's always easy to install the units right where they're needed.
Enterprise-grade network security and comprehensive VPN features
To give you peace of mind, the ExpertWiFi series provides enterprise-grade network security. Powered by free security updates from Trend Micro, ASUS AiProtection Pro protects your devices and data alongside the latest WPA3 security protocol. Even when you're away from the office, you can rely on the security of your router. You'll have a full suite of software features at your fingertips with the ExpertWiFi series, as well. The ASUS Safe Browsing feature helps filter malicious websites and other unwanted content. Through Instant Guard, you can get secure internet access via your router from anywhere in the world — all with one click.
The router can act as a VPN server, enabling users to access the internal network even when they're not in the office. It supports a range of VPN protocols including PPTP, L2TP/IPSec, OpenVPN, and the latest WireGuard® security protocol for a variety of VPN scenarios. With a built-in VPN server and VPN client,  you can access your office network easily and securely from anywhere.  If you need to share information and resources between intranets from different locations, such as offices and chain stores, you can use site to site VPN with WireGuard® to help you quickly build up your private network to connect all these places.
A wide array of options from ExpertWiFi
No two businesses are the same. The ExpertWiFi lineup gives you a broad selection of devices so that you can establish the perfect network for your needs.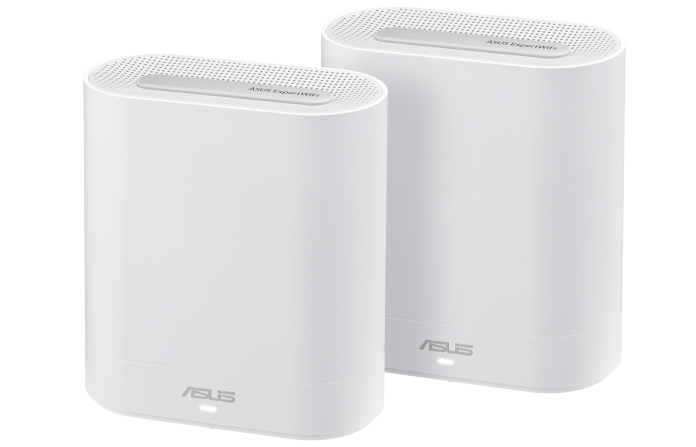 For a networking solution that's ready to grow with your business, there's no better choice than the ExpertWiFi EBM68. As a mesh WiFi system, the EBM68 lets you easily get great wireless coverage to large spaces and locations with multiple floors. Expanding coverage even further is as easy as adding another unit.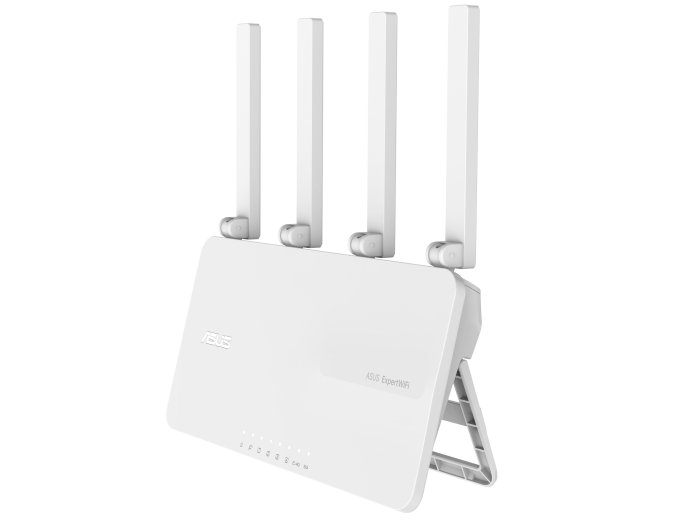 If you're setting up a WiFi network for your store, office, café, clinic, or studio, a single traditional router might offer everything you need. For you, we offer the ExpertWiFi EBR63. This spacing-saving solution easily sets up in just about any context. Its built-in bracket lets you stand it up on a flat surface without taking up much horizontal space — perfect for your café counter. What's more, this bracket helps you keep cables tidy and organized. Its two USB ports and four LAN ports give you options for connecting your POS system printers, and other devices.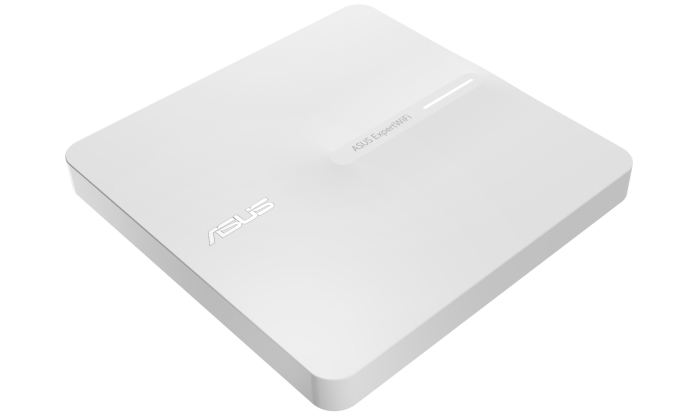 The ExpertWiFi EBA63 POE Access Point is easy to set up through the ASUS Router app, and it delivers fast WiFi 6 speeds. You'll enjoy a broad selection of business-oriented functions. And since it draws power over its Ethernet cable, it's easy to deploy in scenarios where an outlet is inconvenient or unavailable.
The ExpertWiFi family of network solutions gives small- to medium-sized businesses the tools they need to establish a versatile, high-performance, and secure network. For more information on the pricing and availability of the ExpertWiFi EBM68, ExpertWiFi EBR63, and ExpertWiFi EBA63 in your region, please contact your local ASUS representative. Click here to learn about all the products that we announced for CES 2023.