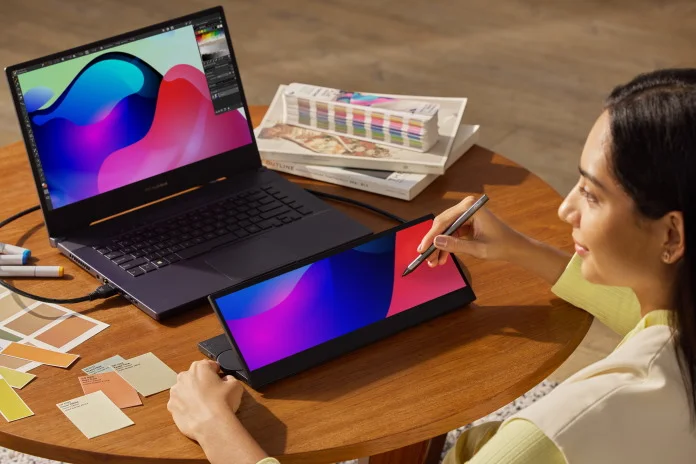 Fifty years ago, husband-and-wife partners Herman and Blimie opened a storefront in New York City selling photography gear. Today, the business that carries their initials — B&H — also carries forward their passion for photography, film, music, audio, and much more. To celebrate fifty years of connecting creators with the right hardware for their needs, B&H is presenting the inaugural Bild Expo. Filled with expert speakers, educational experiences, contests, and a world-class brand expo, this two-day event will help creative professionals in many fields discover the latest tech and expand their skillsets.
Here at ASUS, we produce a wide range of tech laser-focused on empowering creators as they bring their visions to life. We're delighted to participate in the first Bild Expo so that we can get our latest innovations into the hands of some of the world's most productive and revolutionary artists. Here's a sneak peek at the hardware we'll have at our booth.
Creator-focused displays offer pixel-perfect windows into creative projects
Creators consider many factors when picking a display. Screen size, resolution, aspect ratio, connectivity, and ergonomic adjustments are all important elements, for creatives as for anyone else. But one key spec sets apart displays for creators from the competition: accuracy. For professional-quality work, you need to trust your display to perfectly paint each pixel. ProArt Displays are factory calibrated to achieve an average ΔE value of less than 2 — if not lower — giving you confidence that you're seeing each hue correctly.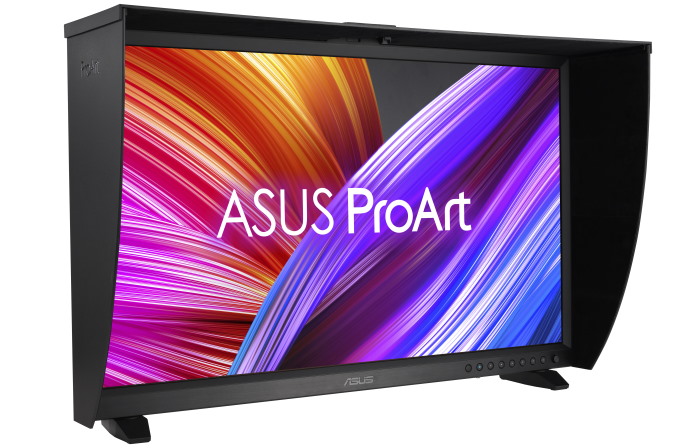 One of our most premium solutions for creators is the ProArt Display OLED PA32DC. Its vivid OLED panel is finely tuned to meet the needs of the creators working with HDR content. Unlike other OLED panels that use an RGBW or PenTile sub-pixel array, the PA32DC uses an RGB sub-pixel arrangement for the crispest on-screen images and text. Its generous 31.5" diagonal gives you a close and careful look at your work, while its 3840×2160 resolution brings out all the fine detail in your creations. Its ultrafast 0.1ms response time makes it a natural fit for mastering fast-moving HDR content, as each pixel can rapidly transition to a new color without visible blur.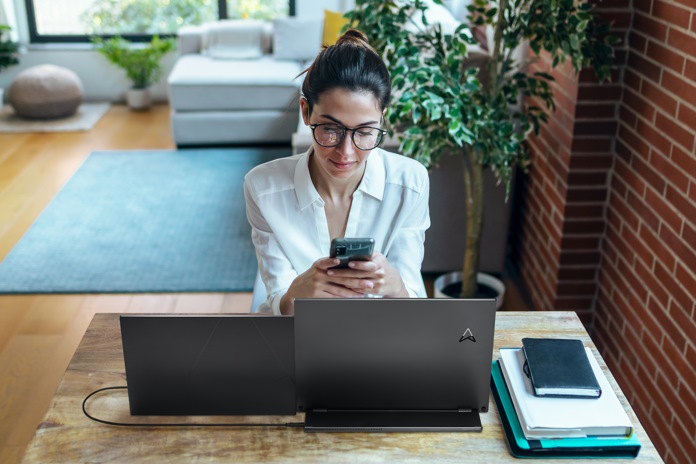 Increasingly, creators rely on portable setups to give them the performance and versatility they need no matter where their projects take them. The ASUS ZenScreen MB16QHG gives you the premium tech that you demand in a monitor, all in an ultra-slim design that travels anywhere. This 16-inch display offers a 2560×1600 resolution for detailed images and crisp, easily readable text. Its speedy 120Hz refresh rate delivers more fluid animation in video, games, and everyday computing. And since it covers 100% of the cinema-grade DCI-P3 color gamut, it offers vibrant, saturated colors that leap off the screen.
Powerful, versatile laptops equipped with dazzling OLED panels
Next-gen OLED displays are a clear choice for creators. These panels produce color that's more saturated than ever and highly accurate all at once, allowing creative professionals to show their work just as they envision it. Whether you're an architect, filmmaker, animator, professional photographer, or illustrator, an ASUS ProArt Studiobook Pro 16 OLED laptop will give you a complete and powerful studio in a portable package.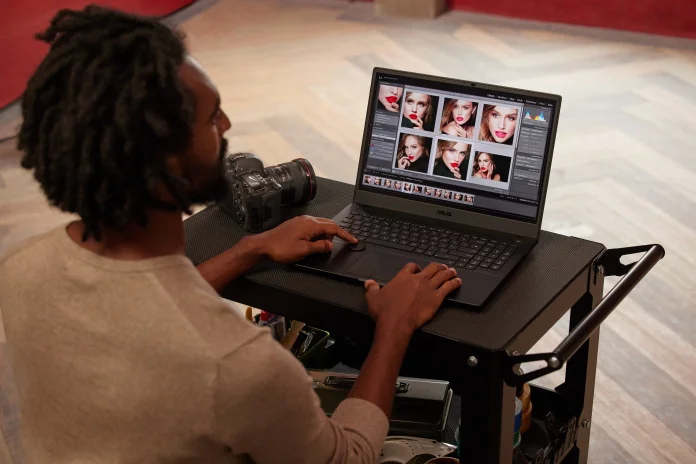 The unstoppable combo of an Intel Core i9 CPU and an NVIDIA RTX GPU gives you chart-topping performance in creative apps, while a deep pool of memory and ultra-fast storage keep you moving quickly as you work with large projects. A large, stylus-compatible haptic touchpad and the intuitive ASUS Dial rotary control give you unrivaled control of your apps.
Build the exact PC you need for creative work with ASUS components
For many creators, nothing beats the performance, customizability, cooling, connectivity options, and upgrade pathways of a desktop PC. With our full lineup of motherboards, graphics cards, cases, power supplies, cooling solutions, and more, we're ready to help you build the content creation PC of your dreams.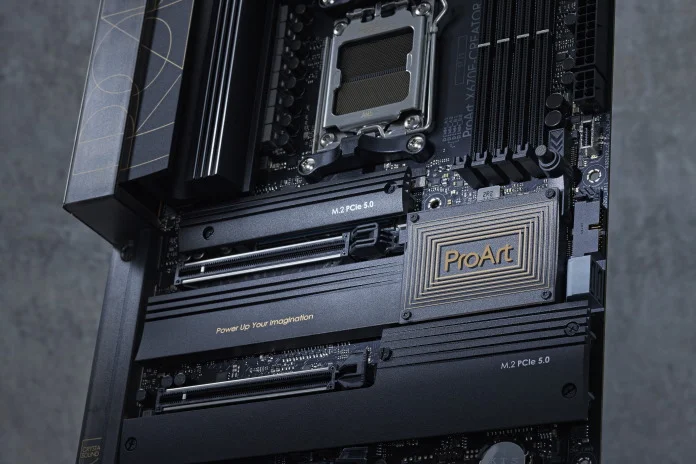 At the Bild Expo 2023, we'll be highlighting one of our premium motherboard choices for creators: the ProArt X670E-Creator WiFi. With a sophisticated style rooted in clean lines, graceful angles, and precise symmetry, this board has a timeless look that's never out of place. The ProArt X670E-Creator WiFi will accelerate your work with the massive bandwidth, lightning-quick speeds, and exceptional power efficiency offered by next-generation DDR5 RAM. And with PCIe 5.0 connectivity, the ProArt X670E-Creator WiFi gives you access to the fastest next-gen SSDs and GPUs.
Much more to see at the Bild Expo 2023
These are just a few of the pieces of hardware you'll find at our booth at the Bild Expo 2023. Since the needs and interests of many creators align with those of gamers, we'll also have a wide selection of our Republic of Gamers hardware ready for you to explore — don't miss the ROG Zephyus Duo 16 laptop and its productivity-boosting second display.
The Bild Expo runs on September 6th and September 7th at the Jacob K. Javits Convention Center in New York City. Even if you can't attend in person, B&H offers exciting ways to participate online — including some tempting deals on the latest hardware for creators. Click here to browse our special Bild Expo deals on ProArt monitors, or click here to check out our laptop deals for the event.