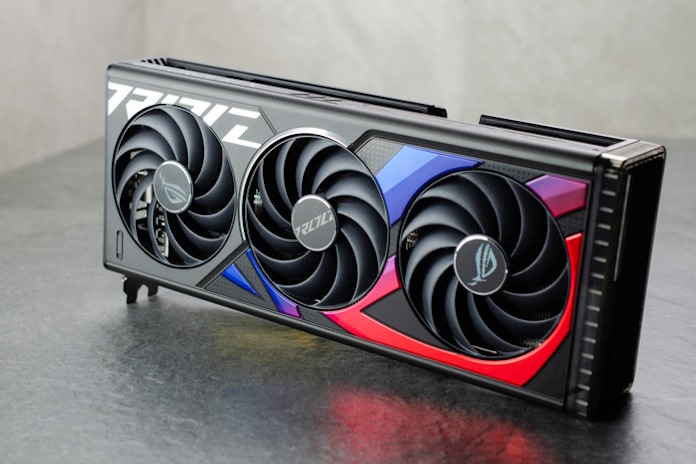 As of the time of publication, Diablo IV has only been on the shelves for a matter of days, yet it's already Blizzard Entertainment's fastest-selling game ever. Diablo IV delivers the frantic combat, hellish locales, and thrilling loot drops that the franchise is celebrated for, so it's no surprise that fans are snatching it up in droves. But perhaps your desktop PC isn't quite giving you the gaming experience that you hoped for in this title. Never fear — we have the graphics cards you need for a fast and fluid experience in Diablo IV. Here, we'll point you toward the best graphics cards from ROG, TUF Gaming, and ASUS Dual for each of the most popular resolutions.
Before we dig into the recommendations, a quick tip for those who haven't yet bought the game: you can score a copy of Diablo IV for free right now with your purchase of a select NVIDIA GeForce RTX 40-Series graphics card. Look at our GeForce RTX 4070, 4070 Ti, 4080, and 4090 options to find an eligible model.
The best graphics cards for Diablo IV at 1080p / ultra settings
Diablo IV's massive, open world perfectly captures the aesthetic of fan-favorite Diablo II and brings it into the modern era. If you're buying a graphics card today to play Diablo IV, get one that's capable of playing at the game's Ultra preset — you'll want to experience the title's nightmarish environments and hordes of monsters in full, glorious detail.
If you play on a gaming monitor with a 1080p resolution, you don't have to break the bank to get an immersive experience in Diablo IV. The last-gen NVIDIA GeForce RTX 3060 Ti and NVIDIA GeForce RTX 3060 graphics cards serve up a 100+ average FPS at Ultra settings. The ASUS Dual GeForce RTX 3060 White OC Edition is a particularly tempting choice here. Retailing for well under $300 USD, this compact 2-slot card fits into just about any chassis. It's draped in luxurious white hues, setting you up to build a head-turning, white-themed PC.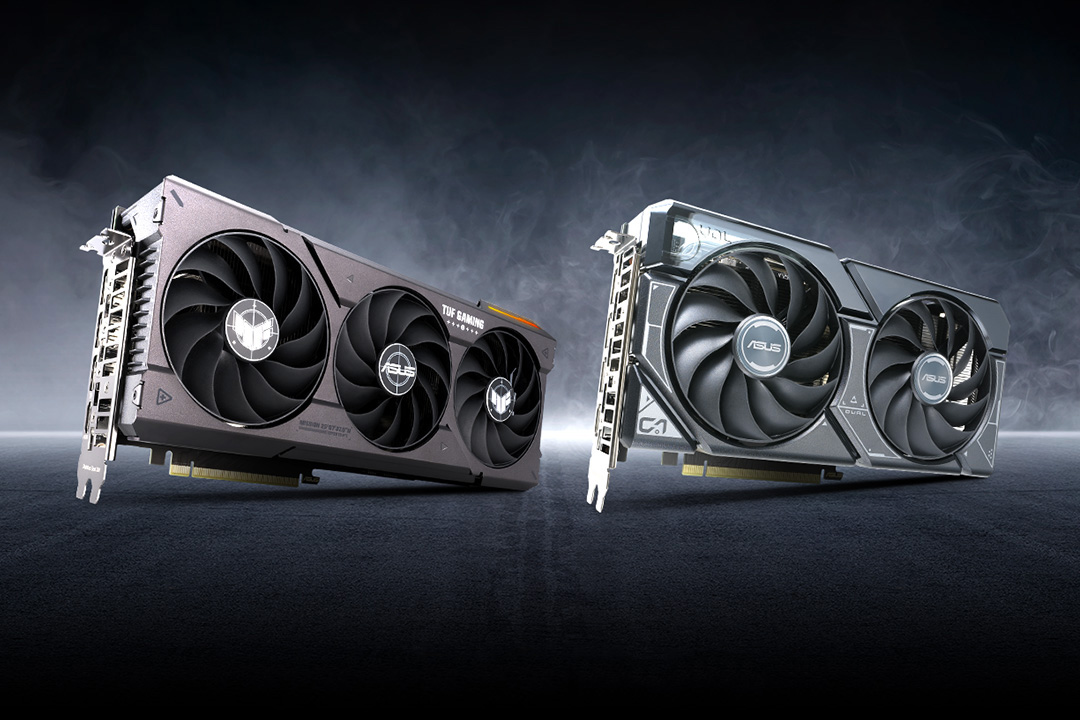 That said, a next-gen NVIDIA 40-Series model will offer you more than a last-gen option. The latest cards give you access to NVIDIA's latest Ada Lovelace architecture and game-changing tech like DLSS 3 and Frame Generation. That tech gives you an easy way to boost FPS with little to no loss in visual fidelity — it's awful hard to leave that on the table. The TUF Gaming GeForce RTX 4060 Ti offers substantially more horsepower than an RTX 3060, making it your premium pick for playing Diablo IV at 1080p. 
Perhaps you'd prefer a graphics card from Team Red? The freshly launched ASUS Dual Radeon RX 7600 OC Edition serves up plentiful performance in Diablo IV at 1080p, and it's a great fit for a small-form-factor gaming PC with its short card length, slimmed-down heatsink, and precision-engineered cooling solution. 
The best graphics cards for Diablo IV at 1440p / Ultra settings
Even though 1080p is a common resolution, many gamers are turning to 1440p displays instead. The higher resolution offers significantly more detailed images, and with a modern monitor, you can still enjoy a high refresh rate while bumping up to 1440p. Just look at the ROG Swift OLED PG27AQDM: this luxurious display gives you the exceptional contrast and response time of an OLED panel, and a 240Hz refresh rate, G-SYNC, and a custom ROG heatsink to boot.
To play Diablo IV at 1440p, we recommend upgrading to one of the latest NVIDIA 40-Series graphics cards. Not only can you nab a free copy of the game with select options of these cards (for a limited time), but you'll also get NVIDIA's latest game-boosting tech like DLSS 3 with Frame Generation.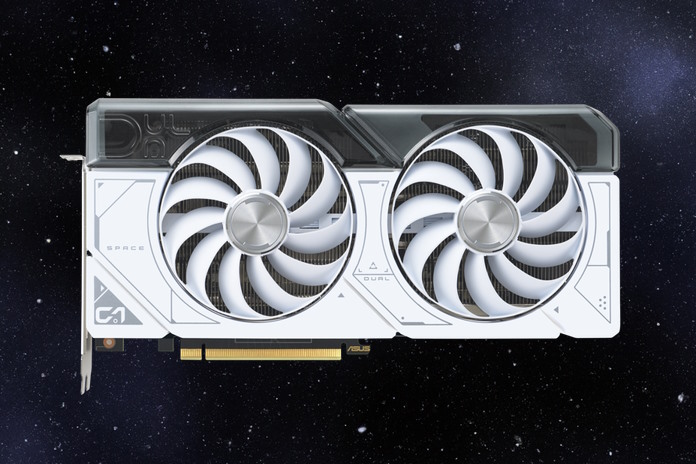 The ASUS Dual Gaming GeForce RTX 4070 graphics card delivers excellent performance in Diablo IV at 1440p Ultra. You can reasonably expect 150+ average FPS at these settings with this graphics card — perfect for today's high-refresh-rate gaming monitors. This graphics card features our latest refinements to the ASUS Dual series, including an all-new space-themed aesthetic, upgraded cooling with a pair of Axial-tech fans, and a compact design. A Dual BIOS switch ensures that you can easily select between all-out performance or supremely quiet operation.
Bumping up to a 4070 Ti, like our TUF Gaming GeForce RTX 4070 Ti, will net you over 200 average FPS, depending on the rest of your system. That additional horsepower makes it a tempting choice, especially for gamers with a taste for playing the latest AAA games. Both the RTX 4070 and RTX 4070 Ti give you access to 12GB of GDDR6X. That's a tempting proposition for future-proofing your purchase, as today's games demand an ever-larger pool of VRAM.
The best graphics cards for Diablo IV at 4K / Ultra settings
Finally, let's talk 4K. It's the premium choice for gamers who want to experience digital worlds at astonishing levels of fidelity — there's nothing quite like exploring the grim world of Sanctuary on a 4K monitor. The 42-inch ROG Swift OLED PG42UQ, equipped with a premium 4K OLED panel, will give you an experience in Diablo IV that you'll have to see to believe.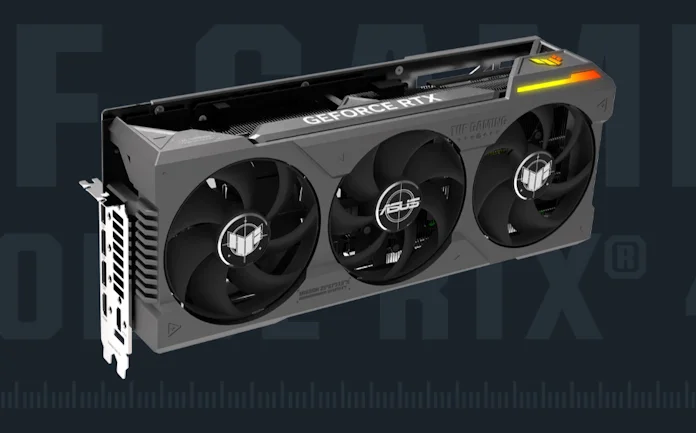 Gamers who want it all should focus their sights on the best GeForce RTX 40-Series graphics card on the market. The TUF Gaming GeForce RTX 4090 graphics card delivers outstanding performance in Diablo IV at 4K Ultra. Look around at independent reviews, and you'll see it approaching a 200+ average FPS, even before toggling upscaling techniques like DLSS 3. This card's premium 24GB pool of GDDR6X makes it a coveted choice for content creators of many kinds, so it's also a perfect pick for anyone intending to use this card for professional purposes during the day and demon-slaying by night.
You don't need the absolute best graphics card available today to play Diablo IV at 4K, though. The TUF Gaming GeForce RTX 4080 has plenty to offer to 4K gamers. Our GeForce RTX 4070 and RTX 4070 Ti options deliver average frame rates above 60 FPS in Diablo IV at 4K Ultra — with even greater performance on tap with DLSS 3. See you in Hell, gamers.