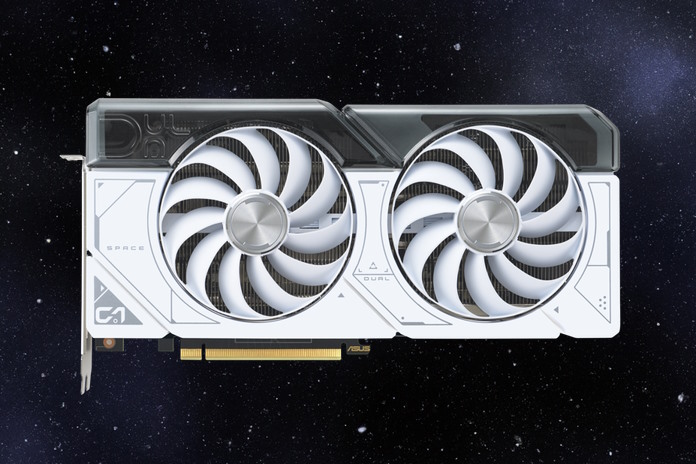 As hardware enthusiasts, we love to watch new, groundbreaking products hit the market and shatter all performance boundaries. But it's also fun to watch those technologies appear in products that fit within the budgets of mainstream gamers. That's exactly what the ASUS Dual GeForce RTX 4070 does. Offering all the advantages of NVIDIA's latest architecture, a compact design, quiet operation, and an attainable price point, this is the 40 Series graphics card you've been waiting for.
The Dual GeForce RTX 4070 offers next-level tech
When you're shopping for graphics cards on a budget, last-gen options often make a tempting value proposition. Certainly, there's plenty of life left in NVIDIA 30 Series graphics cards. Yet if you're looking to future-proof your purchase, a 40 Series card like the Dual GeForce RTX 4070 might be the better long-term play.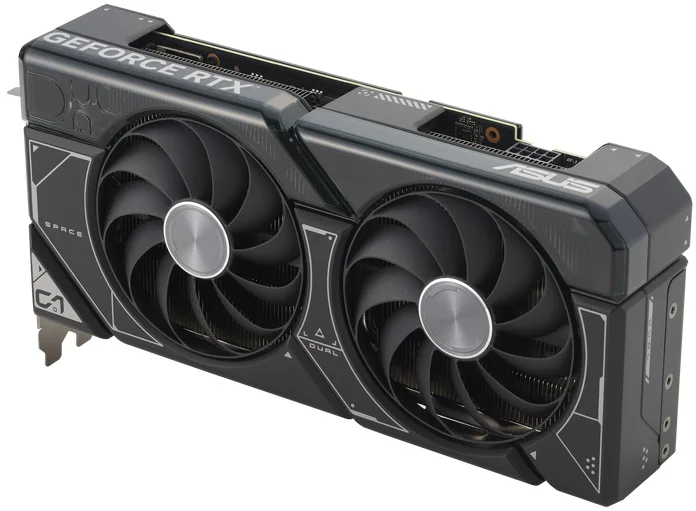 As a member of NVIDIA's latest generation of cards, this graphics card is built on the ultra-efficient Ada Lovelace architecture. You'll get 3rd generation RT cores for twice the ray tracing performance as last gen, and 4th generation Tensor Cores let you access NVIDIA DLSS 3 and Frame Generation for fantastic FPS in compatible games. Independent reviews indicate that the RTX 4070 trades blows with the last-gen RTX 3080 while drawing substantially less power. If you're picking between those two options today, the Dual GeForce RTX 4070 stands out for its next-gen features and excellent energy efficiency.
All this tech adds up to great performance for mainstream gamers. With its substantial graphics processing power and 12GB pool of VRAM, the Dual GeForce RTX 4070 is a great fit for high-refresh-rate gaming on a 1440p monitor, and it'll deliver superlative FPS at 1080p.
Ready for your space-saving PC build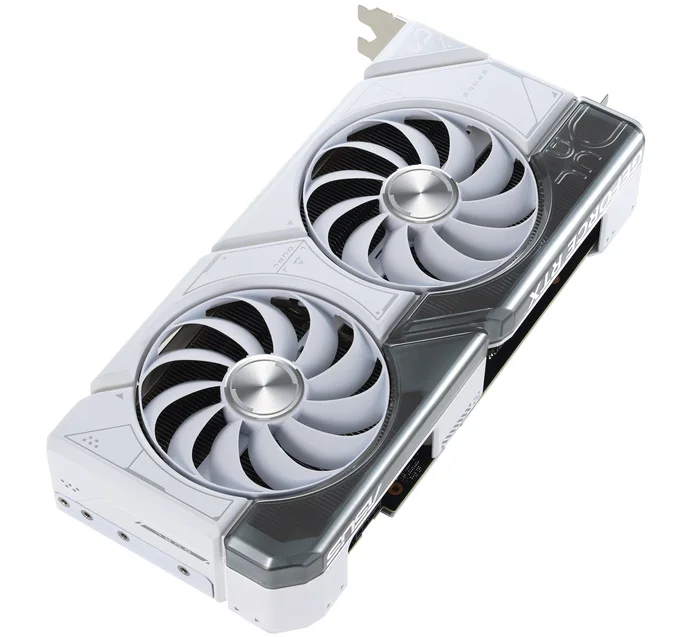 Our most premium GeForce RTX 4090 options use beefy cooling solutions to deliver cutting-edge performance and excellent thermals. Your dream gaming rig might not include enough space for one of these beastly graphics cards, though. Builders who prefer microATX or Mini-ITX PC cases need options with a smaller footprint. Enter the Dual GeForce RTX 4070.
At just 267mm long, it fits into almost any PC case on the market. (It might take you a few minutes to even find a case that it's too large for.) Its 2.56-slot design maximizes compatibility and cooling efficiency for superior performance in small chassis options.
Comfortably cool and whisper quiet
Advanced cooling tech from our flagship graphics cards ensure that the Dual GeForce RTX 4070 can offer excellent thermal and acoustic performance, despite being such a compact option. You'll find two Axial-tech fans fine-tuned to deliver excellent airflow. Substantially upgraded from last-gen, they have a smaller central hub that facilitates longer blades, and a barrier ring that increases downward air pressure. Highly durable dual ball fan bearings offer twice the lifespan of other options. With the Dual GeForce RTX 4070, you'll even enjoy 0dB technology for silent operation while performing low-power tasks like web browsing.

While gaming, this graphics card is still an unobtrusive companion. You don't have to take our word for it — one independent reviewer found that the Dual GeForce RTX 4070 produced a mere 31.2 dBA under load. When they flipped the dual BIOS switch over to Quiet, this unit produced an astonishingly quiet 25.2 dBA of noise, all the while keeping GPU temperatures south of 70° Celsius.
So if you've been dreaming of a slim gaming PC for your living room entertainment center or a space-saving microATX build for your dorm room or apartment, it's time to stop dreaming and start building. The Dual GeForce RTX 4070 provides excellent gaming performance in a compact frame that's well-equipped for both great cooling and quiet operation.
Built to go the distance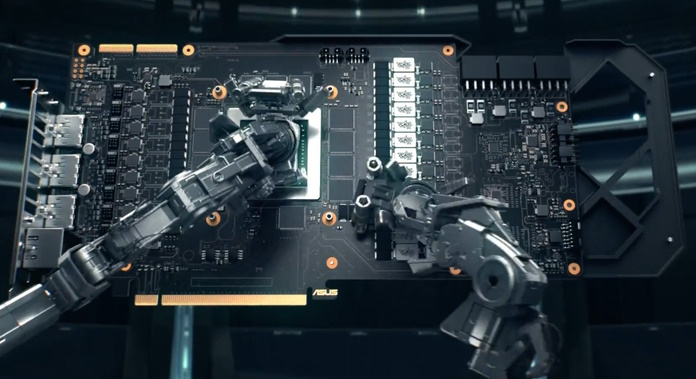 The Dual GeForce RTX 4070 features premium materials, giving you the confidence that your graphics card will be ready to power your gaming experiences for many years to come. It starts with our Auto-Extreme technology. This automated manufacturing process sets new standards in the industry by allowing all soldering to be completed in a single pass. This reduces thermal strain on components and avoids the use of harsh cleaning chemicals, resulting in a reduced environmental impact, lower manufacturing power consumption, and a more reliable product overall.

But there's more. We reinforce this graphics card's PCB with an aluminum backplate that adds structural rigidity, helping to prevent flex and protect components and trace pathways from damage. The rear features a wide vent that allows hot air to escape towards chassis exhaust fans instead of being recycled back into the GPU cooler. We've even beefed up the mounting bracket of this card with 304 Stainless Steel that's harder and more resistant to corrosion.
Outstanding good looks in two variations
Builders have a wide range of preferences for the style of their PCs. Click here for a high-level look at the many options that we offer from our ROG Strix, TUF Gaming, KO, Dual, and Phoenix graphics card families. If you're looking for a model that drops the RGB LEDs in favor of a subdued aesthetic, the Dual GeForce RTX 4070 beckons.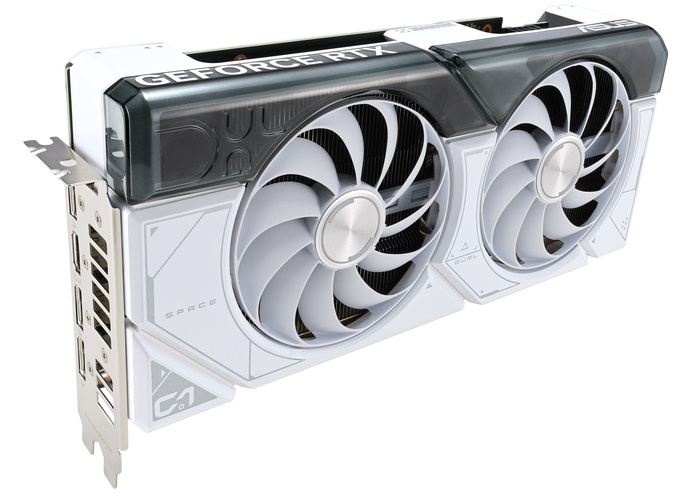 Available in timeless black or snowy white, these graphics cards coordinate easily with a wide range of PC components. While they're not as flashy as our show-stopping ROG Strix options, they do offer a compelling style of their own. Redesigned with a new look for the 40 Series, the Dual cards hearken back to the space age with retro-futuristic style elements, including a semi-transparent view onto the heatsink at the top of the card.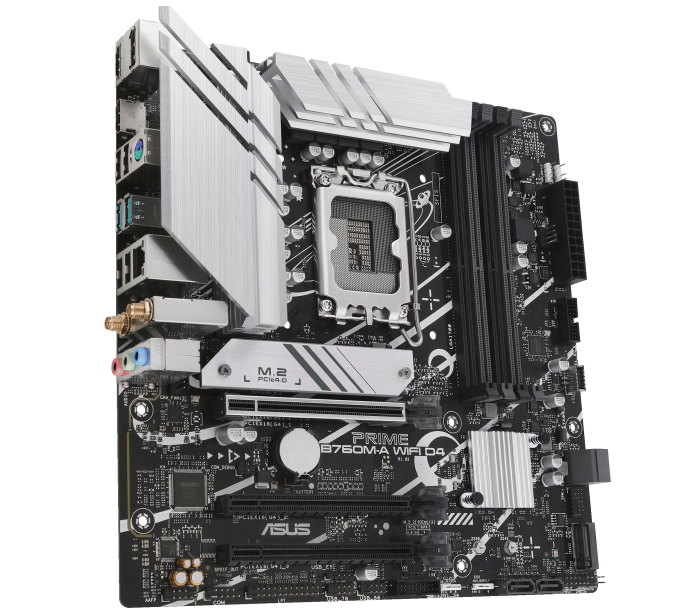 In black or white, the Dual GeForce RTX 4070 will perfectly accompany one of our latest ASUS Prime motherboards, which offer similar space-themed accents and a matching black-and-white aesthetic. Check out our motherboard guides to find the best Prime Z790, B760, X670, or B650 motherboard for your next build.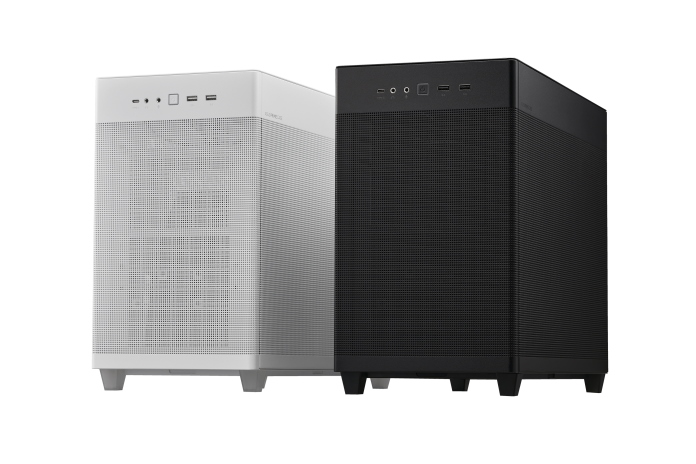 For a matching enclosure, you might consider our compact ASUS Prime AP201 microATX case. Draped in pristine white or sophisticated black, the AP201 provides broad compatibility with today's high-end hardware, convenient tools that simplify building and maintenance, and an eye-catching mesh exterior that elevates airflow and elegance alike.
The new mainstream gaming champion
The ASUS Dual GeForce RTX 4070 and ASUS Dual GeForce RTX 4070 White Edition offer a value proposition that's hard to ignore. With these graphics cards, you'll be able to play just about any game out there at 1080p and 1440p at Ultra settings. Ray tracing is on the table, too, especially if you take advantage of NVIDIA DLSS to boost frame rates. On top of their excellent gaming performance, these graphics cards give you effective cooling, whisper-quiet operation, durable construction, and a compact design compatible with a wide range of PC cases.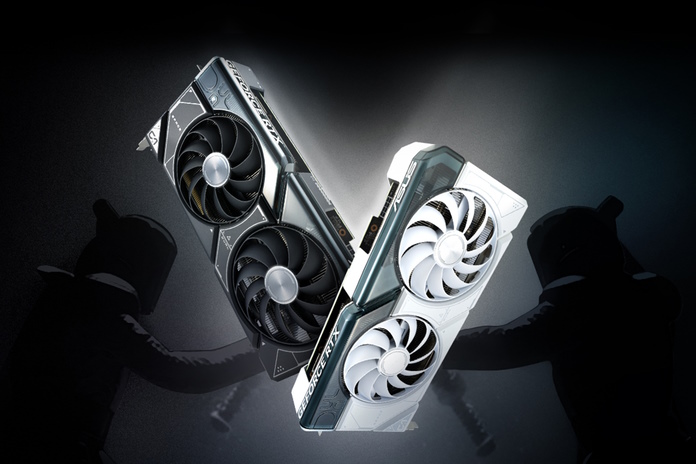 The price is right, too — we're proud to offer the Dual GeForce RTX 4070 at $599.99, making it one of the cheapest RTX 4070 options on the market. If you've been waiting for a mainstream graphics card that offers the advantages of NVIDIA's latest 40 Series architecture, your wait is over. Purchase an ASUS Dual GeForce RTX 4070 graphics card of your own today. The black version is available right now, and we're expecting the white version to hit the shelves later in April 2023.