The Republic is bigger than us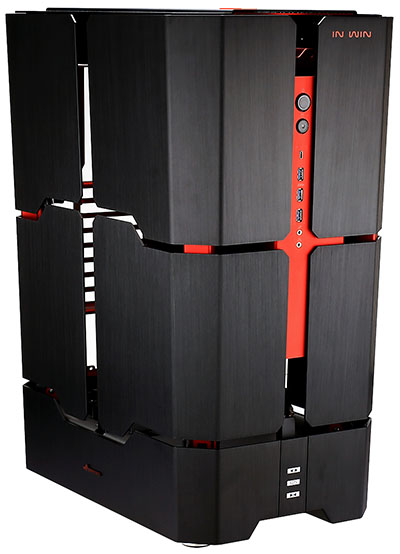 Cooperating with partners is a key part of the ROG ethos. Sharing knowledge tends to produce better results, and collaboration is often necessary to extract the best performance on the cutting edge.
Since before ROG was born, ASUS has worked closely with memory vendors to make sure our boards support the highest densities with the fastest frequencies, tightest timings, and lowest voltages. A lot of back-and-forth is required to balance all those aspects, but the process is necessary to realize the full potential of the DRAM. Early in the DDR era, Corsair introduced high-density memory kits certified for the A8N32-SLI motherboard, a precursor to the original Crosshair. They also allowed some of our motherboards to access more aggressive XMP memory profiles that other boards simply weren't advanced enough to support.
G.Skill's 128GB DDR4-2800 kit is a more recent example of our close collaboration with memory makers; it was the first to combine such a high speed and density using Samsung's latest 8Gb ICs. The kit was validated on our Rampage V Extreme, which remains the only motherboard capable of holding its fast frequency and aggressive timings at the default voltage. Some of the credit for that feat is owed to ASUS' T-Topology layout, which equalizes trace lengths for optimal signaling when all the memory slots are populated. Although not an ROG exclusive, T-Topology is a vital feature for gamers and enthusiasts who run their boards fully loaded.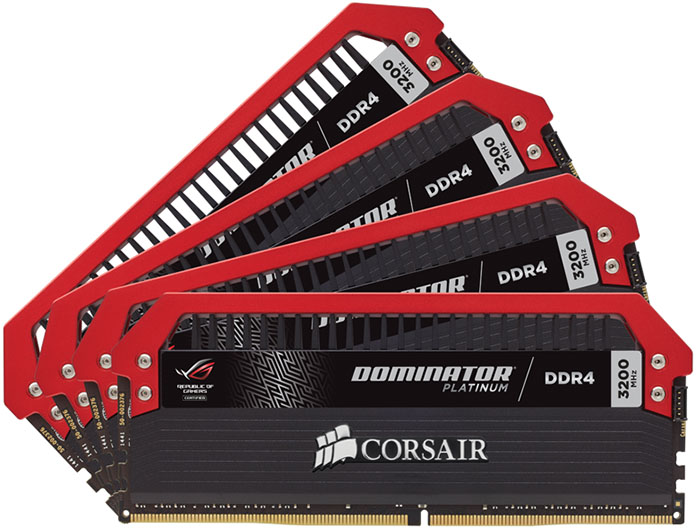 Corsair and G.Skill both make memory kits available through our ROG Certified program, which tests partner products to ensure they work perfectly with our hardware. Avexir and Kingston are also part of the program, and memory is just one part of the picture. We currently certify cases from BitFenix, In Win, and Lian Li that match our colors and penchant for bold designs.
ROG Certified coolers are available, as well. Thermalright's Silver Arrow ITX-R heatsink matches the theme with hints of red and black, but more importantly, its fins are trimmed to clear the vertical daughter cards on our Mini-ITX boards. The tight clearances inside small-form-factor systems make validated pairings all the more important. On the liquid front, there's the ROG Certified water block from Bitspower, which is designed to provide comprehensive cooling for our Rampage V Extreme motherboard.
Although ROG Certified is still in its infancy, expect more companies and products to join the program as the republic continues to spread its influence. We're just getting started.
A peek into the future of PC gaming hardware
At this week's Computex show in Taipei, we introduced new products that continue ROG's history of gaming innovations and showcase a bold new vision for the future of DIY PCs. The fanfare began even before the show, when we introduced the Strix GeForce GTX 1080 graphics card based on NVIDIA's latest Pascal GPU architecture.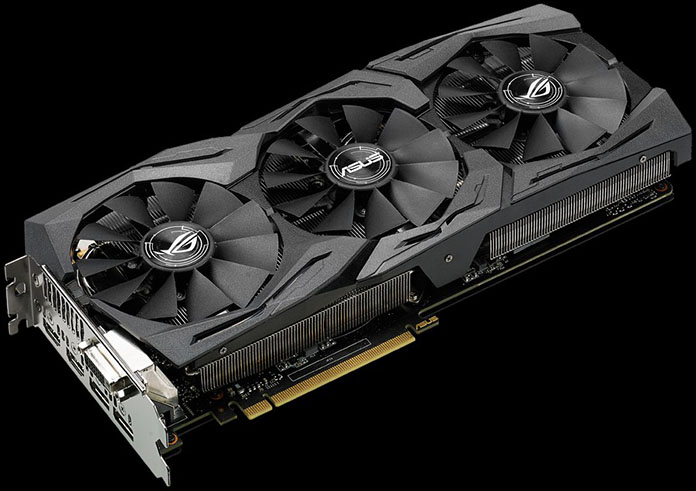 In addition to extending Aura lighting into new territory, the Strix addresses a key limitation of system cooling for graphics. System fans typically react to changes in the CPU or motherboard temperature, but gaming disproportionately heats the GPU, causing inefficient system cooling when you need it most. Our unique FanConnect technology lets the Strix control up to two system fans based on the temperature of the GPU, providing better cooling for games and other graphics-heavy workloads.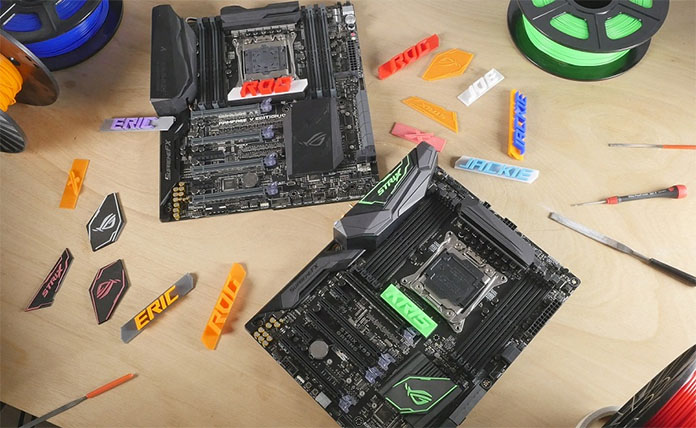 At the Join the Republic event event to kick off Computex, we raised the stakes on the motherboard front with the Rampage V Edition 10, which has 3D-printable accent pieces that take personalization to a whole new level. Soon, anyone with a 3D printer will be able to download our source files and create their own look for not only the Rampage, but also our Strix X99 Gaming motherboard. This freedom is unique to ROG motherboards—and yet another example of our drive to give gamers and enthusiast as much control over their PCs as possible.
Innovations often debut in the Republic of Gamers before trickling down to more mainstream products and being emulated by our competitors. In a sense, ROG provides a glimpse of what's to come for the rest of the industry. This year, we offered a deeper look into the crystal ball with our Avalon prototype, which imagines a more modular, cable-free future for DIY desktops.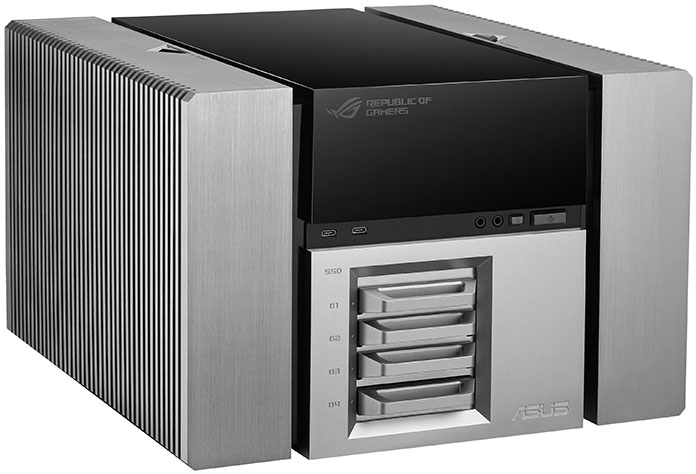 The Avalon concept arranges everything around the exterior of the chassis for easier access. Components slide in and out with ease thanks to edge connectors capable of passing both data and power without any cable clutter. The modular design extends all the way to the motherboard I/O, which can be swapped to suit the system's mission.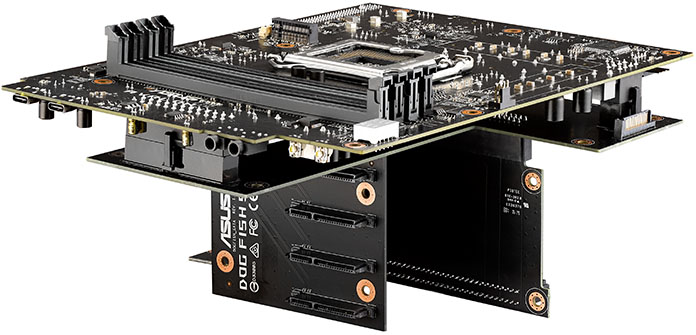 Unlike a lot of concepts on display at trade shows, the Avalon is more than just an aspirational vision; it's a working proof of concept whose underlying technology could be put into production today. The design addresses very real pain points in the PC building process, underscoring ROG's drive to push the industry forward in meaningful ways. Those efforts began with the original Crosshair motherboard 10 years ago, and they've grown to encompass an entire ecosystem of gaming hardware. Through it all, our focus has remained the same: to make the very best hardware for gamers and enthusiasts who are passionate about their PCs.