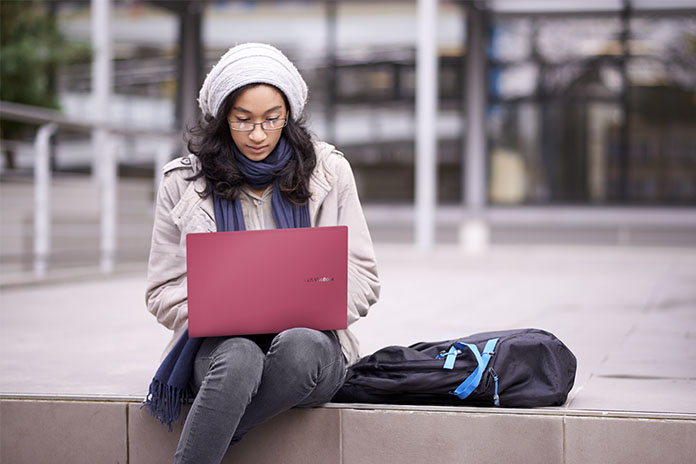 ASUS participates in several affiliate programs, including the Amazon Associates program, and may receive affiliate fees for qualifying purchases.
Amazon Prime Days are here again, and you know what that means: deals. To celebrate the occasion, we're discounting a wide range of our most coveted tech. Whether you're looking for high-end gaming peripherals or a new laptop, a new wireless router or a motherboard for your next PC, we've got the gear you're looking for.
A brief disclaimer: the sales price for each of these deals may change over the course of the event. We'll do our best to keep this page updated, but please refer to the Amazon store page for definitive information on the exact sales price of each product.
Laptop discounts worthy of the occasion
Between our Studiobook, Zenbook, Vivobook, and ExpertBook families of laptops—not to mention our Chromebooks and our ROG and TUF Gaming gaming laptops—we make sure that everyone has a notebook tailored exactly to their needs. For Prime Days, we have a range of deals sure to tempt just about anyone who needs a new PC.
ASUS Chromebook C203XA
For many folks out there, a cheap and cheerful Chromebook checks all your boxes. For an elementary school student who needs their first PC, for a family member who needs a laptop for web browsing, or for anyone who needs a budget-friendly PC for basic productivity tasks, the ASUS Chromebook C203XA stands ready.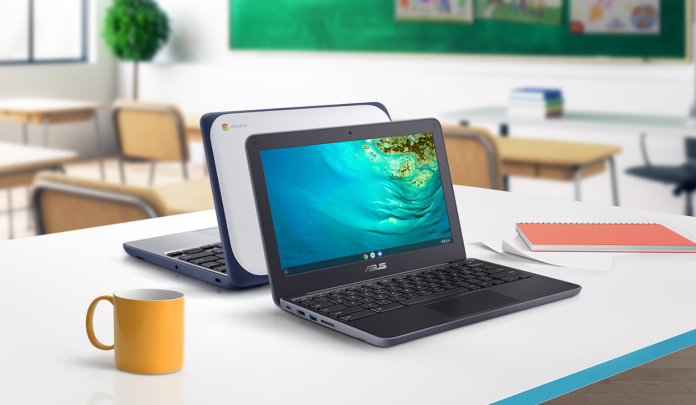 This compact 11.6" machine runs on Chrome OS, so it's easy to set up, painless to use, and it keeps itself secure with behind-the-scenes updates. Shopping for a kid—or someone who's a little rough with their equipment? The C203XA has a rugged chassis tested to meet military-grade durability standards, and it offers a rubber safety grip that makes it easy to hold without dropping. 10 hours of battery life give this machine ample time away from its charger. And for Prime Days, you can snag the Chromebook C203XA for a mere $129—a 48% discount off MSRP.
ASUS Windows 11 laptops
Of course, there are many reasons why you might prefer a Windows laptop instead. Microsoft's familiar OS is the platform of choice for a wide range of apps. If you're looking for a Windows machine that gives you all the essentials without breaking the bank, look no further than the ASUS Vivobook Go 15 L510.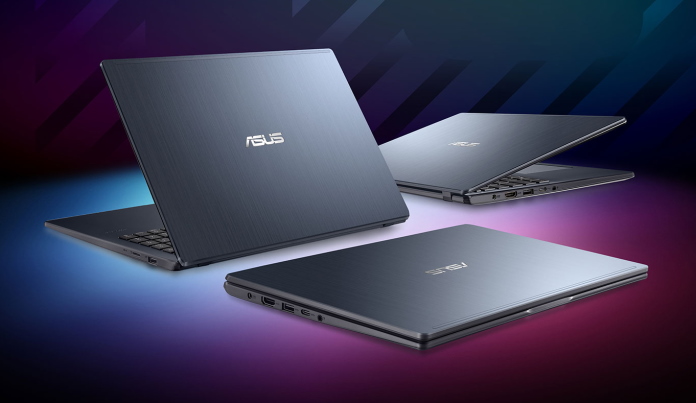 You'll be hard-pressed to find a Windows laptop this compact and portable at its price point. This go-anywhere machine checks in at a mere 3.46lbs, and it's only 0.71 inches thin. Its efficient Intel Celeron processor deftly handles everyday computing tasks, and its long battery life ensures that it's ready whenever you need it. Purchase one during Prime Days for only $199.99—a 20% discount.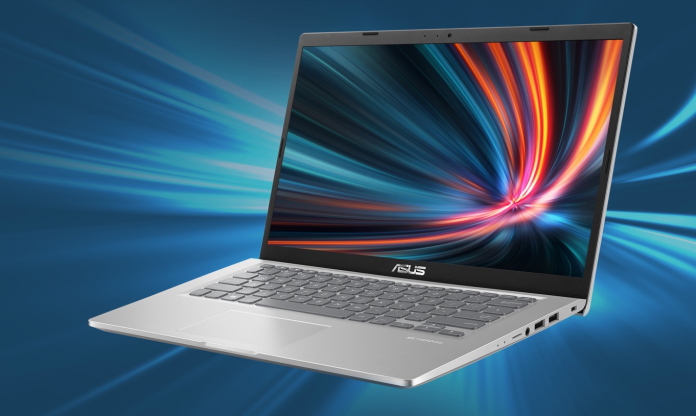 We're also offering the ASUS Vivobook 14 laptop for 21% off during the event. For just about $60 more than the Vivobook Go, you'll get an Intel Core i3 CPU, more storage space, a built-in fingerprint sensor, and a more comfortable typing experience thanks to the ErgoLift hinge. Buy one of your own for $269.99 during Prime Days.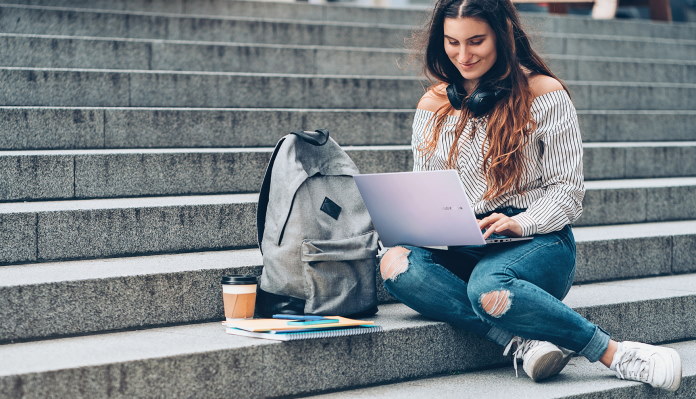 The ASUS Vivobook S15 S533 or ASUS Vivobook S14 S533 are bursting with personality and built to perform—and we're selling them during Prime Days at a price that's too good to ignore. With an Intel Core i5-1135G7 CPU and 8GB of RAM, the S15 and S14 give you snappy everyday performance. A speedy 512GB PCIe SSD makes sure that apps load quickly, and an FHD display—15.6-inch on the S15 and 14-inch on the S14—gives you plenty of screen space for entertainment, browsing, and productivity alike. It comes in several different colors, so find the one that best fits your personality and make it yours. Grab either the Vivobook S15 or Vivobook S14 for a mere $559.99 while they're on sale.
ASUS TUF Dash F15
Gamers, here's a deal that you won't want to miss. For Prime Days, you can score a gaming laptop equipped with a GeForce RTX 3060 Laptop GPU, and all you'll need is a touch more than $1000. The laptop in question? Our own TUF Dash F15.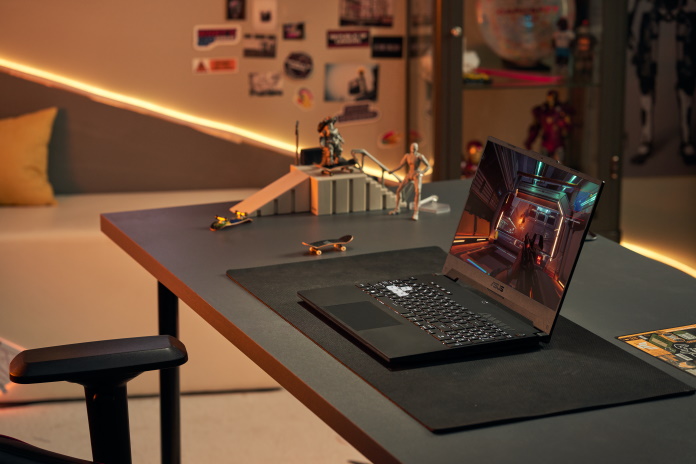 This machine goes anywhere and gives you everything you need for PC gaming. Its speedy 15.6" display offers a 144Hz refresh rate that keeps you on top of the action in fast-paced games. For sizzling performance, it pairs an Intel Core i7-12650H CPU and a GeForce RTX 3060, giving you the confidence that you can play any game that you like. Grab a TUF Dash F15 of your own for a mere $1,099.99 while supplies last.
ROG Zephyrus G14 Alan Walker Special Edition
Our ROG Zephyrus G14 series has been turning heads and winning awards ever since we first launched the series—you just can't beat these laptops' combination of performance, portability, and personality. We collaborated with legendary artist and DJ Alan Walker for an out-of-this-world edition of the G14, and now you can purchase one at a price that's too good to miss.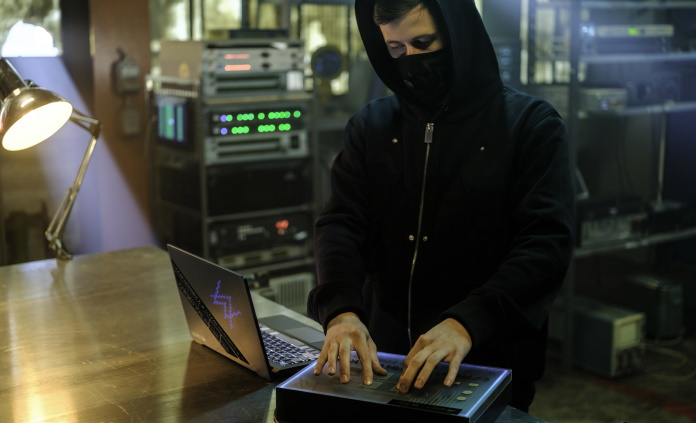 As an ROG gaming laptop, the ROG Zephyrus G14 Alan Walker Special Edition is more than ready to handle the latest games—its AMD Ryzen 5900HS and GeForce RTX 3050 Ti Laptop GPU make sure of that. But it's the details that set this laptop apart from the crowd. The customizable AniMe Matrix display on the lid lets you express your creativity with animations and audio visualizations across a matrix of thousands of mini LEDs. Standout accents on the keyboard and lid announce that this is no ordinary laptop.
Even the packaging gets in on the fun—connect the box to the G14 with a USB Type-C cable and it turns into the ROG Remix sampler, with conductive pads on the surface that allow you to to trigger 18 of Walker's own sound effects. Start with one of Walker's genre-defining tracks or import your own tunes into the custom software, developed with Walker and his team. We're discounting this one-of-a-kind laptop more than 15% for Prime Days—pick up one of your own for only $1,349.99.
Great deals on laptops for creators
Like gamers, creators have a unique set of needs when they shop for a laptop. Our Studiobook and Zenbook Pro families of laptops delivers the accurate, high-resolution displays, powerful components, innovative input options, and broad connectivity that creators need to work with confidence.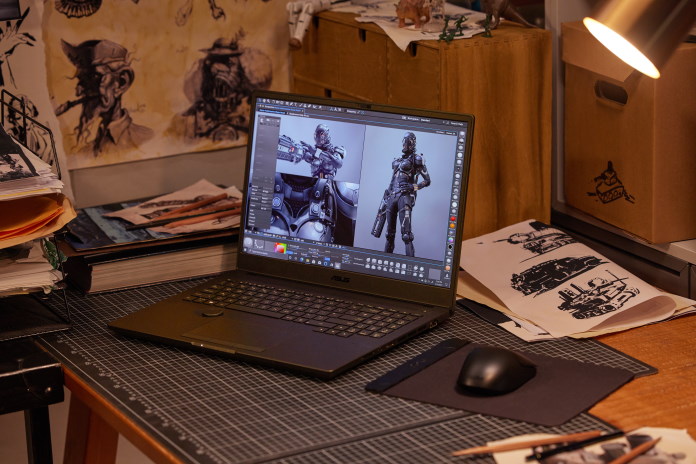 For Prime Days, we're offering a tempting discount on a Studiobook that was already wallet-friendly to begin with: the ProArt Studiobook 16 H5600. This machine offers incredible value for creators. Its 120Hz 1440p display delivers vivid, accurate colors. Its AMD Ryzen 7 5800H CPU and NVIDIA Studio-ready GeForce RTX 3060 offer a potent one-two punch when it comes to processing-intensive tasks like 3D rendering. The innovative ASUS Dial gives you intuitive control over popular Adobe apps, and it's built right into the keyboard deck. Upgrade your home studio with this impressive machine for a mere $1,449.99—over 12% off MSRP.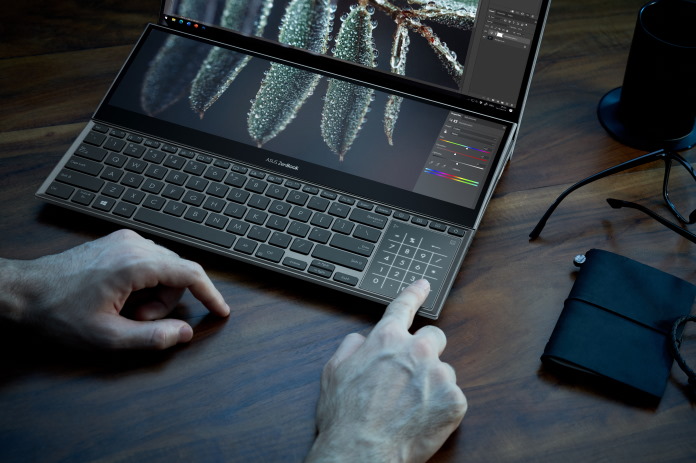 Nothing boosts your multitasking capabilities quite like a second display. The Zenbook Pro Duo 15 OLED UX482 lets creators do more—no matter where inspiration strikes—thanks to the secondary ScreenPad Plus display. This laptop's pair of glossy OLED touchscreens give you vivid, accurate colors with exceptional contrast. And to meet the needs of demanding creative apps, this laptop boasts an Intel Core i7-10870H CPU and an NVIDIA GeForce RTX 3070 GPU. The Zenbook Pro Duo 15 OLED stands ready for any creative endeavor, and during Prime Days, you can buy one for $2079.99—12% off MSRP.
Hot deals on high-end gaming peripherals
A gamer's keyboard, mouse, and headset are more than just peripherals—they're essential pieces of kit that often make the difference between victory and defeat. For Prime Days, we're making it more affordable than ever for you to refresh your gaming den with high-performance, stylish gear.
ROG Strix Go gaming headsets
Our ROG Strix Go headsets offer pristine audio fine-tuned for ultimate clarity while you're gaming, and they're built for easy portability for those who like to game on the go. We're offering these headsets for up to 50% off MSRP during Prime Days, so don't miss out.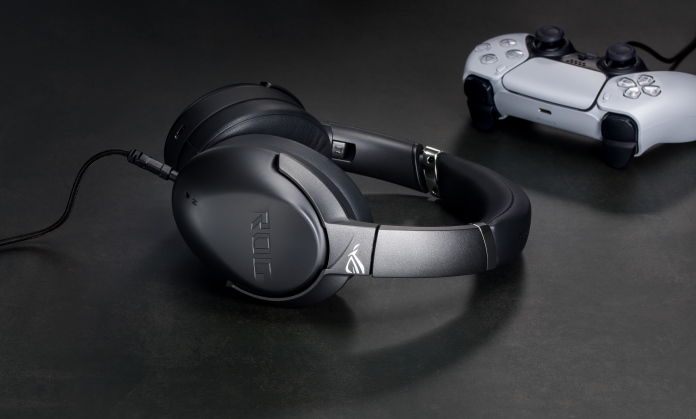 We offer the Strix Go in a variety of options to suit every user and budget. The wired ROG Strix Go uses a USB Type-C adapter to connect to a wide range of devices, and during Prime Days it can be yours for only $49.99. For cord cutters, we offer two wireless options. The ROG Strix Go 2.4 uses a 2.4GHz adapter to connect to your devices, it's available in smoldering black or with sizzling electro punk pink accents, and you can claim one for $99.99 for a limited time. Prefer Bluetooth connectivity instead? Purchase an ROG Strix Go BT for 34% off during Prime Days.
ROG gaming keyboards
Precision-built for fast, responsive gaming and exceptional style, ROG gaming keyboards put you in command of the action. Whether you're looking for a compact tenkeyless layout, our innovative Optical-Mechanical key switches, or a versatile modular design, you'll find what you're looking for in our selection of Prime Days deals.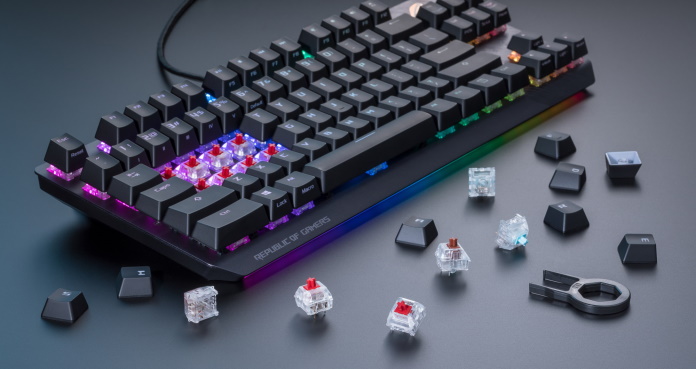 ROG RX Optical Mechanical key switches offer a typing feel that just can't be beat. Their hollow-stem design uses light to detect each actuation—click here to learn all about how these switches offer exceptional accuracy, wobble-free presses, and vivid RGB LED illumination. The ROG Strix Scope RX features these switches, and it can be yours for $89.99, over 30% off MSRP during Prime Days. Since many gamers value desktop space far more than a numpad, we offer the tenkeyless ROG Falchion. This 65% keyboard offers everything you need in a keyboard in a compact space, and a model equipped with quick-and-clicky Cherry MX Blue switches can be yours for only $99.99 during the event. To give yourself a numpad when you need it, but the ability to tuck it away when you don't, consider the ROG Claymore II. This versatile modular keyboard lets you attach its numpad to either the right or left side when it's needed, and we've discounted it by 26% off MSRP for Prime Days.
ROG Keris gaming mouse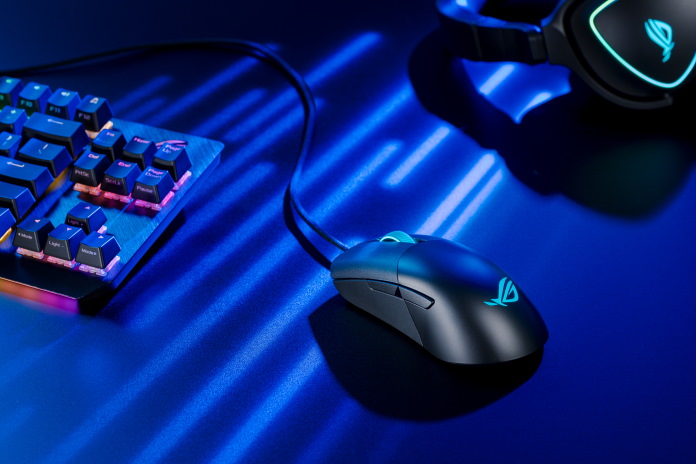 These ROG keyboards all offer dazzling arrays of RGB LEDs that let you customize the look of your battlestation. Make it easy to keep it all synchronized by pairing your new keyboard with the ROG Keris gaming mouse. This featherweight mouse is perfect for fast-paced FPS games, and you can use Aura Sync to coordinate its lighting effects with the rest of your compatible gear. During Prime Days, this precise clicker can be yours for only $39.99—a 43% discount.
ROG Strix XG27AQ gaming monitor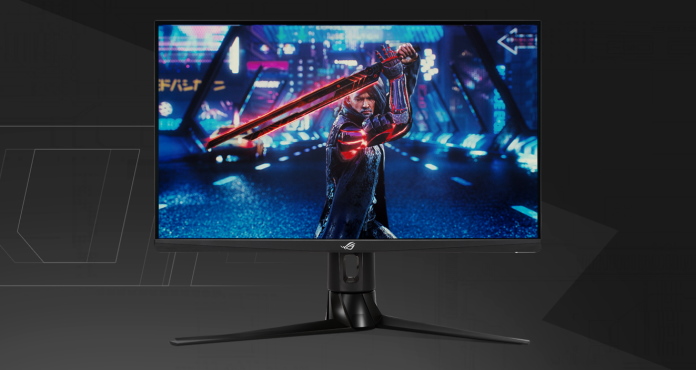 When it comes to gaming monitors, the name of the game is speed. A display with a fast refresh rate gives you smoother, more up-to-date animation, letting you stay on track of every moment of a fast-paced game. A low response time gives you sharp, clear images, even when everything on the screen is in motion. The ROG Strix XG27AQ gives you both in spades. This 27" display has a 144Hz refresh rate and a low 1ms response time (GTG) for superior fluidity and clarity, and its 1440p resolution lets you enjoy that experience in fine detail. For Prime Days, we're offering this display for $349, a 30% discount. Don't miss out.
ASUS RT-AX92U mesh WiFi system
Here's a deal for anyone who's been putting up with a home WiFi network that doesn't provide reliable connections in every room of the house. Traditionally, people use one centrally-placed router to set up a home network—but if the traditional layout isn't working, it's time for you to look at a mesh WiFi system.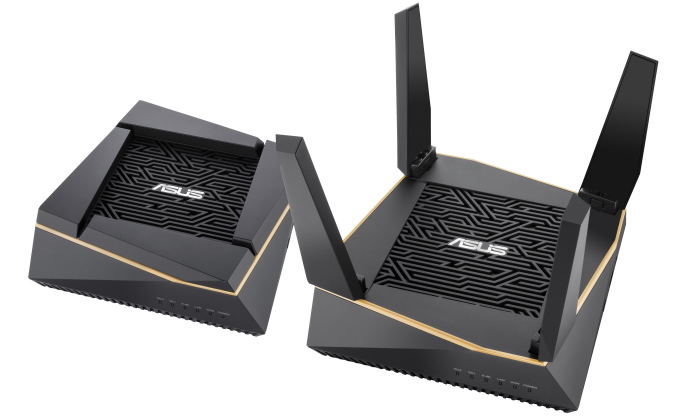 One of our options is the ASUS RT-AX92U. For Prime Days, we're selling a two-pack of these mesh WiFi-enabled routers for 30% off. Put simply, these two units, when spaced throughout your house, will manage a single network. Behind the scenes, these WiFi 6 routers determine in real-time which node offers the best signal to your device. For larger homes with hard-to-reach corners, this is the solution you've been looking for. Grab the two-pack for only $249.89 during Prime Days.
Great deals on Z590 motherboards
Intel's latest and greatest 12th Gen processors have many enthusiasts making plans to build a new high-performance PC. Yet there's plenty of life left in Intel's 11th Gen CPUs—and plenty of opportunity to build a potent machine without breaking the bank thanks to our special Prime Day discounts on Z590 motherboards.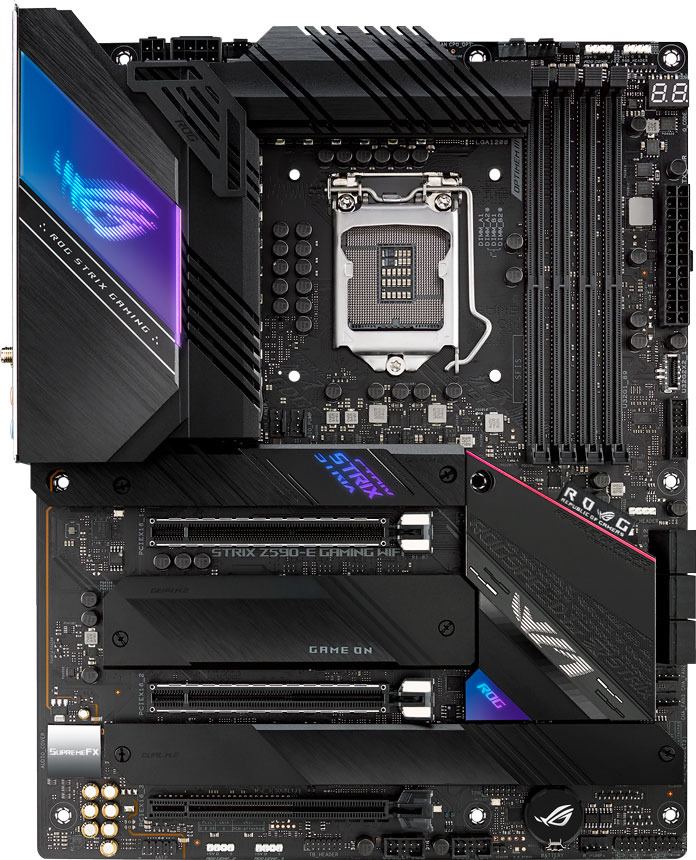 We're offering a 19% discount on a trio of Z590 motherboards. Starting at the top, the ROG Strix Z590-E Gaming WiFi is aimed squarely at builders who want a sleek, stylish, and feature-packed ATX board. With extensive connectivity, a robust 14+2 stage VRM, and an optimized thermal design, this board is ready to serve as a rock-solid platform for your next gaming rig. During Prime Days, it can be yours for only $207.99. Looking for a more understated option that's still equipped for overclocking? The TUF Gaming Z590-PLUS WiFi beckons for only $179.99. And pound for pound, you can't beat the value of the ASUS Prime Z590-P WiFi motherboard, on sale during Prime days for a mere $162.99.
ASUS Prime Days deals 2022: All this and more
These are just a few of our favorite deals from our selection of Prime Days discounts. For those who want to break into the exciting world of game streaming, we're offering 10% off the TUF Gaming Capture Box CU4K30. Building a new PC with a Z590 motherboard? Snag an ROG Thor power supply for up to 40% off during Prime Days—either the 850W or 1200W model. The TUF Gaming VG32AQL1A gaming monitor offers 32" of high-speed gaming glory, and it's 19% off for the duration of the event.
There's something for everyone in our Prime Days deals selection. Check out the ASUS storefront on Amazon to browse everything we're offering for the event.