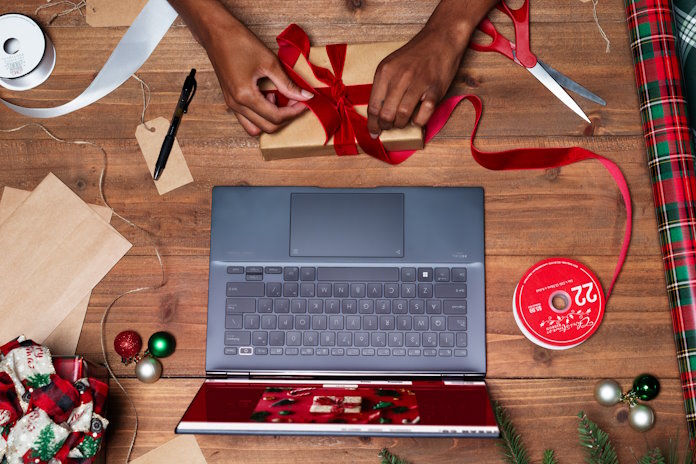 Black Friday 2023 has come and gone. We still have great gift ideas for the last items on your holiday shopping list, though. Head over to our Holiday Gift Guide to learn more.
Black Friday is just around the corner, but we're not waiting for the big day to offer you great discounts on high-end hardware. Right now, we have a tempting selection of deals on a wide range of our laptops, PC DIY components, keyboards, gaming mice, wireless routers, and more. Whether you're here to knock an item or two off your holiday shopping list or upgrade your own PC setup with the latest tech, these early Black Friday deals are sure to grab your attention. Let's dig in.
Early Black Friday deals on ROG gaming peripherals
Everything that makes a gaming keyboard or a gaming mouse great for gaming makes it great for everything else you do with your PC. The high-level precision, and responsive feel that makes these peripherals so valuable for gaming also feels great for everyday browsing, video editing, 3D design, and more. And their sophisticated, customizable style looks great on any desk.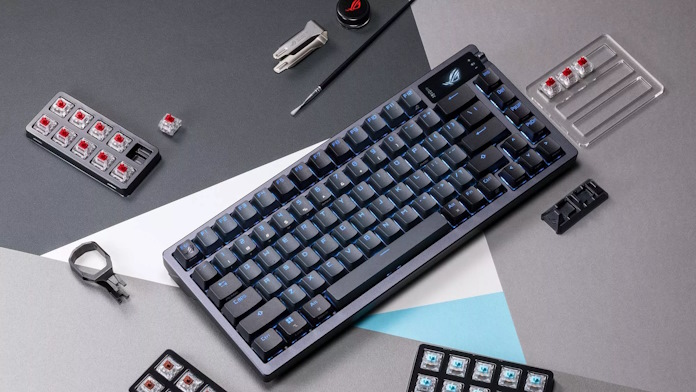 Right now is the perfect time to upgrade your setup with a gaming keyboard and mouse from ROG and TUF Gaming. Our award-winning ROG Azoth turned heads this year with its premium customizability options and stunning good looks. Right now, you can get one of these coveted boards for $50 off of MSRP. For an even more compact model that's easy to pack up in your laptop bag, look to the ROG Falchion NX, now available for a $30 discount.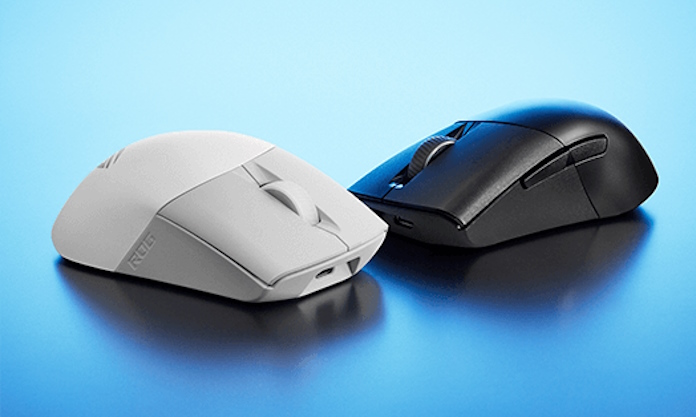 Your new keyboard deserves an equally high-end partner in crime. The ROG Keris Wireless AimPoint is a premium ultralightweight clicker ready for the frantic action of today's fast-paced esports games, and we're selling the Moonlight White edition at a price that's too good to ignore. Fans of the TUF Gaming's ruggedized aesthetic might prefer the TUF Gaming M4 Air, and the ROG Chakram X Origin offers unlimited customization options for the DIY-ers of the world with its programmable side joystick.
'Tis the season to purchase an elegant Zenbook
Zenbook laptops bring a touch of class to everyday moments with their sophisticated design, effortless performance, and full suite of convenient features. In this early Black Friday deal, we're slashing the price of a Zenbook that was already well within reach for most folks: the Zenbook 15. For most folks, this laptop checks all the boxes. It offers plenty of time away from the outlet thanks to its large battery, its 16GB pool of RAM lets you multitask with ease, and it's equipped with a spacious 15-inch FHD display.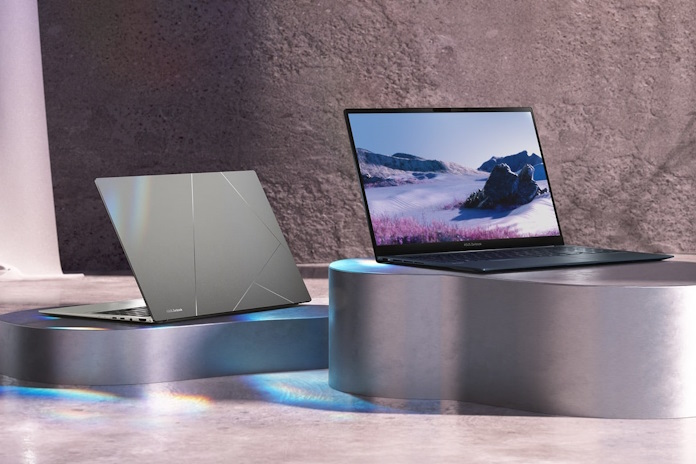 Ordinarily, you'd pay $799.99 for this well-equipped machine, but for Black Friday we're dropping that price by a clean $100 (USD). Don't miss out.
Build a new PC with an ROG motherboard and AIO cooler
If every component in your next PC build is made by a different manufacturer, you're liable to end up with a PC that looks more like a patchwork quilt than a carefully planned machine. These early Black Friday deals will help you get started on the right foot. With the combination of an ROG motherboard and an ROG AIO liquid CPU cooler, you'll have a cohesive look for your build right from the start.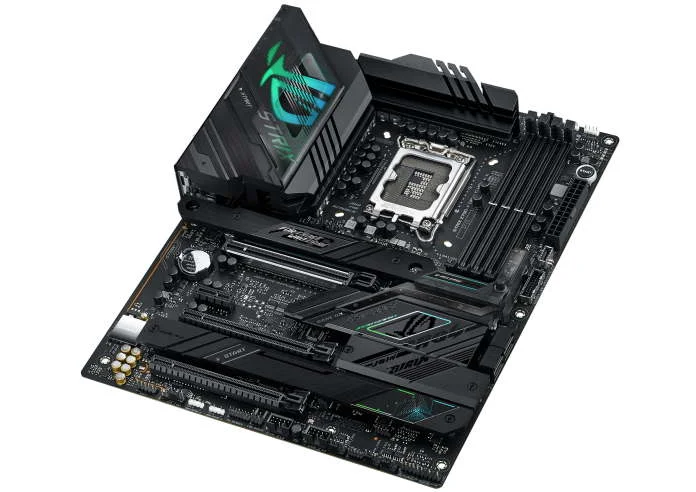 We're offering a pair of awfully tempting deals on two ROG motherboards: the ROG Strix Z790-F Gaming WiFi and ROG Strix Z690E-Gaming WiFi. Both are compatible with the latest Intel Core CPUs (after an easy firmware update), and they're amped up to the power of five with DDR5 support and PCIe 5.0. It's hard to pick favorites between the two, but we'll note that the Z790-F offers a connector for a front-panel USB Type-C port with USB Power Delivery up to 30W, while the Z690-E has a PCIe 5.0 M.2 slot ready for the fastest drives on the market. Click here to learn more about our Z790 options, and click here for an easy breakdown on all our motherboard families.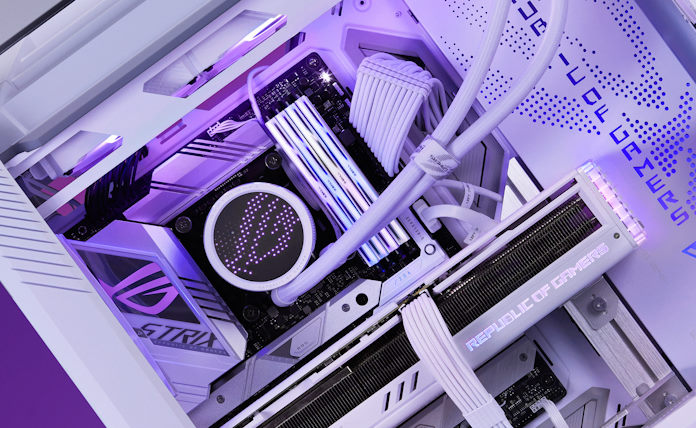 Let's keep your new CPU cool and comfortable with an ROG AIO liquid CPU cooler. The ROG Ryuo III 360 ARGB, available in classic black or pristine white, offers exceptional cooling performance with its 8th Gen Asetek pump and 360mm radiator. An AniMe Matrix display mounted on the top of the pump housing gives you a endlessly customizable canvas for personalizing the look of your build. For the holiday shopping season, we're offering the ROG Strix LC II 360 ARGB for $75 off of MSRP — that's a fantastic price for convenient, stylish, and powerful cooling.
Affordable laptops made even more affordable-er
Some folks need a premium laptop tricked out with cutting-edge hardware ready to accelerate their ambitions for gaming, content creation, and more. Other folks just need a solid, dependable laptop that's ready to go the distance — and if they can get it at a great price, so much the better. If that's you, check out these deals on everyday laptops. These machines won't set new performance records, but they will offer an excellent everyday experience.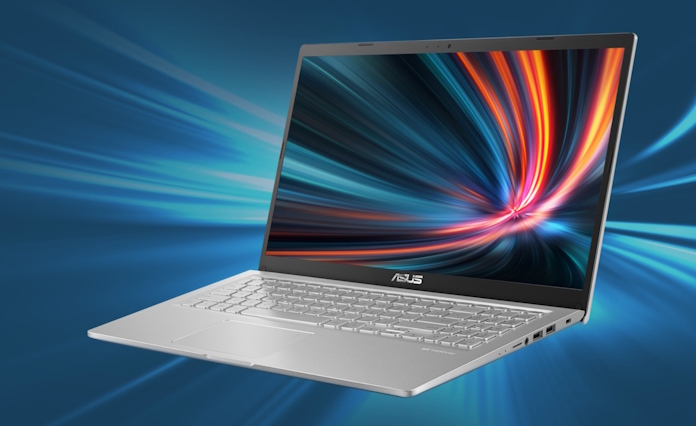 For example, check out the ASUS F515. We're offering a configuration with an Intel Core i7 CPU, 8GB of RAM, and a speedy 256GB SSD, all in a thin-and-light design that's ready to travel. Right now, you can grab this capable machine for a mere $599.00 (USD), a savings of up to $170.99.
Prefer the easy convenience of a Chromebook? Take a peek at the ASUS Chromebook Flip CM3. With its 360° hinge and 12-inch touchscreen, it's ready to serve as a laptop or a tablet at any moment, and its large battery offers up to 16 hours of battery life. For Black Friday 2023, we're knocking a full $100 (USD) off of its list price.
Early Black Friday deals on powerful ROG gaming laptops
ROG gaming laptops give you everything you need for PC gaming in a complete package that you can take with you anywhere. Here's an exceptionally well-rounded machine that you can pick up at a great discount during the Black Friday shopping season: the ROG Strix G16. This particular configuration boasts the dynamic duo of an Intel Core i7-13650HX CPU and an NVIDIA GeForce RTX 4060 Laptop GPU. That combination is a perfect fit for its 165Hz FHD display. You can make this stunning machine your own for a mere $1,099.99 (USD) while this early Black Friday deal lasts.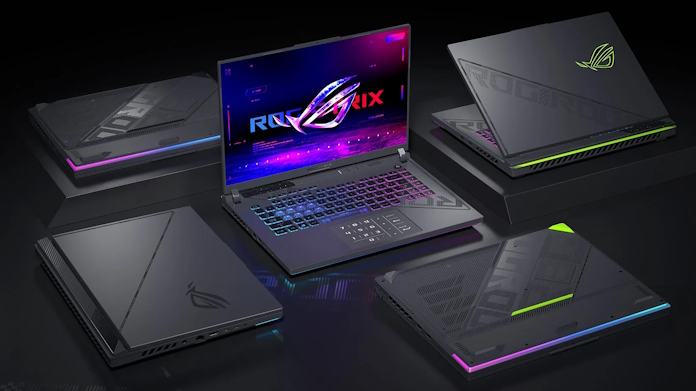 If the G16's formula sounds appealing, but you'd like a bit more of everything, consider the ROG Strix G17. Not only does it bump you up a tier to the GeForce RTX 4070 Laptop GPU, but you get a larger 17-inch screen that has a higher resolution and a higher refresh rate. With a larger SSD in the mix for a bigger gaming library and a powerful AMD Ryzen 9 CPU running the show, it offers great value at $1,899.99, and it's a steal at its Black Friday price of $1,599.99.
Great monitors, great prices
For many folks, DCI-P3 support is a must-have spec. Whether you're a videographer working in this cinema-grade color space, or a user of a notebook that defaults to DCI-P3, you need displays with the correct color support. Our ProArt family of displays gives you a wide range of options with excellent DCI-P3 color gamut coverage, and we're offering one of them for a tasty discount right now: the ProArt Display PA279CRV.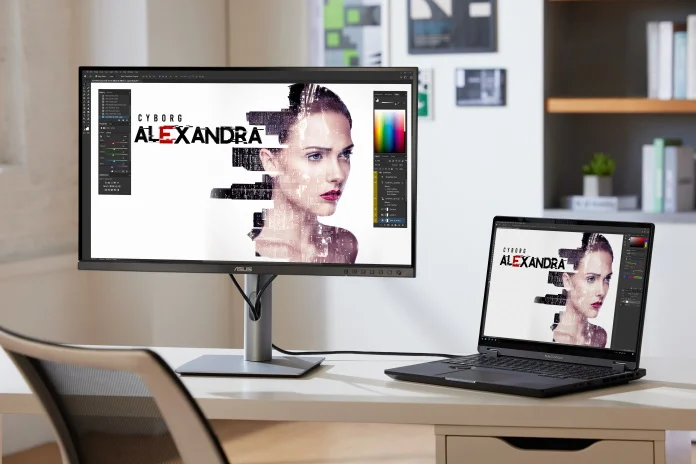 Even at its full list price, this display offers an excellent value proposition to budding creators. Its 27-inch size is roomy, yet a good fit for many desks. It has a full-function USB Type-C port that can recharge your laptop while even as it transmits a display signal and connects your peripherals through the integrated USB 3.2 hub. And its factory calibrated and Calman Verified to achieve an average ΔE of less than 2 so that you can trust it to accurately paint every pixel from the moment you plug it in.
For this early Black Friday deal, we're knocking $80 off the list price of the PA279CRV. To sweeten the deal even further, we're offering three free months of access to Adobe Creative Cloud with your purchase of this monitor in select regions. Click here for all the details of this offer.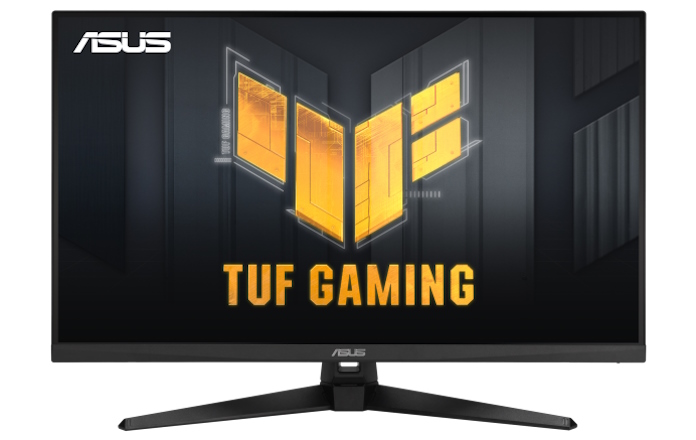 For gamers, we're taking an already affordable gaming monitor and giving it an even more attractive price. The TUF Gaming VG279QM is a fantastic starting point for a gaming setup. Armed with a 280Hz refresh rate (OC), G-SYNC Compatible tech, and a low 1ms response time, it's perfect for fast-paced games like Valorant or Counter-Strike. Pick up this display for a mere $219.00 (USD) while the promotion lasts.
Upgrade your gaming power with these graphics cards
Itching to upgrade to NVIDIA's latest 40-Series architecture? The latest RTX features set you up for an incredible experience in cutting-edge games like Alan Wake II. Here's a pair of deals that'll get you in on the action. We'll start with the ProArt GeForce RTX 4060. Part of our new lineup of ProArt graphics cards, this GPU offers next-gen performance in a compact and stylish package that's perfect for any builder who prefers a minimalist design.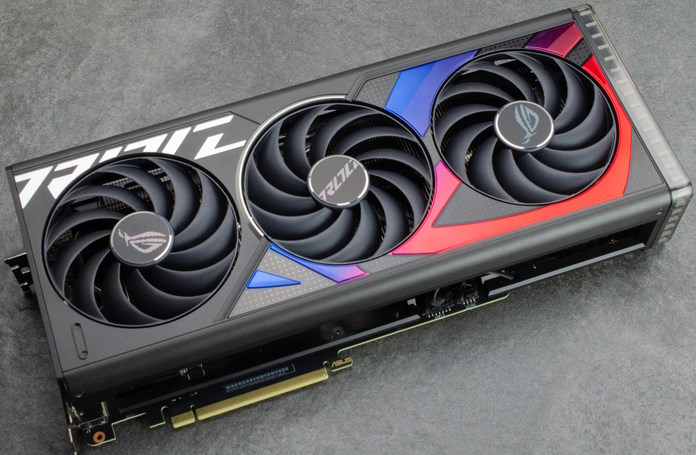 Perhaps your tastes tend toward bold style and customizable RGB LEDs. For you, we offer the ROG Strix GeForce RTX 4070 Ti. Boasting a large, high-end cooling solution that keeps temperatures low at whisper-quiet noise levels, this graphics card offers abundant power for gamers. Get one of your own at a $150 (USD) discount while the promotion lasts.
Smartphones that pack a punch
For Black Friday, we're offering many of our best smartphones at a great discount. The all-new Zenfone 10 proves that your phone doesn't have to be large and heavy to offer a premium experience. This Android smartphone offers snappy performance, wireless charging, and a high-end camera, all in a compact 5.9-inch design that's comfortable to hold in one hand. Get one during Black Friday for $50 (USD) off MSRP.
Fans of the classic Diablo series should pause to admire the ROG Phone 6 Diablo Immortal Edition — and then admire its numerologically significant $666.66 price tag during our Black Friday promotion. That's nearly 50% off of a powerful gaming smartphone with versatile input options, a 165Hz AMOLED display, and a massive 6000mAh battery. That's a steal even before you consider the bundled accessories and collectibles.