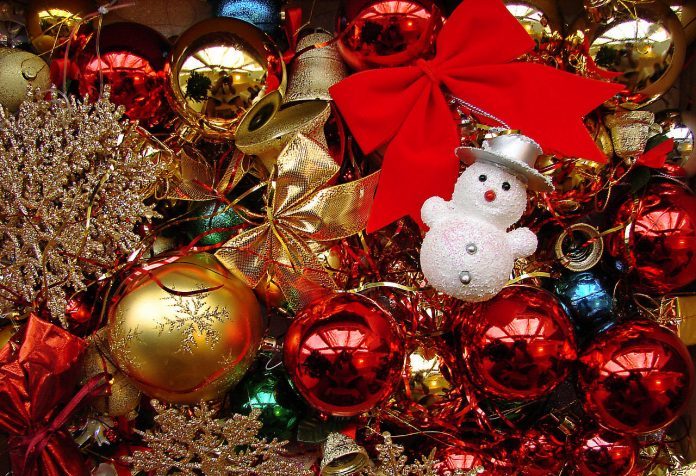 Now that we've caught our breath from the manic deal-hunt that constitutes Black Friday and Cyber Monday, it's time to turn our thoughts to a more heartfelt kind of shopping. Our favorite part of the holidays is picking out the perfect present for the people that matter most, even if finding the right thing can sometimes be a bit of challenge. If you didn't manage to cross everyone off your list with our sweet Black Friday deals, the ASUS team is here to make sure your wrap the right gift for your tech-obsessed loved ones. Read on for our recommendations!
A smartphone that will last all day
The AI-enabled ZenFone 5Z
The quest for an affordable flagship smartphone ends with the ZenFone 5Z. Aesthetically it's simply beautiful, with Gorilla Glass on the front and back, a Meteor Silver spun finish underneath the glass, and a curved metal frame on the sides. But it's not getting by on looks alone; it also boasts high-end internals. The ZenFone 5Z runs on a Qualcomm Snapdragon 845 SoC and has 6GB of memory for sizzling performance. Its 64GB of storage is complemented by MicroSD support so you can slot in additional capacity when you need it.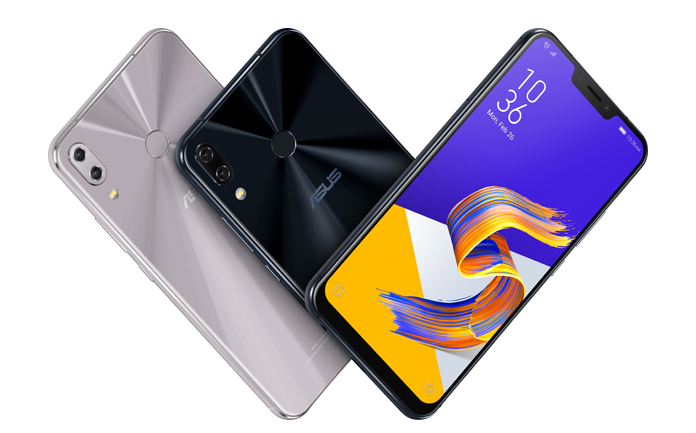 Front and center is a bright 6.2" screen that's framed by super narrow bezels for a near edge-to-edge display that helps to keep the phone's frame to a compact 5.5". The Full HD+ (2246 x 1080) display covers 100% DCI-P3 color gamut used in digital cinema, and the 19:9 aspect ratio gives you all the width you need when watching widescreen content, too.
Next to the screen, a phone's camera is probably the most critical component for any user. The ZenFone 5Z rocks an exceptional dual camera setup to help you get the shot you want. The primary 12MP camera is accompanied by a second 6MP wide-angle camera for capturing landscapes and group shots, and this past summer we went deep on the wide-angle camera to help you understand what you can do with a wide angle lens on your phone. The ZenFone 5Z's cameras have a range of automatic shooting features, including an AI scene detection mode that looks at the scene and uses an onboard neural network to identify the subject of your photograph. For those who prefer a more hands-on approach to their photography, Pro mode allows you to adjust the ISO, shutter speed, focus, white balance, and more manually, just like you would on a DSLR.
The ZenFone 5Z's AI capabilities go beyond the camera, though. You'll see it at play in lots of other places, too, whether it's intelligently changing the battery's charging speed based on the time of day or keeping the screen awake while you read a long article. Check out our hands-on look at the ZenFone 5Z for more on this flagship phone.
The ZenFone 5Z is every inch a flagship yet is priced more like a mid-range handset at $499 USD and $799 CAD.
ZenFone 5Z
Price
$499 USD
$799 CAD
Availability (USA)

US Vendors

Availability (Canada)

Canada Vendors
Capture memories with the ZenFone 5Q
The ZenFone 5Q ups the ante on a more traditional approach to smartphone photography. With Qualcomm's Snapdragon 630, 4GB of RAM, and 64GB of storage, it offers the balance of price and performance we're used to in the mid-range.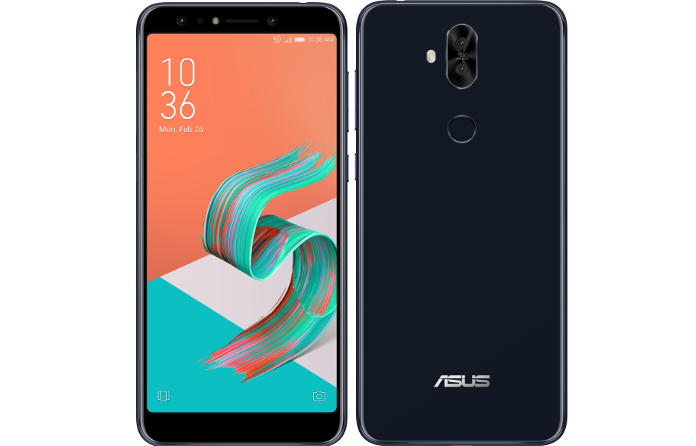 On style alone, the ZenFone 5Q can go toe-to-toe with any of the high-end phones out there. The sleek glass back is free of unsightly bumps and is smooth save for the fingerprint sensor embedded beneath its cameras. The 6" Full HD display has an 18:9 aspect ratio and minimal bezels, allowing it to squeeze into a narrower body reminiscent of 5.5" phones. The elongated screen comes in handy when watching videos in landscape or scrolling through continuous feeds on Instagram and Facebook. It also serves as a roomy viewfinder for photos and video, which is what the ZenFone 5Q is all about.
Smartphones with two or even three cameras are common these days, but the 5Q packs a total of four sensors into its slim frame. Unlike most phones, the ZenFone 5Q's primary camera is in the front, so it's tailor-made for people who spend their time capturing and recording themselves with apps like Snapchat, Instagram, and YouTube. It features a 20MP sensor with an 85° field of view that's broad enough for you and a friend. A second, even wider-angle camera is on hand for when you want to fit more people into the frame or show off your surroundings a bit more. The 8MP sensor is paired with 120° lens that's wide enough for you to ditch the selfie stick and still capture wefies or even solo selfies that tell more of a story.
For more traditional photos and videos, the rear cameras feature a similar setup, with a 16MP sensor for capturing stunning high-resolution photos in any of the phone's preset modes. For scenic locations or when playing photographer for big groups, you can switch to the wide-angle camera in the back. It has the same 120° field of view as the wide-angle camera up front, and switching between the two via the on-screen shortcut is really fast.
The ZenFone 5Q is a bargain at $299 USD and $449 CAD. Available in black and white, the ZenFone 5Q is sold in the US and Canada at the retailers listed in the table above.
ZC600KL (Black)
ZC600KL (White)
Price
$299 USD
$449 CAD
$299 USD
$449 CAD
Availability (USA)

US Vendors

US Vendors

Availability (CAD)

Canada Vendors

Canada Vendors
The budget-friendly ZenFone Max Plus
The ZenFone 5Z is a lot of phone. It's a flagship, after all, and it's got the bells, whistles, and notched display to prove it. The ZenFone Max Plus is proof that a stylish phone with modern trimmings can be found for a couple hundred dollars. Budget smartphones have been reaping the benefits of years of refinement to the features that matter most, and the days when affordable phones were cursed with poor quality displays and sub-par performance are gone.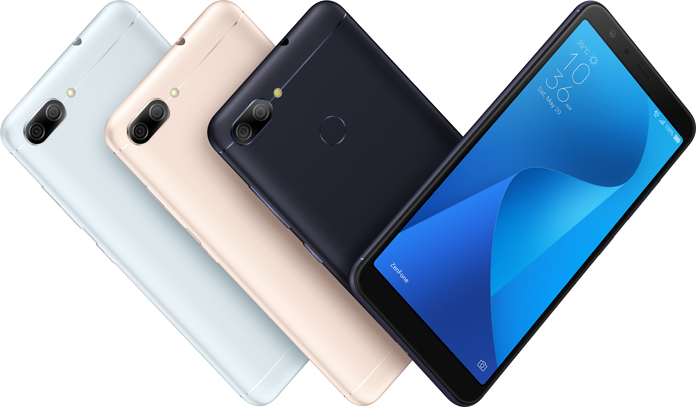 Priced at $229 USD and $299 CAD, the ZenFone Max Plus balances price and performance by focusing on what matters most. It squeezes its bright 5.7" screen into a compact body with narrow bezels that make the phone easier to use in one hand. Based on an octa-core MediaTek SoC, it boasts 3GB of RAM, and 32GB of storage with support for up to 1TB via the MicroSD slot. It packs in a dual-camera setup with a wide-angle camera that can be used independently of the primary 16MP camera. Underneath the camera, within finger's reach, is a fingerprint sensor for quickly unlocking your device. If you don't want to take your gloves off, you can use face unlock, which is uses the front-facing camera.
Available in Deepsea Black or Azure Silver, the ZenFone Max Plus sports a brushed matte finish is smooth without being slippery or cold, like a lot of the fancier glass phones available today. You can read more about the ZenFone Max Plus in our hands-on article here.

ZenFone Max Plus
Price
$229.99 USD
$299.99 CAD
Availability (USA)

US Vendors

Availability (Canada)

Canada Vendors
New year, new laptop
The sleek ZenBook S UX391
Luxurious finishes, high-end components, and incredible lightness make the ZenBook S UX391 feel like a laptop from the future. It offers sexy looks with serious performance and is perfect for anyone who loves having the best of the best. We spent a year and a half just fine-tuning the deep, gorgeous Burgundy Red color for the aluminum chassis and painstakingly matched the keyboard and trackpad for a uniform shade. The UX391 is also available in Deep Dive Blue, and both colors are set off by glistening rose gold trim. The red model packs a Full HD display, while the Deep Dive Blue comes with a 4K UHD display, and both feature NanoEdge bezels to keep the overall footprint as compact as possible.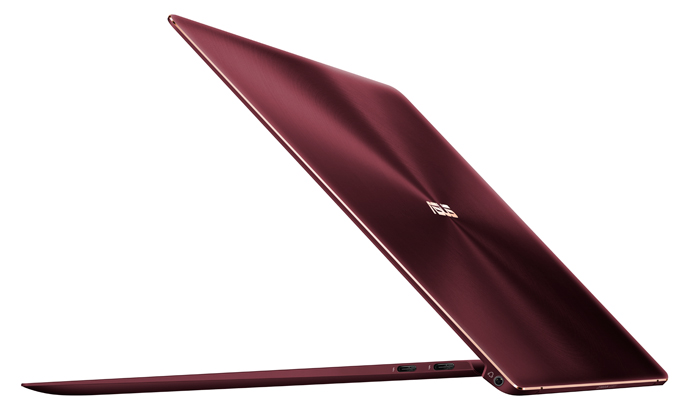 Like a great sports car, the high-end looks attest to superb specs under the hood. The quad-core 8th generation Intel Core i7-8550U packs four cores and eight threads and is designed for doing proper work, not just emails and web browsing. It's backed with up to 16GB of DDR4 RAM, and up to 512GB of PCIe NVme storage helps to keep boot and load times to a minimum. With great thinness comes great responsibility, so we developed custom cooling to ensure that the UX391 stays cool under pressure. We took the 3 mm fan we developed for the previous generation of ZenBook and optimized it for even greater efficiency. It moves more air than ever before, and the gap under the laptop provided by the ErgoLift hinge helps bring the temperature down by providing better airflow, too.
We wanted to be sure that the UX391 had a typing experience that's far better than what you get on most ultrabooks, so we got creative and changed the internal structure of the keys themselves. We modified the switch structure underneath each keycap to achieve the crisp, tactile feel of our beloved Chromebook C302 keyboard even with a shorter 1.2 mm of travel. Combined with the ErgoLift hinge, which raises the keyboard up at a more comfortable angle, this makes for an exceptionally pleasant typing experience free of the mushy feeling you often get with ultrabooks.
You can use any of the three USB Type-C ports on the UX391 for the power adapter. Two of the ports also support the blazing fast Thunderbolt 3 protocol that lets you hook up a 4K external monitor, daisy-chain monster external storage, or even connect the XG Station Pro external graphics dock to turn the UX391 into powerful media workstation or gaming beast.
The 4K version of the ZenBook S UX391 can be yours for $1,499 USD and $1,999 CAD. It features 512GB of storage and 16GB of RAM. The Burgundy Red is available in the United States with a Full HD display, 8GB of RAM and 256GB of storage.

UX391UA-XB74T
UX391UA-XB71-R
Price
$1,499 USD
$1,999 CAD
$1,199 USD
Availability (USA)

US Vendors

US Vendors

Availability (Canda)

Canada Vendors

N/A
Luxury on a budget with the ZenBook UX331
Thin and light ultraportables usually cost upwards of a grand, but the ZenBook UX331 lowers the barrier for entry while still retaining the premium design you expect from an ultrabook. This sleek laptop is barely more than half an inch thick and weighs a mere 2.5lbs. It features a stunning spun metal finish and is colored in champagne gold for some subtle style that stands out from the sea of grey and silver in cafes and open plan offices.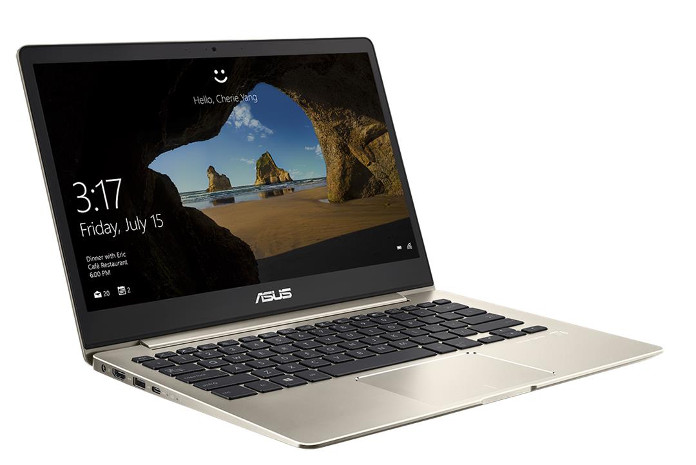 Intel's 8th Gen processors raised the bar for ultrabooks, squeezing four cores into chips with the same 15W TDP as the previous generation. As a result, these slimline laptops are more capable than ever, even when equipped with a more modest Core i5. The UX331 is available in two flavors, one based on a Core i5, and a more powerful model based on a Core i7. The Core i5-8250U model features 8GB of RAM and 256GB of storage for just $799 USD. You can bump up to the Core i7-8550U for just a $899 USD, which will give you more headroom for heavy multitasking, though both models feature four cores and offer superb multitasking performance.
No premium-looking laptop would fit the bill without a stellar screen, and the UX331 delivers with bezels that are less than 7 mm thick on either side. The colors are rich, and a matte coating cuts down on glare from overhead lighting or sunlight streaming in the window at your favorite cafe. Wide 178° viewing angles ensure the picture stays vivid and bright, even if you're sitting off to one side doing group work.
The UX331 is delightfully stylish yet affordable, and an ideal choice for a first high-end laptop. Find it for sale in the US and Canada at the retailers listed in the table below.

ZenBook UX331UA-AS51
ZenBook UX331UA-Q52SP
ZenBook UX331UA-DS71
Price
$799 USD
$1,250 CAD
$899.99 USD / $1,099 CAD
Availability (USA)

US Vendors

N/A

US Vendors

Availability (Canada)
N/A
Costco
CDW
Best Buy

Canada Vendors
The cheerfully capable VivoBook S530
It's true that looks aren't everything, but they are something, especially when you're looking for a stylish laptop to complement your scholarly or workplace pursuits. With that in mind, we crafted a quartet of VivoBook S530 laptops that sport fetching colorways you normally don't see on laptops. You can choose a stunning Firmament Green option, roll with the Star Grey's red splash or the Silver Blue's canary yellow accent, or opt for the more subtle Gun Metal option with white keycaps and a two-tone metallic gray chassis.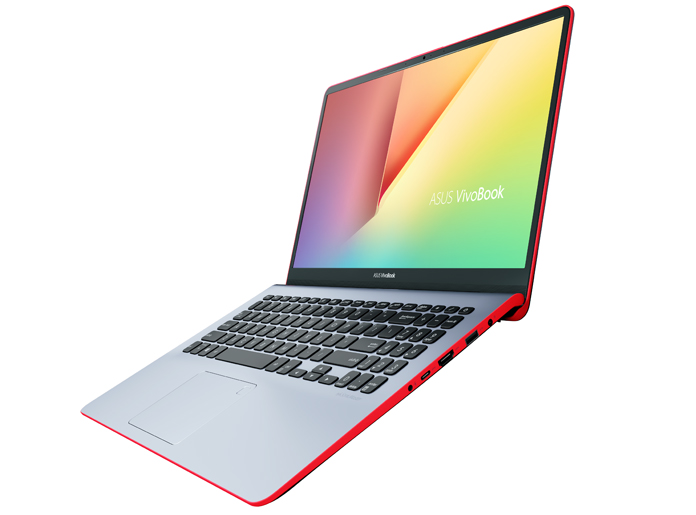 The VivoBook S530 has a roomy 15.6" Full HD display that feels larger thanks to the 6-mm NanoEdge bezels on either side. A thinner frame around the screen also minimizes the overall size of the laptop, making it much easier to slip into a backpack. Thoughtful design choices are present throughout the construction of the VivoBook S, from the ErgoLift hinge, which raises the keyboard up to improve typing while boosting airflow to the underside of the laptop, to the loud and balanced speakers. The keyboard and touchpad have a premium, comfortable feel and sport rounded edges that match the curves of the laptop's chassis.
The internal components aren't flashy, but they'll handle any productivity task you can throw at them. It starts with an 8th-generation Intel Core i5-8250U complete with Intel HD 620 graphics, which we paired with 8GB of DDR4 memory and a fast 256GB SSD. It also has a full array of important ports like HDMI for hooking up to an external display, USB ports for peripherals and thumbdrives, and even a reversible USB 3.1 Gen1 Type-C input for newer storage devices. Great battery life is critical when you're hopping from class-to-class, and the VivoBook S hung on for a full workday during our tests. If you do run low, it will charge to 60% in less than an hour thanks to its fast charging function.
The VivoBook S family of laptops offer multiple color options so you can match one to your style and get the performance you need, too. The VivoBook S530 costs $699 USD and $929 CAD from the vendors listed in the table below.

VivoBook S15 S530UA-DB51
VivoBook S15 S530UA-DB51-GN
VivoBook S15 S530UA-DB51-RD
VivoBook S15 S530UA-DB51-YL
Price
$699 USD
$929 CAD
Availability (USA)

US Vendors

US Vendors

US Vendors

US Vendors

Availability (Canada)

Canada Vendors

Canada Vendors

Canada Vendors

Canada Vendors
The Chromebook C423 brings narrow bezels on a budget
Chromebooks have come a long way in the last few years. With widespread adoption of cloud services, improved support for offline working, and the advent of Android app support via the Google Play Store, these lightweight laptops are now a viable option for anyone that spends their most of their time online and using productivity software. Chromebooks are secure and easy to use. What's more, they're a lot more affordable than most laptops.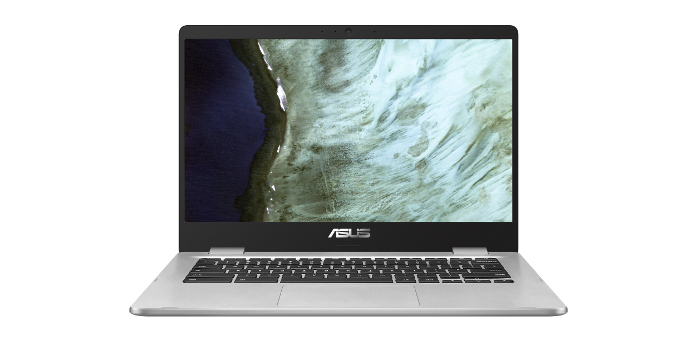 The Asus Chromebook C423 is one of the newest additions to our Chromebook family. Wrapped in cool silver, the metal lid lends a premium feel and the whole package measures just 16 mm thick, so it's really easy to slip into a bag and tote to your favorite coffee shop. It features a 14" HD display with narrow bezels that make for a more immersive experience when watching videos or flipping through photos. An Intel Celeron N3350 CPU is partnered with 4GB of RAM for seamless switching between your favorite Android apps, and 32GB of onboard storage serves as a buffer for stashing current projects for offline work.
The C423 squeezes its 14" display into a compact 12.7" chassis but there's still room for a full size keyboard so typing doesn't feel crapped. With 1.4 mm of travel, typing on the chiclet keyboard is pleasant, even if you're tapping away for an extended work session, and the 180° hinge allows you to set the display at the most comfortable angle while you work.
When you're setting up at home, the Chromebook C423 offers ports aplenty to maximize your setup. Two USB 3.1 Gen 1 Type-A posts are ready for your favorite mouse as well as external storage, and the USB 3.0 Type-C 3.1 Gen 1 port comes with support for display and power delivery, so you can hook up to an external monitor.
The Chromebook C423 is a bargain at just $269 USD. Check the table below for retailers selling it in North America.
Chromebook C423NA-DH02
Price
$269 USD
Availability (US)

US Vendors
A cutting-edge gaming notebook
The ultimate gaming ultrabook: the ROG Zephyrus S GX531
The successor to our original Zephyrus gaming laptop, the ROG Zephyrus S GX531 is a powerhouse machine packaged in an unbelievably thin chassis. We trimmed down the thickness to a mere 15.75 mm and reduced the screen bezels even further to maximize the impact of the action you see in front of you. To ensure strength and rigidity, we built the Zephyrus S with a metal body and reinforced it with aluminum and magnesium alloy inside. Diamond-cut copper colored accents highlight the laptop's slim profile, and diagonal slashes adorn the lid along with an ROG mask that's illuminated with Aura RGB.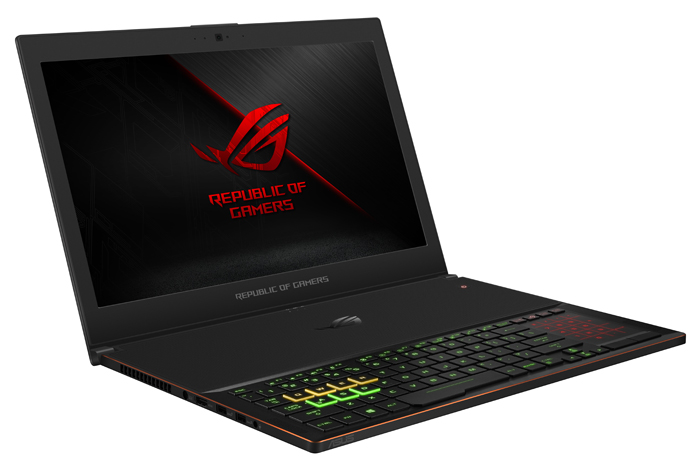 The GX531's display is a rarity in the land of laptops. The impressive 144Hz panel reduces blurring and ghosting, and an ultra-low 3-ms response time translates to an even clearer picture while you game. Look beyond the exterior at what's under the hood and you'll find an 8th-generation Core i7-8750H CPU with six cores and 12 threads and up to 24GB of RAM. Together, they offer enough power for demanding work like compiling, rendering, and content creation. Of course, we loaded this machine up with discrete graphics to handle AAA games and VR. The top of the line configuration rocks an NVIDIA GTX 1070 Max-Q that's capable of keeping pace with the laptop's high-refresh display.
Fitting all that power into such a thin chassis required a little ingenuity in the cooling department. Our custom cooling solution uses five heat pipes, four heatsinks, and dual high-performance self-cleaning fans to keep the system cool, and our innovative Active Aerodynamic System (AAS) from the first Zephyrus returns to help improve thermals as well. When you open the lid, the AAS opens up a vent in the back of the laptop, allowing for better airflow to the parts inside.
Raw power aside, this is a gamer's laptop through and through. The keyboard-forward layout moves the keys to front edge of the laptop and places the touchpad to the right. This is a more desktop-like feel and lets you rest your palms on your desk while typing rather than on the body of the laptop. You can customize the RGB lighting across connected peripherals with Aura Sync and use our Armoury Crate software to tinker with other settings like fan speeds, too. The Zephryus S starts at $1,999 USD and $2,699 CAD and is the ultimate gift for the hardcore gamer in your life. Check the table below for regional retailers selling the Zephyrus S.

Zephyrus S GX531GS-AH76
Price
$1,999 USD and $2,699 CAD
Availability (USA)

US Vendors

Availability (Canada)

Canada Vendors
The ROG FPS and MOBA-inspired ROG Strix Scar II and Hero II
The Zephyrus S is not your only option if you're shopping for a gaming laptop. The ROG Strix Scar II GL504 and Hero II GL504 gaming laptops come in a range of configurations tailored for different types of gamers. These two are like brothers: similar in most ways but with a couple of key differences.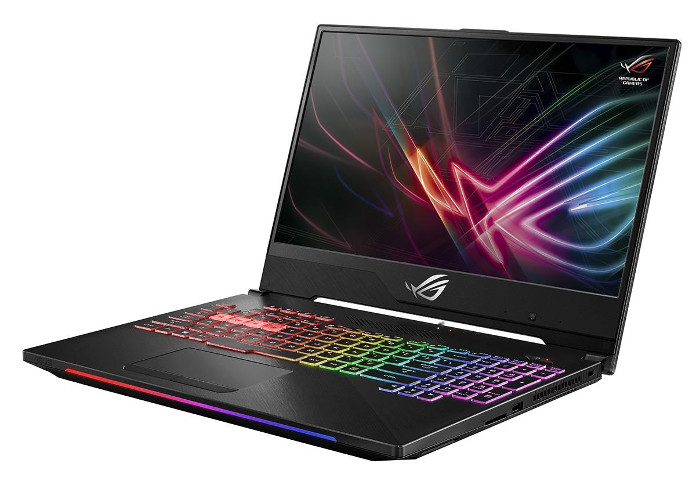 True to its FPS inspiration, the Scar II channels the battlefield with a camouflage-meets-fiber motif. The Strix Hero II looks more understated from afar, closer inspection reveals bright red radiators peeking out from behind the exhaust vents. It also wears hints of the cyber-text pattern that appears on other ROG hardware. The patterned effects on both are created with an IMR process that produces a smooth, durable finish that feels more premium than the price tag implies.
Both are kitted out with a 15.6" Full HD display with a 144Hz refresh rate and a 3-ms response time for smooth, crisp visuals. The Scar II and Hero II are equipped with an Intel Core i7-8750H processors, 32GB DDR4 RAM, discrete graphics, and fast 256GB NVMe PCIe storage backed by spacious 1TB HDDs for storing all your games. The Hero II saves you a bit of money with the NVIDIA GeForce GTX 1060, while the Scar II's GTX 1070 offers a bit of additional headroom for more demanding titles as well as VR. We keep the components cool in the heat of battle with our custom HyperCool Pro thermal system. It consists of an extended cooling plate and a pair of 12V fans that blast out warm air. Thanks to our patented Anti-Dust Cooling, the fans also rid the system of dirt and dust.
Four-zone Aura Sync RGB backlighting lights up the keyboard, and the Scar II features highlighted WASD keys to make them easier to find, while the Hero II showcases the QWER keys. Alternatively, ample connectivity supports plugging in your favorite gaming keyboard and mouse, if you'd prefer to stick with what you know. There's three USB Type-A ports as well as a reversible USB-C port. An HDMI 2.0 port and a mini DisplayPort give you multiple options for hooking up to external displays, too. Multi-antenna 802.11ac Wave 2 WiFi with ROG RangeBoost ensures a reliable and stable connection. If you prefer a wired connection, you can connect sans dongle using the Ethernet port.
The ROG Strix Hero II costs $1,699 USD and $2,099 CAD, while the ROG Strix Scar II models start at $1,999 USD and $2,499 CAD

| | GL504GS-DS74 | GL504GM-DS74 |
| --- | --- | --- |
| Price | $1,999 USD and $2,499 CAD | $1,699 USD |
| Availability (USA) | US Vendors | US Vendors |
| Availability (Canada) | Canada Vendors | Canada Vendors |
The budget-friendly TUF Gaming FX504
Gaming laptops are all about performance, which usually means they're pretty pricey, but the Asus TUF Gaming FX504 focuses on key upgrades to keep the price tag palatable. It packs a 15.6" Full HD display with a 120Hz refresh rate for smooth visuals and a 3-ms response time to banish ghosting and blurring. The panel itself covers 130% of the sRGB color gamut and is capable of showing a wider range of colors than typical mainstream laptops.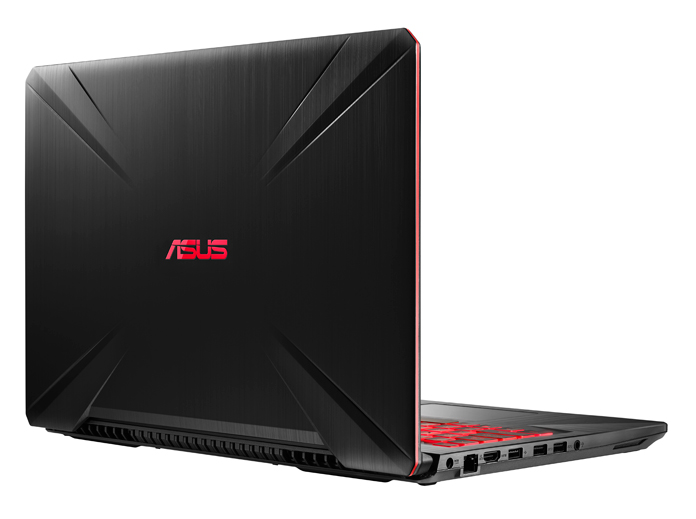 Of course the display is only half the equation on a gaming laptop, and a high-refresh panel is nothing without a GPU capable of keeping up. The FX504 can be configured with up to an NVIDIA GeForce GTX 1060 for triple-digit frame rates in many popular games. It's available with up to a six-core Intel Core i7-8750H processor with ample horsepower for gaming, live-streaming, and much more. The full-sized HDMI port lets you plug into a TV or monitor when you're setting up at home, and a GigE jack on the side and the latest 802.11ac Wave 2 WiFi pumped through a 2×2 antenna offer options for stable wired or wireless connections to the internet.
At about an inch thick and five pounds, the TUF Gaming FX504 is portable enough for a backpack if you're headed to class or to the library for a study session. Like the name suggests, we put a little extra work into making sure this laptop is fit for life away from the desk in your dorm room. Its chassis is strong enough to survive daily use, the keys are rated for 20 million presses, and anti-dust technology lifted from ROG laptops ensures consistent cooling performance that helps extend the life of the underlying hardware. The desktop-style keyboard is also in for the long haul with key switches rated for 20 million presses. Our Overstroke technology raises the actuation point to ensure each stroke registers faster, so you can get the drop on your opponents.
The TUF Gaming FX504 starts at only $799 USD and $899 CAD for the baseline configuration sporting a Core i5-8300H quad-core processor, GeForce GTX 1050 graphics, 8GB of system memory, and a 1TB FireCuda SSHD with intelligent caching for frequently accessed data. Check the table below for configurations available at retailers in your region.

ASUS TUF Gaming FX504GD-RS51
ASUS TUF Gaming FX504GE-US52
ASUS TUF Gaming FX504GE-ES52
Price
$799 USD
$899 CAD
$899 USD

$899 USD

Availability (USA)

US Vendors

US Vendors

US Vendors

Availability (Canada)

Canada Vendors



TBD
A system that's just right for their needs
The esports-ready ROG Strix GL12 is a ready-made rig
The ROG Strix GL12 gaming desktop is a competition-ready system that caters to hardcore gamers as well as esports players at every level. We worked closely with professional players and officials to design a powerful yet compact system that meets the unique needs of tournament goers.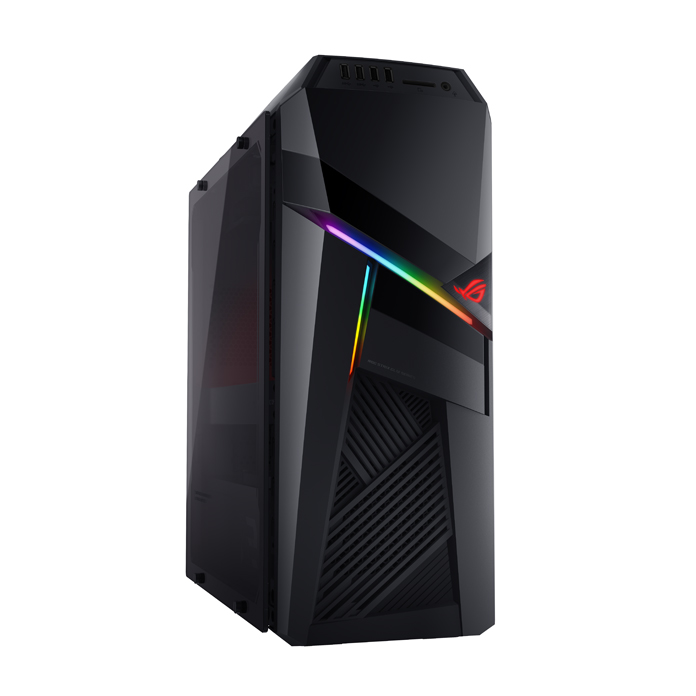 The GL12 can be configured up to an Intel Core i7-8700K and has NVIDIA GeForce GTX 1060 graphics and select configurations have AIO liquid cooling to keep crucial components cool under load. The GL12 is available with different storage options depending on your needs, but each combines solid state storage and mechanical storage to maximize on speed and capacity. Even the entry-level model, which comes equipped with a 1TB HDD, is boosted by 16GB of Intel Optane Memory. Come tournament time, a hot-swap SSD tray allows players to slot-in a 2.5" SSD loaded with their settings, limiting downtime between matches. It's completely tool-less for added convenience and is great if you have a drive with all your favorite games already loaded.
The ROG Strix GL12 is a capable system and offers up smooth performance in all your favorite games. In our hands-on testing, it tackled nearly a dozen of the hottest titles and esports mainstays without missing a beat. It pushed triple-digit frame rates in crowd favorites like Overwatch, Fortnite, PUBG, and Destiny 2.

GL12CM-DS761
GL12CM-DS762
Price
$1,499 USD
$1,899 CAD
$1,299 USD
$1,699 CAD
Availability (USA)

US Vendors

US Vendors

Availability (Canada)

Canada Vendors

Canada Vendors
The Chromebox 3 is at home in the living room or office
There's hardly a computing device more flexible than the ASUS Chromebox 3. It's super compact at 5.9" square and 1.5" thick, so it fits just about anywhere. It runs the lightweight Chrome OS, which uses Google's extensive cloud and online services to offer all you need in terms of productivity apps, but it's also one of the devices that supports Android apps from the Google Play Store, which makes it orders of magnitude more powerful and entertaining.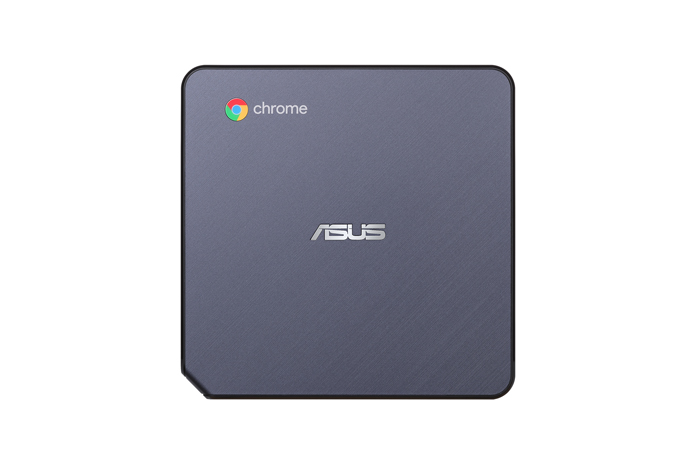 You could spend weeks digging through all the Android media, gaming, and productivity apps that can run on the Chromebox 3. Rest assured, whether you're looking for a home computer for your parents, a secondary desktop for homework, or a compact HTPC to sit at the heart of your living room media center, Google's cloud apps and the millions of Android apps available in the Play Store have got all your needs covered. The Chromebox 3 is also ridiculously easy to set up, which means it can be unwrapped, powered on, and connected to the internet in just a few minutes. You also get the benefit of an automatically and constantly updated OS. No malware with an EXE suffix can even run on Chrome OS, so there's no need to worry about less tech savvy members of the family accidentally downloading something malicious.
You can load out the Chromebox 3 with plenty of peripherals thanks to its numerous ports and connectivity. Connecting a second monitor is easy via the USB Type-C port because it supports both Power Delivery and DisplayPort out. With your favorite mouse and keyboard connected, you have a full desktop productivity experience right at your fingertips. If you need to be across the room from the Chromebox 3, its Bluetooth capabilities let you rock a wireless keyboard and mouse combo. The Chromebox 3 even has a LAN port so you can take advantage of wired internet speeds, although the onboard 802.11ac WiFi is also super fast and reliable.
You don't need a lot of horsepower to run Chrome OS and Android apps, but a more powerful processor is useful for multitasking across lots of applications and Chrome windows. The Chromebox 3 starts at just $229 USD and $289 CAD for the version based on Intel's Celeron 3865U processor, 4GB of RAM, and 32GB of integrated storage. If you need more muscle, the Chromebox 3 comes with goes up to a Core i7 with 8GB of memory. Check the table below for regional retailers stocking additional configurations.

Chromebox 3 N017U
Chromebox 3 N018U
Chromebox 3 N019U
Chromebox 3 N020U
Price
$229 USD
$289 CAD
$429 USD
$549 CAD
$479 USD
$609 CAD
$699 USD
$889 CAD
Availability (USA)

US Vendors

US Vendors

US Vendors

US Vendors



Availability (Canada)

Canada Vendors

Canada Vendors

Canada Vendors

Canada Vendors
Components for system builders
A GeForce RTX graphics card
Pretty much any PC gamer on your list would be happy to unwrap a new graphics card. GPUs dictate performance and graphics quality, and the best out there right now hail from the NVIDIA GeForce RTX series. Based on a new Turing architecture that adds RT cores for ray tracing and Tensor cores for AI processing, RTX graphics cards offer an intoxicating cocktail of silky frame rates and the capacity for more lifelike visuals.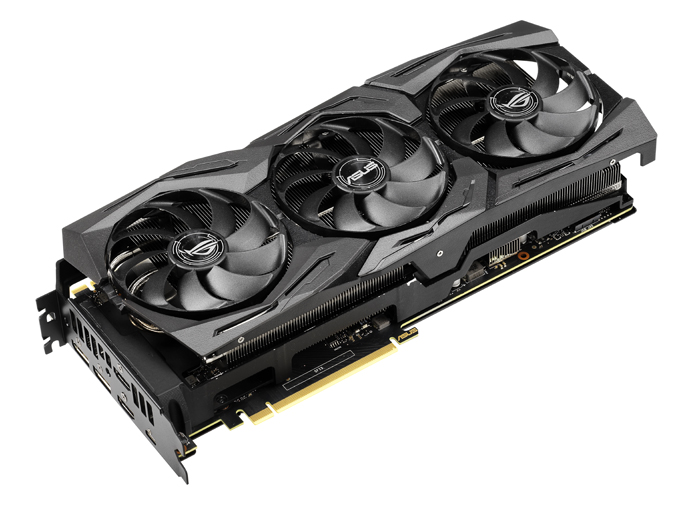 If you want to go all out, the ROG Strix RTX 2080 Ti should top your list at $1,279 CAD and $1,663.99 CAD. The RTX flagship is the fastest gaming GPU on the market, and we put it on a custom board with a beefed up VRM and monster cooling. The combination of humongous heatsinks and three Axial-tech fans eats up 2.7 slots, but it's worth the phenomenal cooling and quiet acoustics. We compensate for the additional weight with a reinforced frame that resists twisting and sagging, then add customizable RGB accents and headers for GPU-controlled system fans that react more intelligently to gaming loads.
Although the ASUS Dual GeForce RTX 2080 Ti lacks some of extras available with the Strix, it's more affordable at $1,239.99 USD and $1,663.99 CAD, and it boasts a similarly substantial heatsink capped by dual Wing-Blade fans. Like its ROG sibling, the Dual goes silent when its fans turn off automatically with lighter loads. The ASUS Turbo RTX 2080 Ti has a smaller blower-style cooler designed to fit into tighter spaces and smaller cases that lack sufficient space for the other cards. Like the fans on the other cards, the blower has IP5X-certified dust protection that seals the internals to extend the lifespan. Asking price: $1,209.99 USD and $1,572.99 CAD.
While the 2080 Ti tops the Turing lineup, the RTX 2070 offers a more affordable ticket to the party. Performance is understandably lower, but it still outpaces the previous generation by a generous margin, and you get next-gen features like a Type-C port that supports the VirtualLink standard for future VR devices. The Strix RTX 2070 scales back to 2.5 slots and swaps in three Wing-Blade fans for $609.99 USD, while the Dual GeForce RTX 2070 stretches to 2.7 slots for $589.99 USD and $766.99 CAD. The Turbo RTX 2070 streamlines to two slots and is even more affordable at $529.99 USD and $688.99 CAD.

Strix GeForce RTX 2080 Ti OC Edition
Strix GeForce RTX 2080 Ti Advanced Edition
Dual GeForce RTX 2080 Ti OC Edition
Turbo GeForce RTX 2080 Ti
Strix GeForce RTX 2080 OC Edition
Strix GeForce RTX 2080 Advanced Edition
Strix GeForce RTX 2080
Dual GeForce RTX 2080 OC Edition
Dual GeForce RTX 2080 Advanced Edition
Dual GeForce RTX 2080
Turbo GeForce RTX 2080
Strix GeForce RTX 2070 O8G Gaming
Strix GeForce RTX 2070 A8G Gaming
Strix GeForce RTX 2070 8G Gaming
ASUS Dual GeForce RTX 2070 O8G
ASUS Dual GeForce RTX 2070 A8G
ASUS Turbo GeForce RTX 2070 8G
Price
$1,279.99 USD
$1,663.99 CAD
$1,269.99 USD
$1,650.99 CAD

$1,239.99 USD
$1,611.99 CAD
$1,209.99 USD
$1,572.99 CAD
$869.99 USD
$1,130.99 CAD
$859.99 USD
$1,117.99 CAD
$854.99 USD
$1,111.99 CAD
$839.99 USD
$1,091.99 CAD
$829.99 USD
$1,078.99 CAD
$824.99 USD
$1,078.99 CAD
$839.99 USD

$629.99 USD
$818.99 CAD
$619.99 USD
$805.99 CAD
$609.99 USD

$589.99 USD
$766.99 CAS
$579.99 USD
$753.99 CAD
$529.99 USD
$688.99 CAD
Availability (USA)

US Vendors

US Vendors

US Vendors




US Vendors




US Vendors




US Vendors

US Vendors

US Vendors

US Vendors

US Vendors

US Vendors




US Vendors

US Vendors

US Vendors

US Vendors

US Vendors




US Vendors



Availability (Canada)

Canada Vendors

Canada Vendors

Canada Vendors




Canada Vendors

Canada Vendors




Canada Vendors

Canada Vendors

Canada Vendors

Canada Vendors

Canada Vendors

Canada Vendors




Canada Vendors

Canada Vendors

Canada Vendors

Canada Vendors

Canada Vendors

Canada Vendors
One of our favorite Z390 motherboards
Our lineup of Z390 motherboards for 9th Gen Intel Core processors is loaded with options for every build. It's packed with our latest technology, including an AI Overclocking system that makes automated system tuning smarter and faster than ever before, and a Node connector with a bidirectional interface for controlling and monitoring other components. Three models stand out from the rest.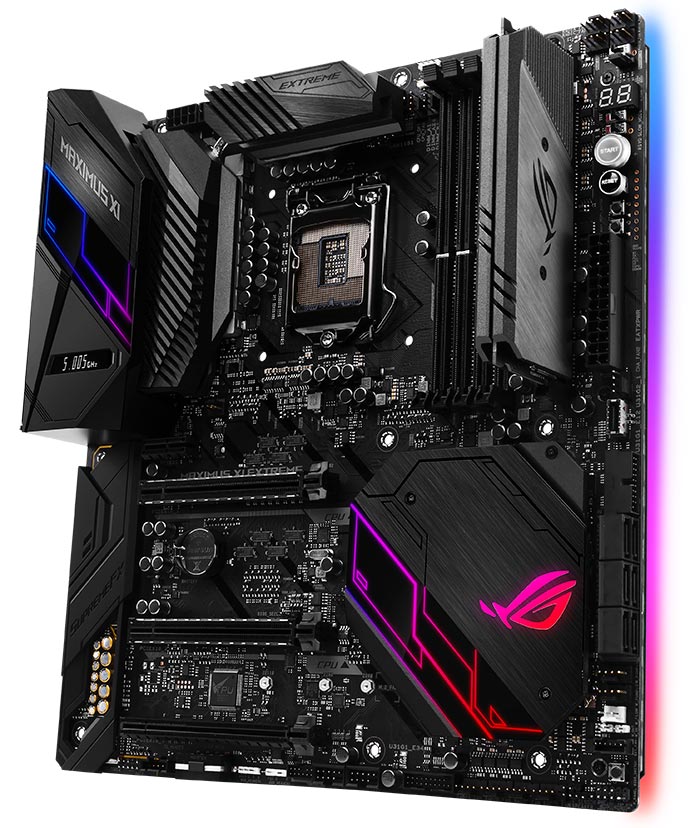 The Maximus XI Formula might just be the highlight of the family. Designed for premium builds with liquid cooling, it comes with a CrossChill EK III VRM block plumbed for custom loops, plus dedicated headers for powering pumps and monitoring coolant flow and temperature. The angular armor and reflective surfaces look striking on their own and take on a different personality when backlit by the integrated Aura Sync lighting. We also hid a large LiveDash OLED below the socket, so you can display vital system stats, custom messages, and even animated GIFs. The spec sheet is stacked with upgrades like 5G Ethernet and Gigabit WiFi, dual M.2 slots with integrated heatsinks, and a fortifying backplate. The perfect motherboard for hardcore PC enthusiasts, the Maximus XI Formula is available for $449.99 USD and $584.99 CAD.
Mini-ITX motherboards are perfect for compact gaming PCs that travel to and from LAN parties or just sit discreetly tucked into a corner. The Strix Z390-I Gaming proves that you don't have to sacrifice to shrink the footprint. It's loaded with the same enhancements and features as full-sized ROG boards, like dual M.2 slots, Intel Gigabit WiFi, and support for addressable RGB strips. There are even a few unique touches, like a double-decker heatsink that cools the chipset and primary M.2 slot, and a metal I/O cover that acts as a heatsink to assist VRM cooling. With an HDMI 2.0 port that supports 4K output, you can connect a big-screen TV or monster monitor without even installing a graphics card. Good things come in small form factors, in this case for $209.99 USD and $272.99 CAD.
The clean white accents on the Prime Z390-A are a fitting highlight for this time of year. They adorn a perennial favorite that appeals to different types of builders, from prosumers looking for a refined platform for photo and video editing, to power users and gamers who want the latest features paired with the signature Prime aesthetic. Equipped for easy overclocking and intelligent system cooling whether you're a novice or expert, the Z390-A carefully balances power and approachability. It has all the right slots and ports for a well-appointed system with room to grow, including enough Aura Sync RGB lighting capacity for a tasteful full-system glow. Put it under the tree for $189.99 USD and $246.99 CAD.

Maximus XI Formula
Strix Z390-I Gaming
Prime Z390-A
Price
$449.99 USD
$584.99 CAD
$209.99 USD
$272.99 CAD
$189.99 USD
$246.99 CAD
Availability (USA)

US Vendors

US Vendors

US Vendors

Availability (Canada)

Canada Vendors

Canada Vendors

Canada Vendors
The right B450 motherboard
AMD's Ryzen CPUs offer phenomenal performance per dollar, especially for heavy multitasking, 3D rendering, and photo and video editing. The B450 platform perfectly matches the processor by bringing similarly affordable prices to streamlined motherboards. We have a diverse collection of options detailed in this article, and they're organized into distinct families designed for the different personalities on your list.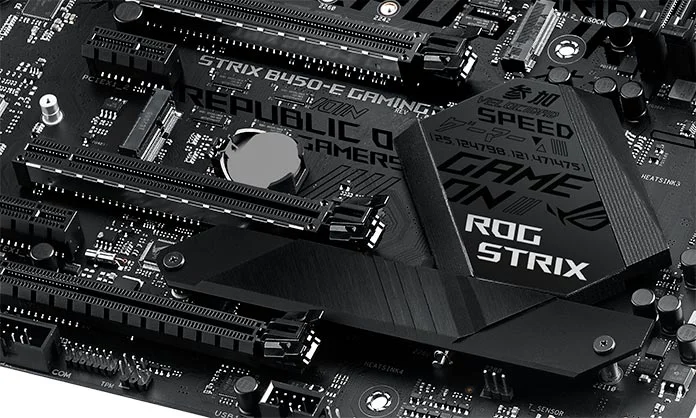 PC enthusiasts and gamers are best served by the ROG Strix B450-F Gaming, a blacked-out beauty that blends into the shadows and establishes a neutral canvas for RGB lighting. The pre-mounted I/O shield simplifies installation and looks especially slick set into the cowl-like cover. There are enough slots for two M.2 SSDs and dual graphics cards, with the latter seated in structurally reinforced SafeSlots designed to handle heavy GPU coolers. With a pair of headers for RGB strips and six more for fans and liquid cooling gear, it offers a formidable foundation for fully customized rigs. At only $129.99 USD and $169.99 CAD, the Strix B450-F Gaming leaves plenty of budget for additional upgrades.
For first-time builders and battlefield-inspired rigs, the TUF B450-Plus Gaming provides a unique aesthetic backed by a growing ecosystem of matching parts from the TUF Gaming Alliance. It's populated with protective measures like electrostatic discharge guards and military-grade VRM components that help ensure long-term stability. You get the full suite of gaming essentials, like a SafeSlot for beefy graphics cards, the ability to adjust system cooling based on the GPU temperature of select cards, and DTS-powered surround sound profiles for different scenarios. The TUF B450-Plus Gaming is even more affordable than the Strix at $119.79 USD and $151.19 CAD.
Gaming-inspired motifs aren't for everyone, so the Prime series offers a different look with simple lines and streamlined specs. The Prime B450-Plus is perfect for harnessing Ryzen's considerable horsepower for serious content creation and multitasking-heavy productivity. It has enough fan headers to manage the cooling for a full system, plus must-have features like an M.2 slot for NVMe SSDs, multiple flavors of next-gen USB, and our renowned UEFI tuning interface. The geometric aesthetic has a retro-futuristic vibe that's subtly stylish, and you can highlight it with tasteful chassis lighting using the integrated RGB strip header. The asking price is only $109.99 USD and $138.59 CAD.

Strix
B450-F
Gaming
Prime B450-Plus
TUF B450-Plus Gaming
Price
$129.99 USD
$163.79 CAD
$109.99 USD
$138.59 CAD
$119.99 USD
$151.19 CAD
Availability (USA)

US Vendors

US Vendors

US Vendors

Availability (Canada)

Canada Vendors

Canada Vendors

Canada Vendors
Stuff a stocking with some ROG peripherals
Blanket their desk with the ROG Scabbard desk mat
Measuring in at a huge 35.4" x 15.7", the ROG Scabbard is a desk mat that expands your mousing area beyond the usual 10" x 8" that a traditional mouse pad offers. Larger desk mats are all the rage with serious gamers because they offer more space for mousing around, and they have enough room for additional accessories like your keyboard and a gamepad, as well as any snacks or drinks you like to keep within reach for those marathon gaming sessions. More coverage also means more flexibility for how you arrange your setup, and it comes in handy for games like Diablo, where you tend to move the mouse around quite a lot more than normal.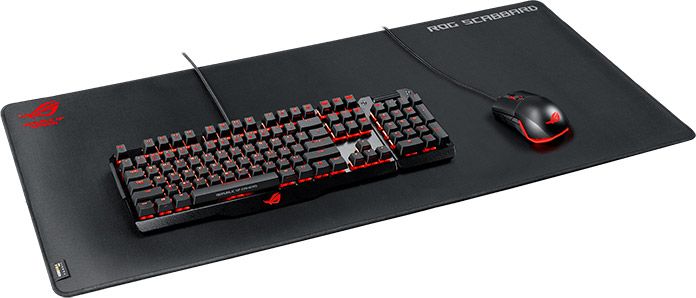 The Scabbard rolls out like a black carpet across the desk, and at 0.08" thick, it provides enough comfort for your wrists without feeling like there's a thick spongy layer atop the table. Designed to withstand wear and tear as well as any accidental spills and food stains, the Scabbard is made with Cordura Lite fabric, so it's stain resistant and repels moisture and liquids including sweat. In our hands-on article the Scabbard was taken to task with soda spills, grime, a messy burger, greasy fires, and smeared condiments. Nothing seeped through and it all cleaned up with a few wipes from a damp cloth. Pick up the ROG Scabbard for $49.99 USD or $69.99 CAD.
Awesome ROG gear with a Call of Duty makeover
Call of Duty: Black Ops 4 landed in October bringing exciting new takes on zombie co-op modes and multiplayer, as well as introducing Blackout, a brand new, highly anticipated battle royale mode. To celebrate the launch, we partnered with Activision for some exclusive COD-branded hardware, including a whole suite of peripherals. These COD peripherals are for the most devout soldiers who want to show their pride, and they make fantastic stocking stuffers.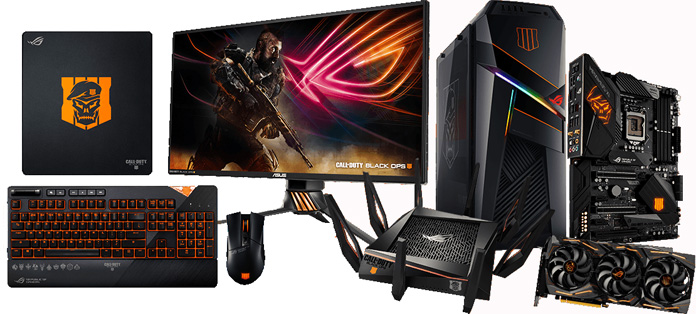 The ROG Strix Flare mechanical keyboard
The ROG Strix Flare: Call of Duty Black Ops 4 Edition is a riff on one of our favorite mechanical keyboards. It's available with Cherry MX Silver, Red, or Brown switches and is dressed up with COD styling. The customizable insert has been branded with the Black Ops 4 logo, and the palm rest is stenciled with Specialists icons from Black Ops 4. While we love the orange glow, the RGB lighting comes complete with the same Aura Sync support and customization found in the original Strix Flare keyboard, so you can match the lighting to other Aura Sync-compatible gear in your rig.
The Gladius II Origin gaming mouse and Strix Edge mouse mat

The Gladius II Origin joins the ranks of the esteemed COD branded line of peripherals. The RGB illuminated ROG logo has been replaced with the Call of Duty: Black Ops 4 motif. The Gladius II Origin is a nimble mouse that features push-in swappable switches, independent plastic pieces for the left- and right-mouse buttons, and a 12,000-DPI sensor that is configurable to the player's taste. The ROG Strix Edge is another great stocking stuffer and completes the battle-ready theme. It's a 15.7" x 17.7" vertical mouse mat with anti-fray stitching and a big COD logo in vibrant orange.
The ROG Swift PG258Q

The ROG Swift PG258Q likely won't fit in any stocking hanging on the mantle, but this 240Hz is a speed demon and a wish list item for lots of gamers. The PG258Q brings smoother action than any of our other gaming monitors thanks to its 240Hz refresh rate. A rapid 1-ms response time keeps keep the visuals sharp, even in fast-paced gameplay, and support for NVIDIA G-Sync reduces tearing and stuttering by syncing the refresh rate with the frame rate of your graphics card. At 24.5", it's relatively compact, but the narrow bezels framing the display make for a more immersive experience. A light signature in the stand usually projects the ROG mask onto the desk, but we've replaced it with an illuminated Black Ops 4 logo for this special edition of the PG258Q.

Beautiful displays for gamers and creatives alike
The ROG Swift PG27UQ: the gaming monitor that has it all
The feature list for the ROG Swift PG27UQ gaming monitor reads like a litany of display industry buzzwords: 4K, 144Hz, quantum dots, HDR, NVIDIA G-Sync. Gamers are always hungry for higher resolutions, faster refresh rates, and better colors, but up until very recently it was basically impossible to find one monitor that could do it all.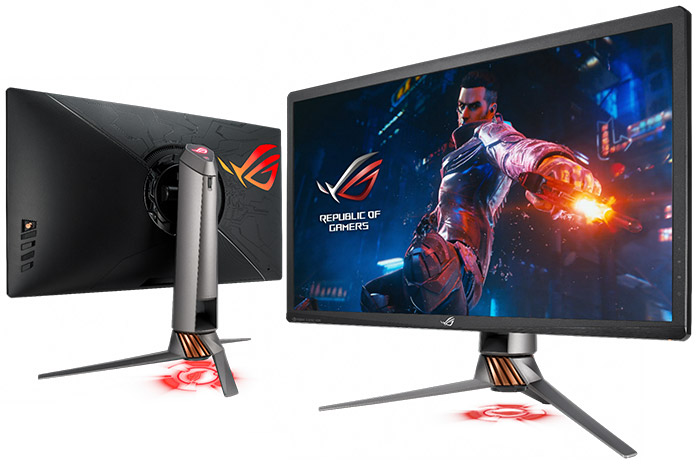 Everyone loves the detail you get from 4K resolution, and 4K HDR displays are becoming more popular, especially for content creation. But until recently, 4K monitors were limited to 60Hz, which translated to an unfortunate tradeoff if you ponied up for an Ultra HD gaming display.
The 27" PG27UQ asks for no such compromise, employing a 144Hz refresh rate for more fluid gameplay. A new implementation of NVIDIA's variable refresh rate technology steps up to the plate for the PG27UQ, adding support for HDR while keeping the refresh rate of the monitor synchronized with the frame rate of your GPU for silky smooth visuals free of screen tearing and stuttering.
With up to 1000 nits of brightness and local dimming across 384 individual zones, the PG27UQ offers incredible high dynamic range with brighter whites and deeper blacks. Quantum dots deserve some of the credit for the Swift's vivid palette of colors. These luminescent nanoparticles help produce a much broader range of colors, resulting in richer shades and smoother transitions between them. The PG27UQ boasts 10-bit color and covers an incredible 97% of the DCI-P3 color space commonly used by cinema hardware. This wide-gamut palette has 25% more colors than the sRGB standard commonly used for PCs, and we make sure the colors are accurate by calibrating each panel at the factory to guarantee an average △E < 3.
The ROG Swift PG27UQ is the holy grail of gaming monitors. You can make someone's year by wrapping one up for $1,999 USD and $2,599 CAD. Check the table below for retailers selling the PG27UQ in the US and Canada.
PG27UQ
Price
$1,999 USD
$2,599 CAD
Availability (USA)

US Vendors

Availability (Canada)

Canada Vendors
The ProArt PA32UC brings 4K UHD with HDR support for creative work
If you're shopping for someone who spends more time with Photoshop than Fortnite, you're better off with a professional monitor geared specifically for content creation. While gaming monitors (even beasts like the PG27UQ) are capable of displaying stunning visuals and 4K HDR, professional content creators have a different set of requirements.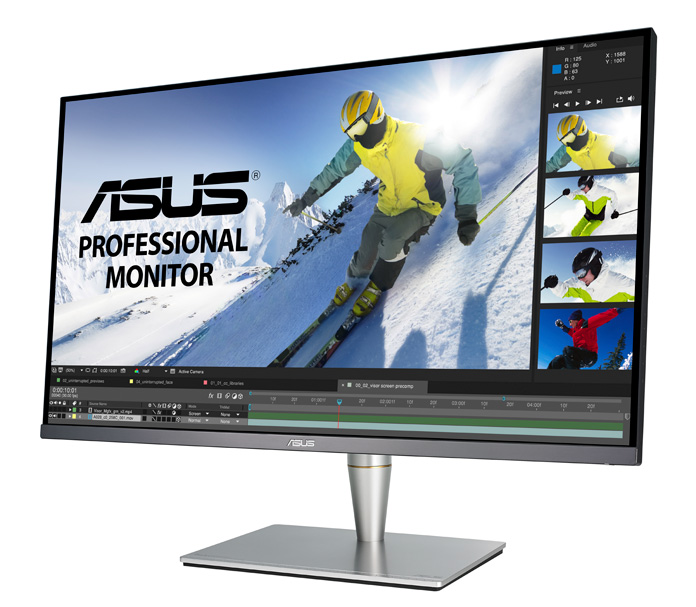 The ProArt PA32UC boasts a 4K UHD resolution across a 32″ panel for 138 pixels per inch, which is great for editing really large images as well as 4K video. Color and contrast are paramount for content creation, and the IPS display offers rich, vivid colors that look great even at an angle. The backlight features local dimming across 384 distinct zones to maximize contrast between light and dark areas for more lifelike images.
Coverage of a range of color spaces and support for HDR10 make the PA32UC ideal for pros that work on different types of content for a range of clients. Full coverage of the sRGB color gamut checks the box for web content, while 99.5% of the wider Adobe RGB gamut is ideal for commercial photographers working primarily in print. Finally, the PA32UC covers 95% of the DCI-P3 color space favored in digital cinema, along with 85% coverage of Rec. 2020, which is the standardized color space for Ultra HD 4K video.
To ensure colors are accurately reproduced on screen, each ProArt PA32UC monitor is pre-calibrated to guarantee color accuracy with a ∆E value of less than 2. ASUS ProArt Calibration technology cuts down on the need for constant recalibration by saving saving color parameter profiles to the monitor itself, so you can switch between computers without messing up your display's calibration. Color output does shift over time, though, and when it comes time to recalibrate your display's color consistency and brightness, the tool's color accuracy tuning and uniformity compensation makes things easier.
The PA32UC's gorgeous panel is framed in narrow bezels that let the content take center stage. Tucked in the back you'll find two USB Type-C ports with Thunderbolt 3 support (one in and one out), so you can daisy chain multiple monitors, as well as four HDMI 2.0b ports, and a DisplayPort 1.2 port. There are also additional USB Type-A ports and a third USB Type-C port for connecting other devices or peripherals. The display is propped up on a brushed silver height-adjustable stand that you can tilt, swivel, or pivot to the most comfortable position.
The ProArt PA32UC is priced at $1,999 USD. Check the table below for retailers selling the PA32UC.

ProArt PA32UC
Price
$1,999.99
Availability (USA)
B&H
The future-proof RT-AX88U 802.11ax router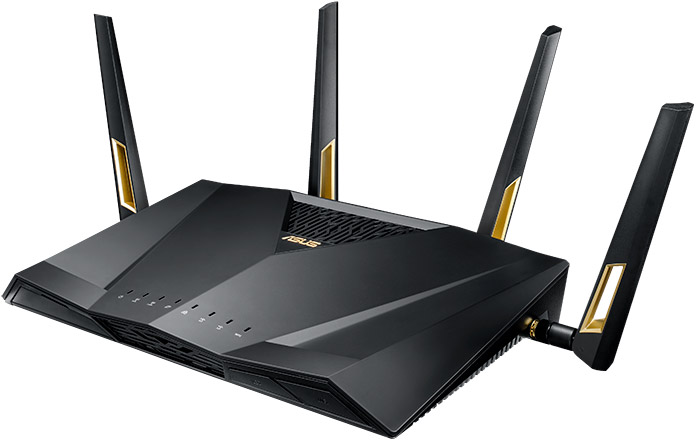 A new generation of WiFi is upon us, and we have an entire family of networking devices ready to take advantage of it. With 802.11ax, you get substantially improved simultaneous streams to support more connected devices at once, smarter management for busy networks with time-sensitive traffic, and more bandwidth across the board.
An 802.11ax router like the ASUS RT-AX88U puts the next generation into a real device that you can buy now. The RT-AX88U is a 4×4 dual-band router that gives you up to 1148Mbps of bandwidth on the 2.4GHz band and up to 4804Mbps on the 5GHz band. Most families have a multitude of connected laptops, desktops, smartphones, tablets, smart TVs, game consoles, and more, and that number skyrockets when you have out of town guests over the holidays. The RT-AX88U can handle the lot of them.
Take things to the next level by connecting even more devices via the RT-AX88U's eight LAN ports, or use AiMesh and the RT-AX92U WiFi System to create a mesh network for even greater WiFi coverage. You can also step up to the tri-band power of the ROG Rapture GT-AX11000, which features a 2.5Gbps Ethernet port and VPN Fusion for multiple virtual private networks that can run on a single router. You can get an RT-AX88U 802.11ax router for $349.99 USD.
RT-AX88U
Price
$349.99 USD
Availability (USA)

US Vendors
A ready-made mesh network with Lyra Trio
Nothing jams up your wireless network during the holidays faster than a house full of people trying to connect all their devices at once. They'll congest the network and find every wireless dead spot in the house. You can spread around the WiFi goodness more effectively and with greater consistency using a mesh network built with Lyra Trio routers.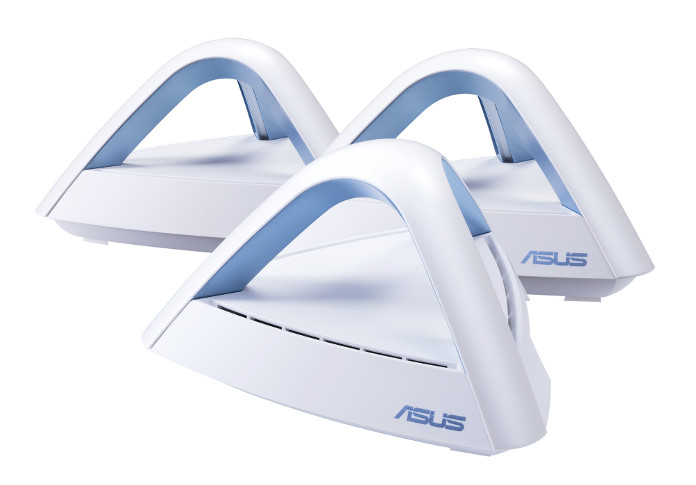 A mesh network uses a primary access point and multiple hubs to keep a wireless signal stronger over a larger area, which we can do conveniently via one network with a single SSID, so there's no need to have multiple WiFi networks and passwords spread across different floors of the house. The Lyra Trio consists of three dual-band AC1750 hubs with 802.11ac WiFi that can handle peak bandwidth of up to 1,750Mbps, which is way faster than gigabit speeds. The cleverly hidden antennas on the hubs broadcast both vertically and horizontally to get better coverage between floors.
Lyra is easy to set up and configure, too. You can use a web interface or the ASUS Lyra app on your smartphone. The smartphone app is super handy because you can quickly and easily configure settings, set network parameters, create a guest network for your visiting family, and more, all while prepping the big meal from the kitchen.
The Lyra Trio is an affordable entry into the wonderful world of mesh networking at $299.99 USD and $399 CAD.

Lyra Trio
Price (3 hubs)
$299.99 USD
$399.99 CAD
Availability (USA)

US Vendors

Availability (Canada)

Canada Vendors



Blow their mind with Blue Cave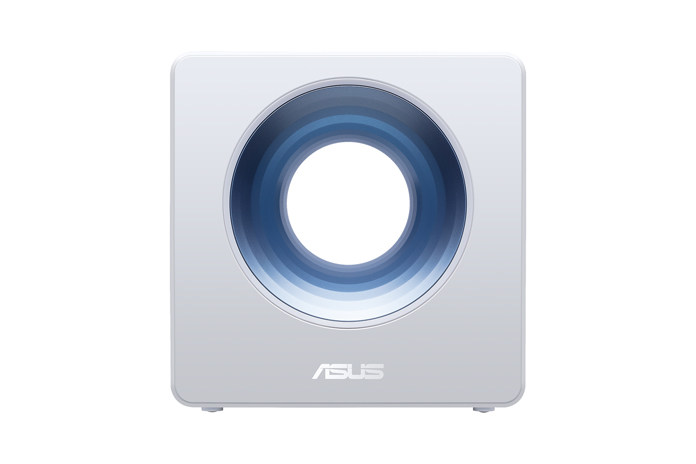 Routers are usually pretty unsightly things. All antennas and black plastic, they're not fit to be seen in any kind of common area, but very few of us have the luxury of hiding out router somewhere discreet. We usually just set them up wherever they can give us the best coverage.
For our Blue Cave router, we set out to create a beautiful looking router that would blend right into its surroundings. Equal parts tech and talking point, this router is meant to be seen. Wrapped in white with hints of blue, it sits upright, rather than lying down flat, and has an eye catching hole right through the middle.
It's not all form over function, though. Blue Cave is a dual-band A2600 router is capable of speeds of up to 800Mbps on the 2.4GHz band and 1,734Mbps on the 5GHz band. It features built-in Trend Micro network protection for keeping your network secure, and managing and monitoring traffic is easy via the mobile or web app. From there, you also have access to a host of network management features, including the ability to set up a guest network or deploy parental controls with website filtering and timed access for specific devices.
If you live in a large house or have dead spots, you can use ASUS AiMesh to link multiple Blue Caves together to form a mesh network for more even coverage with seamless hand-off between nodes. AiMesh lets you blanket your whole house with WiFi, helping to eliminate dead spots without the use of repeaters or extenders.
Blue Cave AC2600
Price
$179.99 USD
$239.99 CAD
Availability (USA)

US Vendors

Availability (Canada)

Canada Vendors
The ASUS Blue Cave is priced at $179 USD or $239.99 CAD from the retailers in the table above.