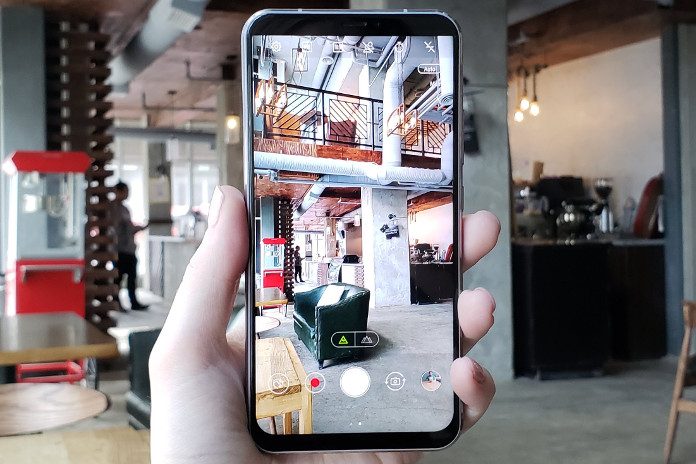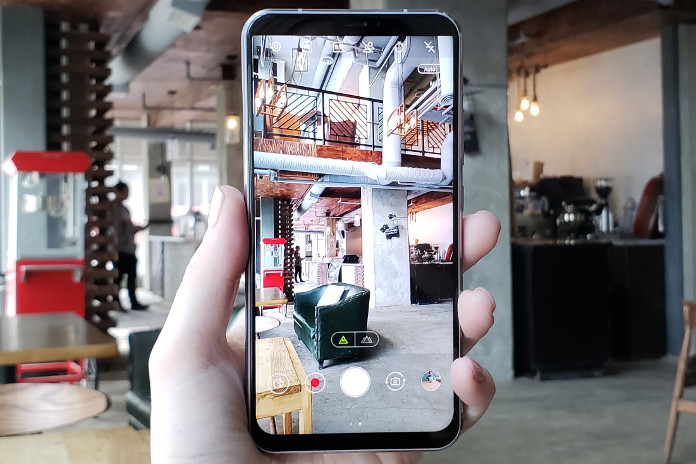 It's the age-old question when you're buying tech gear: What's the best you can get without breaking the bank? This question surrounds the smartphone market perhaps more than any other. Many flagship smartphones these days creep past the $1,000 mark, even as excellent budget phones like the ZenFone Max go for a fraction of that price. There's a reason for some of that price disparity, especially when you compare budget phones with a high-end device, but it is possible to build a flagship with all the trimmings for far, far less than a grand, and you don't have to compromise to do it.
Despite its $499 price, the ASUS ZenFone 5Z looks like a million bucks. It's got a huge and dazzling all-screen display, the latest SoC Qualcomm's got to offer, and a camera setup that's both powerful and flexible. This is all tied together and enhanced by our AI technologies for a smarter phone that's more keenly attuned to your habits.
High-end design with a fancy finish
The Zenfone 5Z's spec sheet is impressive, but the phone itself is simply gorgeous. A sleek, little piece of techie art, it's all Gorilla Glass in the front and back, with a shimmering metallic finish underneath the glass on the rear. The sides are metal, and the gently rounded edges are comfortable to hold. It's available in Meteor Silver, which is a subtle shade of lavender, and a moody Midnight Blue.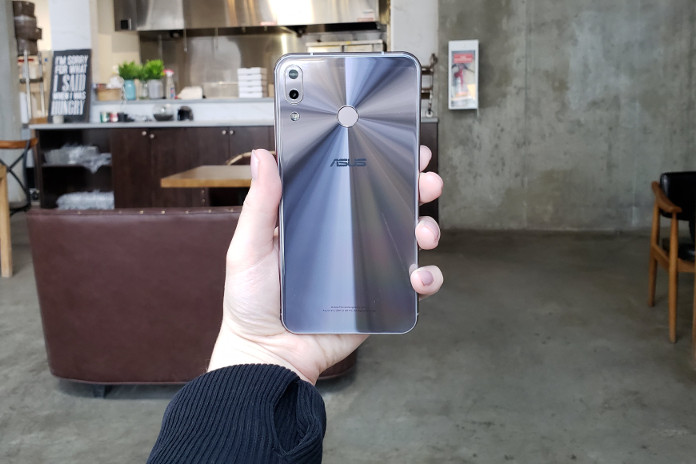 The Super IPS display covers almost the entire front of the Zenfone 5Z with an insane 90% screen-to-body ratio. By shrinking the bezels down, we were able to fit a 6.2″ display into a 5.5″ handset.
One of my hangups about phones with giant displays is that even though I have fairly large hands, I always struggle to reach all of the controls and functions with my thumb. It's why I've always preferred phones with screens under 5.2″ or so, even though it means giving up some screen real estate. But the ZenFone 5Z's 19:9 aspect ratio keeps the handset long and thin, so the enormous 6.2″ display fits in my hand like a phone with a much smaller screen.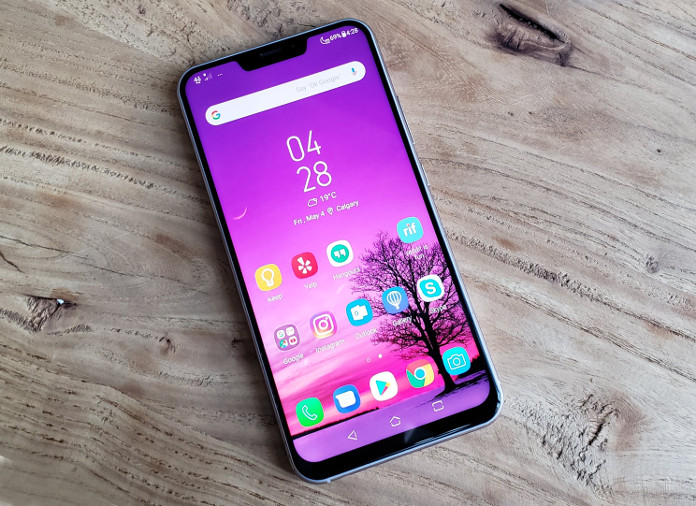 The result is a 19:9 aspect ratio with an FHD+ (2246 x 1080) resolution that gives you more vertical space when you're reading articles (like this one!) and all the width you need to watch any widescreen movies and TV shows as they were shot. With 100% DCI-P3 color gamut coverage, you'll see the colors of your films as they were intended to be seen, too.
If you don't want to reach for your headphones every time you want to watch a movie, the dual stereo speakers pump some serious audio. I don't think I've ever heard more volume coming from smartphone speakers. I often have a hard time hearing notifications on smartphones, but I kept the volume on the ZenFone 5Z at about half, and that was plenty loud enough. When I needed to avoid waking up the whole house, I plugged my headphones into the standard 3.5mm jack.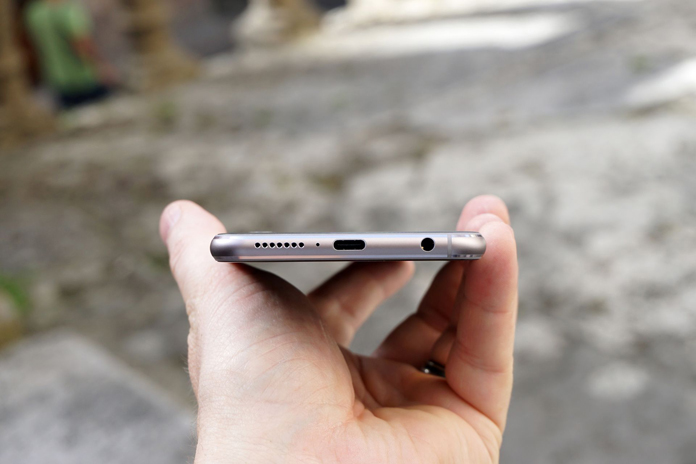 A small notch at the top of the display houses the front-facing camera and speaker grill, but it doesn't get in the way when you watch a movie. The phone will automatically exclude the part of the display where the notch is located for an 18:9 aspect ratio that's perfect for widescreen content.
The bits of the display that flank the notch don't go to waste, though. To the left and right you'll see plenty of information at a glance, like recent notifications, the status of your wireless connections, app updates, your remaining battery life, and the time. A swipe down shows you a full list of your notifications. If you prefer to live your life completely notchless, you can open the Display settings and select "Hide Notch" and gain a bit more space for notifications and system icons.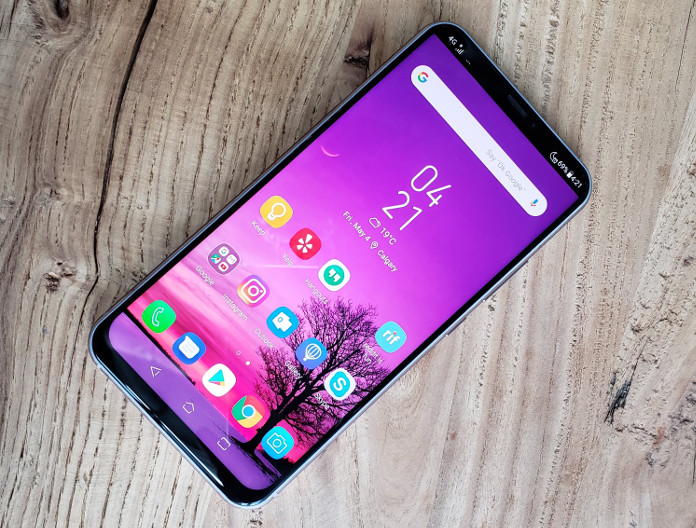 Flagship specs, mid-range price
The ZenFone 5Z rocks a Qualcomm Snapdragon 845 SoC with 6GB RAM, so it can shred through any task you can throw at it. Even when I had numerous open apps and was skipping between snapping photos and passing the time with games, the phone didn't feel warm in my hand.
You won't run out of storage, either. The ZenFone 5Z has up to 64GB of onboard storage, and you can add even more via the MicroSD slot. The SIM tray has space for two SIMs or one SIM and a MicroSD, and the flexibility is really handy for traveling. While abroad, I left my home SIM in place and inserted a local SIM with a data plan and unlimited calls in the secondary slot. Having both in the phone at the same time meant I never had to worry about keeping track of that little nano SIM from home, and I could switch to my home number any time I needed to check in.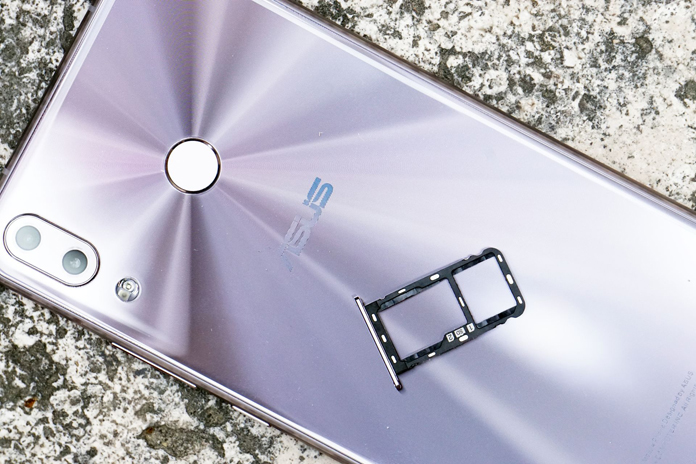 Security is paramount while on the road, so I protected the ZenFone 5Z with both a PIN and fingerprint security. However, I had my hands full with some combination of luggage, souvenirs, food, and drink half of the time, so I needed a more convenient way to unlock the phone. Face Unlock to the rescue! It takes just a couple of minutes to set up and is really easy to use. Just press the power button once and look at the phone to instantly unlock it. Given how often I needed to consult my map or check notifications while scurrying around, Face Unlock was among my favorite features of the ZenFone 5Z.
The brains of the operation
Just as the ZenFone 5Z has high-end hardware, it's got the high-end software to match. All your favorite ZenUI apps are present and accounted for, including Twin Apps, which lets you install the same app multiple times to easily switch between accounts on Instagram or Twitter. The true greatness of the ZenFone 5Z lies in its artificial intelligence, though. AI is a thread weaved throughout the ZenFone 5Z, and it works quietly in the background to improve your experience without you even realizing it. For example, after learning your preferences, the ZenFone 5Z will offer up suggested apps when you open your app drawer, and AI Ringtone will sense your environment and adjust your ringer volume so you don't miss calls. AI Charging recognizes when you've plugged in your phone at an odd time and will give it a rapid charge to get you back on the road as soon as possible.
There are more visible examples of the AI, too. Smart Screen notices when you're looking at your phone and won't turn off the display. It's probably my second favorite feature after Face Unlock (which is also powered by AI). If I'm reading a long article and get interrupted by someone, or my hands are occupied while I'm working on a recipe or a house project, I don't want my phone to go to sleep. Smart Screen prevents me from having to wake or unlock the phone for each step of my recipe or the next set of instructions. It also detects ambient color and brightness and adjusts the screen accordingly so you can see the display clearly whether you're out in the blazing sun or streaming a video in a dark room before turning in for the night. They're small details, but they make a big difference.
Lights, camera, AI action
Where AI is most prevalent is in the camera and Gallery. Any decent smartphone can automatically adjust settings when you're trying to a take a picture, but the AI behind the ZenFone 5Z looks at the scene and uses an onboard neural network to identify the subject of your photograph. It references a database of photos that we used to develop AI data models for 16 different scene modes on the phone including People, Food, Sunset, Ocean, Green Field, Night View, Text, Tripod, and more. Once the AI clocks a scene, it can then apply the best camera settings for that scenario.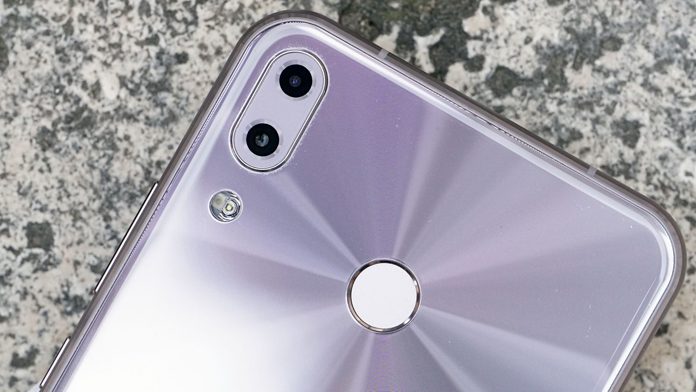 Usually, a neural net improves when an edge device like a smartphone collects data and feeds it back to the AI cloud. The cloud assimilates the new information, applies it to its model, and then pushes the improved neural net to the device. ASUS doesn't do that; none of the data is sent from your phone to our servers. Instead, we work on improving the AI by feeding the database with images collected from other sources. As it improves, the enhanced neural network is pushed to your ZenFone 5Z via OTA updates.
You can train the camera's AI to account for your own tastes, too. Maybe you like your colors a little brighter or are constantly tweaking exposure in portraits. In the Gallery, you'll see a blue icon on photos where AI photo learning is available. Tap any of these photos to view your original photo alongside one that's been modified with the help of AI. Pick the picture you like better, and the phone will remember your preference and apply that learning to future photos of similar scenes.
Cameras let you shoot like a pro
AI aside, the ZenFone 5Z gives you a bag of marvelous photography tools to play with. The main 12MP camera boasts an 83° angle of view with a 35mm equivalent focal length. In other words, the default point of view of the main camera is approximately what the human eye sees. With an F1.8 aperture and Sony's flagship IMX363 sensor featuring large 1.4μm wide pixels, this camera drinks in light for awesome performance even in low-light.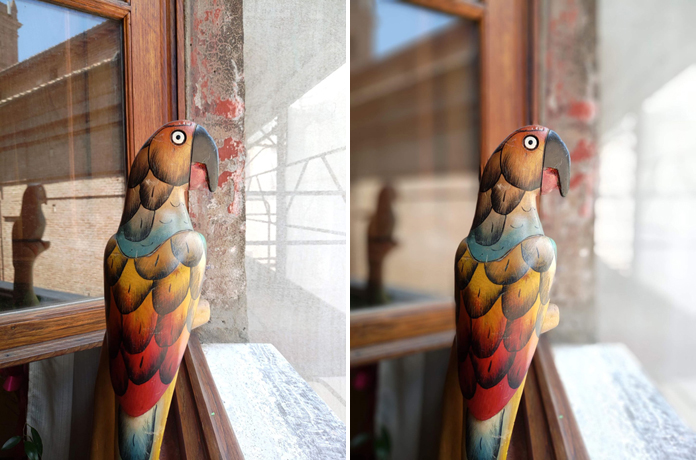 Left: Regular shot; right: Portrait Mode enabled, note the bokeh effect
But we did say "cameras," plural, and that wasn't a typo. Two high-end cameras are much better than one, so we doubled up for the ZenFone 5Z. Like other premium smartphones, the dual-camera setup enables a Portrait mode with a cool bokeh effect, and this can be applied even after you've taken the photo. Our second camera isn't just a way to get neat photo effects, though. It offers you bona fide wide-angle shooting, too.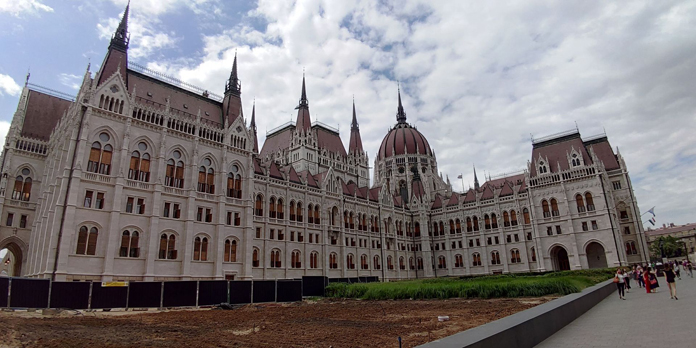 Just as a pro photographer carries around more than one lens, the ZenFone 5Z's secondary camera adds a dedicated wide-angle lens to your arsenal. With a 120° angle of view and 12mm focal length, it lets you take wider images of sweeping landscapes, capture more dramatic crowd shots, and be more creative with close-ups that include contextual scenery. Best of all, you can switch between the main camera and the wide-angle camera with a single tap, just like toggling between the rear- and front-facing cameras. We'll explore the ZenFone 5Z's wide-angle capabilities in colorful detail in an upcoming article. Check out the gallery below for a look at the ZenFone 5Z's camera.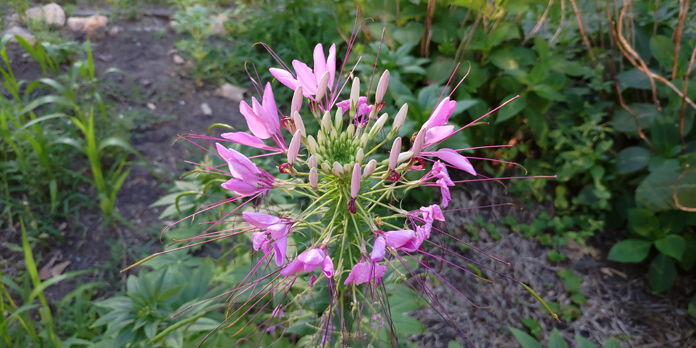 br>
Outside of auto, Pro mode gives you a ton of manual control and is accessed by tapping the "Pro" button in the bottom left corner of the camera's interface. From there, the power is yours. You can manually adjust ISO, shutter speed, focus, and select white balance from a range of presets. Any of the above settings can be set to auto even while others remain manual. If you want to quickly adjust the exposure without thinking too hard about the specifics, there's an EV setting that lets you change the dial for a brighter or darker photo with the flick of a finger. When you do so, the ISO and shutter speed settings switch to auto for your convenience. You can get picky about white balance while leaving the ISO and shutter speed up to the phone, or leave the ISO alone while you tweak the shutter speed to eliminate blur.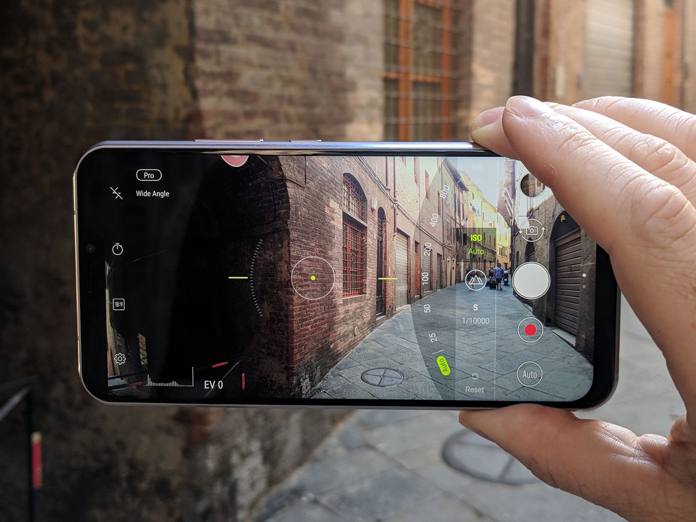 There's incredible range within the settings. The shutter speed spans 1/10,000-1/32 seconds, while ISO can be set between 25 and 3200, and white balance ranges from 2750K-7500K. There are plenty of fine prosumer cameras and DSLRs out there that don't offer that level of flexibility, and I found myself leaving my "big" camera at home so I didn't have to lug it along on quick, fun jaunts.
All of the controls are right there in the camera app, on the display. They rotate automatically, so it doesn't matter if you're shooting in portrait or landscape. Simply tap a function and use the thumb-friendly scroll to tweak a setting.
Check out the three images below. The camera's AI did a great job of balancing all the settings so that you can see the bricks and cobblestones in the alley, but it also preserved the brightly lit opening using a shutter shutter speed of 1/60 and ISO 38.
Playing with the settings achieves a more dramatic effect. Darkening the alley's shadows breathes life into the rich colors that were previously washed out and highlights the layered details of the street, piazza, and lush green valley in the background. I changed the shutter speed to 1/500 to darken the scene and eliminate blur, and I tweaked the ISO just a bit to get the desired result.
I'm a relentless tinkerer, and more than once I found that after I fiddled and faddled with Pro mode extensively, I just wanted to reset everything. To start over, all you have to do is tap the Reset button on the left side of the menu.
By default, the ZenFone 5Z shoots in 18:9, but you can change that to 4:3, 16:9, or 1:1 by tapping the gear icon in the upper right corner of the camera app and selecting the corresponding ratio. There are also higher- and lower-res versions of each of those four aspect ratios in case you want to snap images that take up a little less space on your device, and the same options exist for the wide-angle camera. You can shoot in RAW format, too, which lets you preserve all of the information from the camera sensor. That means you can adjust everything about your photos after the fact instead of living with the JPEG compression the camera usually spits out.
There are some more hands-off modes on the ZenFone 5Z, too. I loved making GIFs with the ZenFone 5Z, and you can do it with the front or back cameras. Swipe left, tap the GIF Moyde, and you're good to go. You just hold down the shutter while aiming at some action and let go when you've got what you need. If you want to speed up, slow down or reverse the direction of your GIF, you can make the necessary tweaks right there in the camera app immediately after capture. Super Resolution mode combines four shots into one to quadruple the resolution of a photo and get you even greater detail.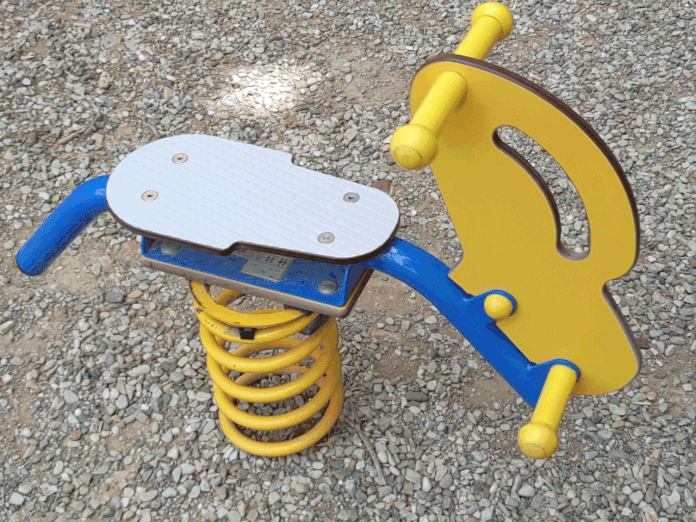 Slow Motion and Time Lapse are also available for creating dramatic video clips. For more traditional videos, the ZenFone 5Z supports video capture up to 4K at 60 FPS, ensuring even your most casual family clips are shot at a super high resolution that'll look good for years to come. If you want to keep the file sizes lower, you can shoot in Full HD at 60 FPS. The ZenFone 5Z can also shoot in 1280 x 720 or 640 x 480, which is handy if you're making content for smaller screens where a higher resolution isn't as important, or if you want to quickly upload to social media. Aspiring filmmakers can toy with the 18:9 (2160 x 1080) aspect ratio for wide screen video clips.
That battery though
I put the ZenFone 5Z through a brutal regimen while exploring all of its features, and the battery held tough like a champ. Even if you're a power user, you can push the ZenFone 5Z absurdly hard all day long, and you won't have to top up the battery until you're snuggled in your bed for the night. I pushed it for more than a day and a half on a single charge. That included web browsing, obsessively checking my email every ten minutes, spending way too much time on social media, using the GPS to navigate all over a new city, watching an hour-long show on Netflix, and shooting a truckload of photos and video.
The battery was finally down to 14% just before dinner time on day two. I figured it would last until bedtime, but I didn't want to chance it, so I plugged in its USB Type-C charger before leaving for dinner. The AI Charging feature knew that this wasn't the usual nighttime charge where it can afford to top up more slowly. It juiced the phone's battery to 100% in just under an hour so I could run out the door to make my reservation at the restaurant around the corner.
ZenFone 5Z
Processor
Snapdragon 845 SoC
8 x Cortex-A53 Kryo 385 CPU cores, clock speeds up to 2.8GHz
Adreno 630 Graphics
Memory
6GB
Display
6.2" Full HD+ IPS
1080 x 2160
19:9 aspect ratio
Storage
64GB
Micro SD support (up to 2TB)
Primary Camera
12MP Sony IMX363 image sensor
f/1.8 aperture
83° field of view
Secondary Camera
6MP with 120° wide-angle lens
Front Camera
8MP
f/2.0 aperture
84° field of view
Battery
3300mAh
Connectivity
Bluetooth 5.0
2 x Nano SIM (support GSM/GPRS/EDGE, WCDMA/HSPA+/DC-HSPA+, FDD-LTE, and TD-LTE DSDS)*
802.11 b/g/n/ac Wi-Fi
NFC
USB Type-C
3.5-mm audio

*Both SIM cards can connect to VoLTE 4G calling service and support Dual SIM Dual Standby (DSDS), but only one can connect to FDD-LTE and TD-LTE data service at a time.
Operating System
Android O with ZenUI 5.0
Weight
168g
Price
$499 USD
$799 CAD
Availability (USA)

US Vendors

Availability (Canada)

Canada Vendors
Sail that flagship
Priced at $499 USD and $799 CAD, the ZenFone 5Z bucks the trend of overly expensive flagship smartphones without compromising on style or innovative features. It's got a premium design bolstered by dual cameras, a bright and bold display, and a 19:9 aspect ratio that maximizes screen real estate in a form factor that's still comfortable to hold. Its top-of-the-line internals are complemented by cutting edge software that learns your habits and anticipates your needs, whether you're plugging in to charge or capturing photos throughout the day. The ZenFone 5Z is available now. Check the table above for retailers in your region selling the ZenFone 5Z.