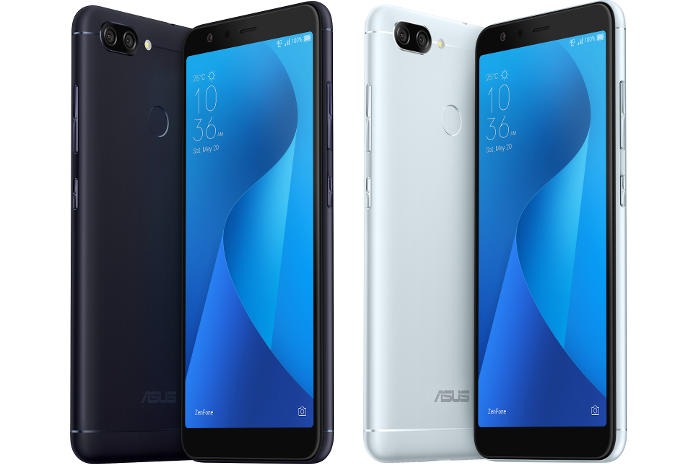 It's been a while since our phones had just one job to do. As we've come to rely on them for communication, entertainment, and photography, we've gravitated towards larger devices that offer more screen real estate. But screen size has always been limited by the most important factor in a phone's design: its portability. Though the latest high-end phones represent an influx of devices with skinny bezels that aim to increase screen size while keeping things compact, they're expensive. The budget aisle is rife with chunkier devices that struggle to balance screen size with overall portability.
Priced at $229 USD and $299 CAD, the ZenFone Max Plus offers the best of both worlds by cramming a roomy 5.7" screen into a much smaller chassis without breaking the bank. Measuring in at 152 mm tall and 73 mm wide, the ZenFone Max Plus is scarcely bigger than the 5.2" ZenFone 4 Max. It's compact enough to stash in your pocket, but its stunning exterior is begging to be shown off. The smooth glass of the display melts into a metal body that's colored in either Deepsea Black or Azure Silver with a brushed matte finish. Curved edges and rounded corners make the phone comfortable to hold, whether you're hanging onto both ends as you watch videos, or have one hand wrapped around the entire body during a marathon Reddit session.
The Max Plus's small footprint is made by possible by thin side bezels that measure just 3 mm thick. We also reduced the top bezel and bottom chin, shrinking them down to 9 mm and 11 mm, respectively, to achieve the increasingly common 18:9 aspect ratio that's dominating the high-end phone space. Narrow enough for one-handed use, this elongated shape is perfectly suited to split-screen multitasking because it adds more vertical real-estate, and it's awesome for endless-scrolling apps, like Facebook and Instagram. A taller display allowed us to squeeze in more pixels, too. The Max Plus's 2160×1080 resolution packs a whopping 423 pixels into each square inch for more clarity in pictures and videos, and crisp, clear text when browsing the web. Switch to landscape, and you'll be able to view 2:1 content from services like Netflix as intended.
Beauty and brains for days
The gorgeous display is a showstopper all on its own, but it's what's on the inside that counts, and the Plus is the perfect blend of powerful and pretty. With eight cores and 3GB of RAM, there's no need to worry about sluggish performance when switching from Instagram to Snapchat or even multitasking across an array of different apps.
You start out with 32GB of onboard storage, but support for a further 256GB via the microSD slot on the side gives you the flexibility to expand your storage as time goes on. The ability to swap out cards quickly and easily means you don't have to sit around and wait for movies and music to download when you need offline entertainment. Alongside the microSD slot is space for a second nano SIM. Both SIM slots support 2G, 3G, and 4G cards, eliminating the need for a roaming plan and sparing you the pain of voice-only service when using local SIMs abroad.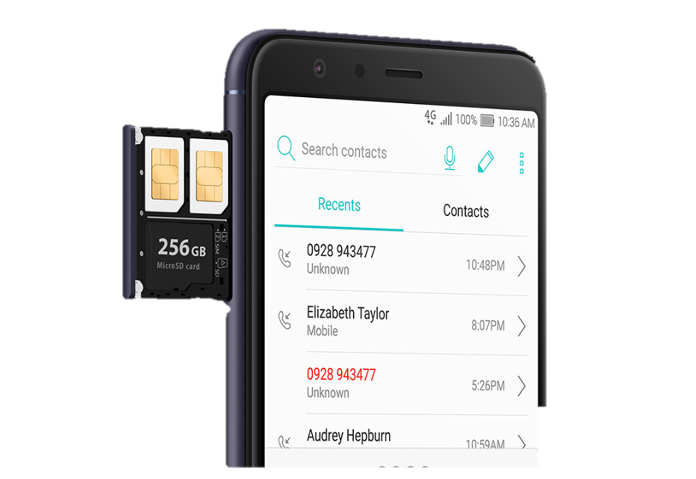 No matter how far you travel, you can be assured the ZenFone Max Plus won't leave you high and dry with a dead phone. The ZenFone Max line is known for its battery life. Last year's ZenFone 4 Max ekes out an impressive three days on a single charge! Despite packing a much larger display, the ZenFone Max Plus stays true to its roots with a massive 4130mAh battery that's good for 21 hours of continuous browsing over WiFi. It's built to outlast even the most demanding users and liberate you from the shackles of the normal nightly charging routine. ASUS PowerMaster offers a suite of power management settings to further extend battery life, and support for reverse charging means you can even top up a buddy's phone via the included OTG cable if you're feeling charitable.
Seeing double
Following in the footsteps of the ZenFone 4 family before it, the Plus boasts a dual camera setup for more flexibility when you're taking photos. The primary camera utilizes a 16MP sensor with lightning fast phase detection autofocus to ensure you never miss a moment. It's complemented by a second 8MP camera with a 120° wide angle lens that is tailor-made for group shots and scenic photos where you want to capture as much of the landscape in front of you as possible.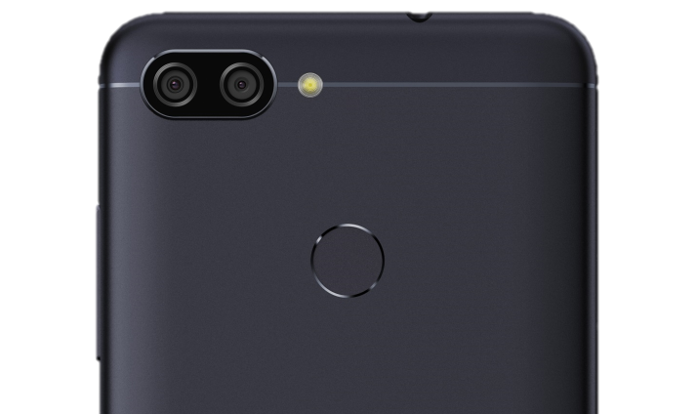 An array of dedicated camera modes are on hand to help you fine tune your photography, including a Super Resolution mode capable of taking stunning 64MP images, and Beauty mode to brighten skin, reduce the appearance of blemishes, and even out skin tone in portrait photos. These and the other modes are easily accessible from the on-screen controls, and the added screen space offers a full-screen viewfinder for a more immersive experience when shooting.
Of course, no smartphone would be complete without a front-facing camera for selfies. Like the rear-facing shooter, Beauty mode is on deck for the days where you're not feeling your best. But the Max's front-facing camera isn't just for documenting your changing visage; it also facilitates the ZenFone's Face Unlock feature. Even if you prefer to use the integrated fingerprint scanner conveniently located within finger's reach on the back of the phone, Face Unlock comes in handy on the days you don't feel like taking off your gloves.
Maxing out on value
The ZenFone Max Plus is budget smartphone built for users looking to supersize their smartphone without adding bulk. Narrow bezels allow for a phablet-sized display inside a 5.2" body, while sleek metal styling keeps the whole package lightweight and stylish. Not content with just looking the part, the Plus squeezes in the latest must-have features, like dual cameras and Face Unlock, and still manages to add a few extras that are hard to find on any phone at any price, like microSD and dual-SIM support. The ZenFone Max Plus will be priced at $229 USD and $299 CAD when it launches in North America next month.
Don't miss out on the rest of our announcements from CES. You can read all about the newest ASUS tech for 2018 in this article.