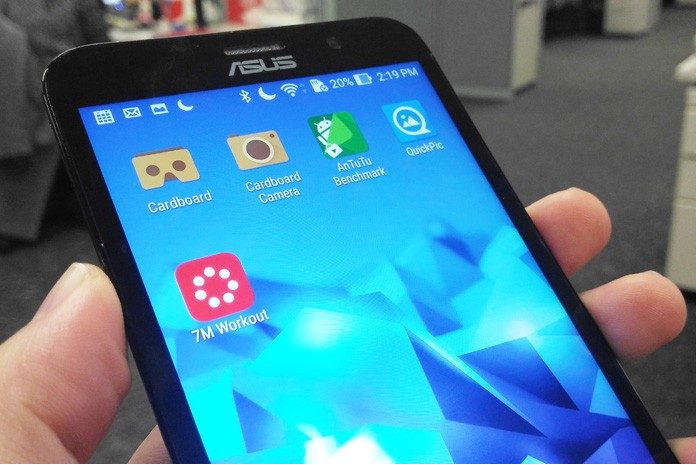 Okay seriously, I've put on 5 lbs this month. And mind you, it's only the 15th. I've been blessed with sweets from co-workers, a chef at home (my fiancee), and a sedentary lifestyle brought on by cold California weather. You might be laughing, but 47°F outside IS cold for a Californian! This year, unlike most others, we'll be inviting friends and family over to our little home, and are responsible for providing the good eats. Whenever I think about the weather and all the delicious meals to be had, I think my body automatically goes into hibernation mode, avoids the gym, and starts storing up all the nutrients to be kept away for long nights. But if I'm supposed to keep the ol' gut in check, I need a workout buddy!
While checking out Google's top apps for 2015, I wanted an app that made it easy and convenient for me to get in shape, or at the very least induce some workout behavior and get my heart rate above 100 bpm. I saw Johnson and Johnson's 7 minute workout app and was intrigued.
How it works:
The interface for the 7 Minute Workout (7M) app is clean and easy to understand. The initial menu allows you to get into the workouts, has an option to view the different exercises available, and gives you more info about the science behind it.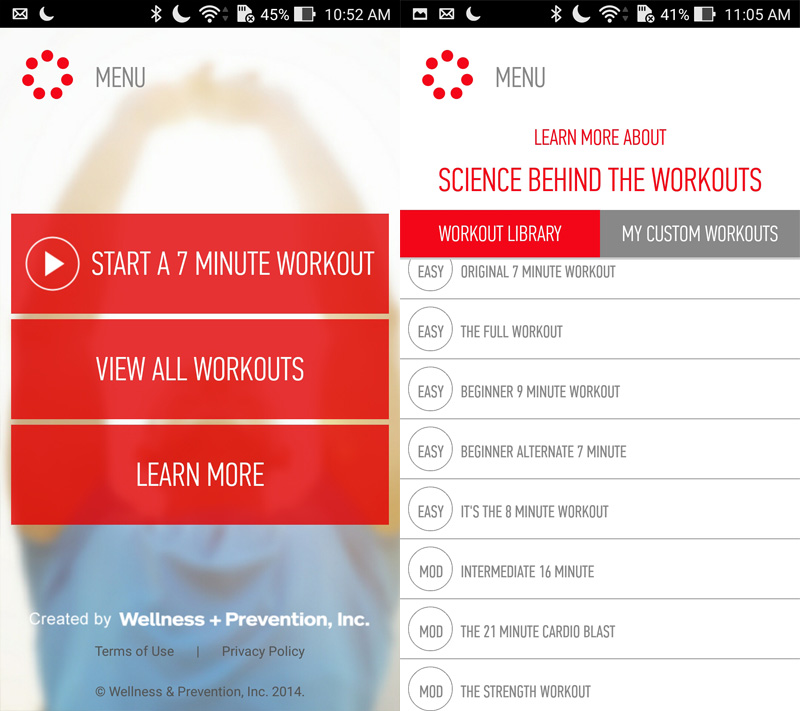 On the pop up menu, which is activated by pressing Menu at the top, you can start a workout, track your performance, learn the different exercises and go into preferences where you can check out the different ones that you've rated.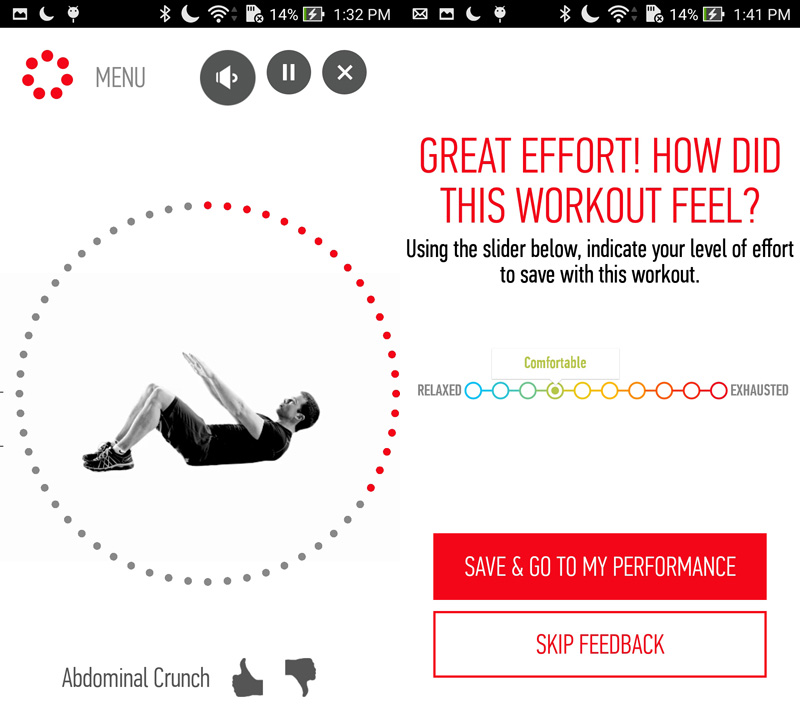 There are 36 exercises in total that'll get your heart pumping. When you tap on the 7 minute workout, you are prompted to start with a warm up that you can skip. Once the workout starts, you have several 30-second exercises that will cycle through – Side Planks, Push ups with Rotation, and Lunges are examples. Once the workout is complete, you can then save your performance, and then set your fitness and motivation levels to create smart workouts.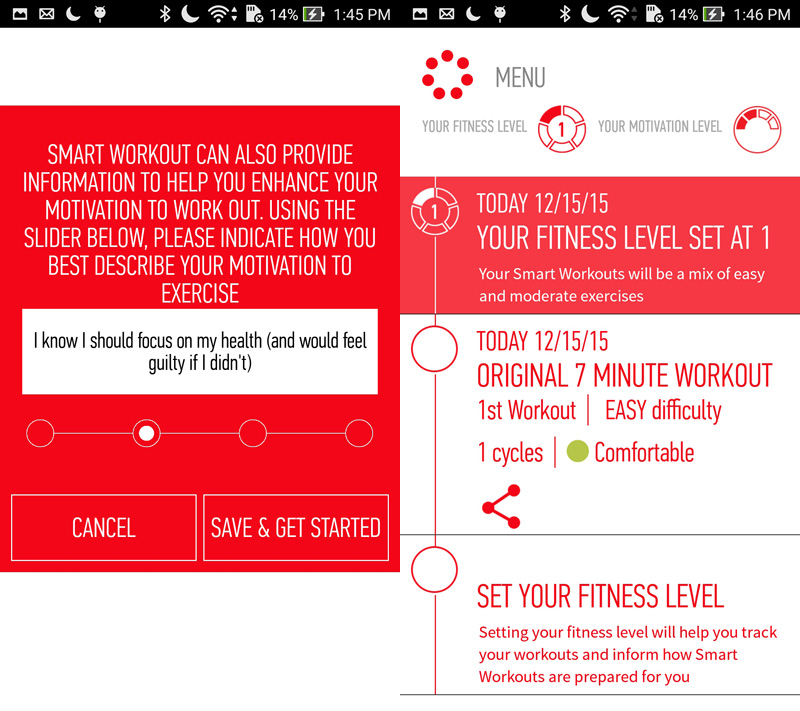 Of course, it comes down to you
Yeah, okay so you still have to roll out of bed and get in the mood to work out. But if you're moderately concerned about your health as I am, I'm sure you can spare several minutes a day to keep the doctor away.
Download the 7-minute workout app today!