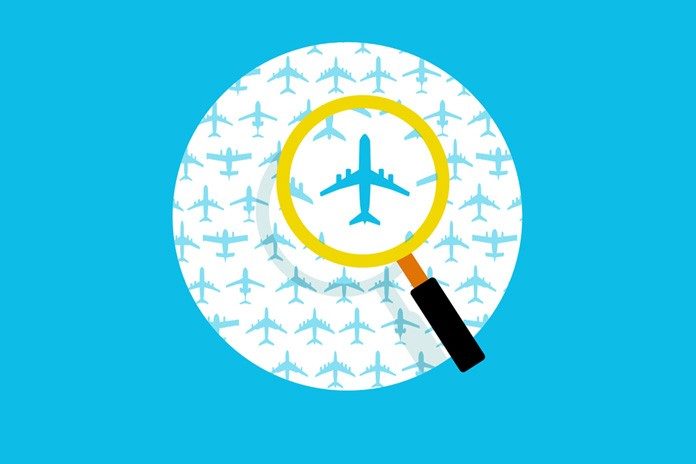 As we all know very well, the holidays are a blur – a frenetic dash from store to store, presents being carefully wrapped and stuffed in luggage, and frustratingly long wait-times and flight cancellations at the airport. Stress levels are at an all-time high, and your brain is about to explode from the blaring "…sleigh bells jingling, ring tingle tingling too…" That's why we love this time of year, no? Well, despite how crazy the holidays get, we want everyone to have a good time, relax, and put some cash back into your wallets.
One of the biggest purchases that you'll need to make this season is a plane ticket. But sometimes, Kayak, Hipmunk, or Travelocity just doesn't find what you're looking for. Enter Skyscanner, your solution to getting the best deal on a flight to see your loving (read: loving, but insane) relatives.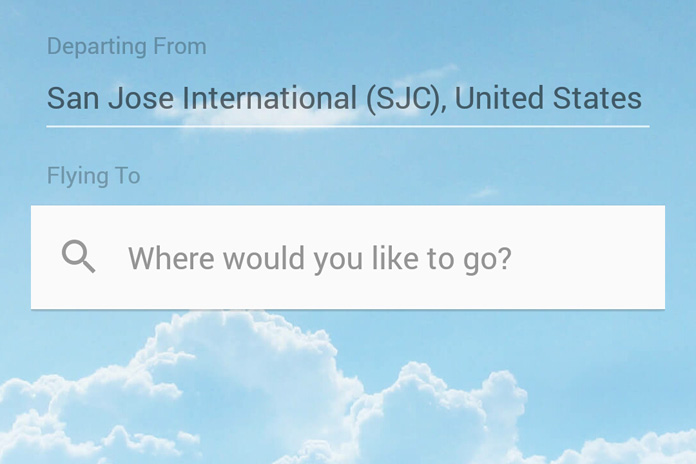 Skyscanner pulls data from thousands of websites and compares all airlines to find not only the best deals, but rates the options based on cost, flight duration and number of stops.
How it works
After downloading the app, you'll be prompted to fill in optional information. If you set up an account, you can create Price Alerts and follow flights of interest. You can also set your primary airport and input a destination – feel free to input Maui, Hawaii here.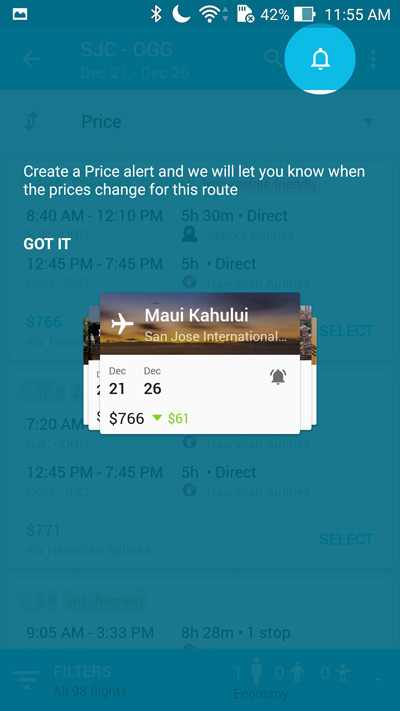 Next, you're taken to a screen where you can select your flight dates. Now, this is where it gets interesting – When you tap on a date, a calendar pops up showing a bunch of green, yellow, and red dots. Green dots represent cheaper flights; red are more expensive ones. This gives you a very good overview of pricing data for the timeframe you want to fly.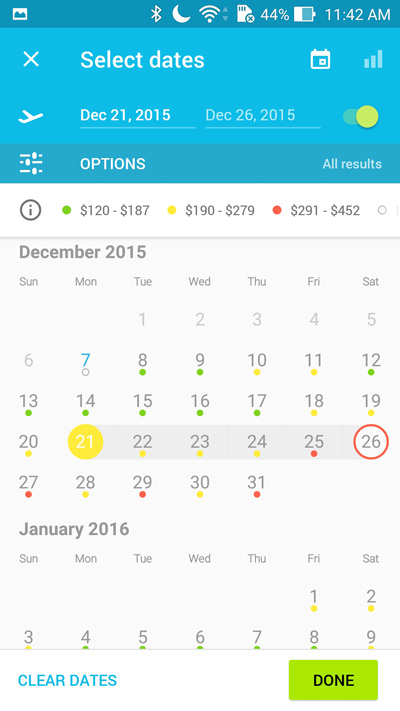 Happy faces are what you want
Once you've got the dates down, you'll tap on DONE, and get taken back to the search function to input passenger quantity information and tap to SEARCH. At this point, you can then see all the different options, and sort by Price, Duration, Rating, or flight times. One thing you'll notice is that teeny-tiny happy face or sad face on the left side of the flight information. This represents how good, or bad, the flight is based on the combination of cost, flight duration and stops. So the higher the number, the happier the face, and the less of a headache you'll experience.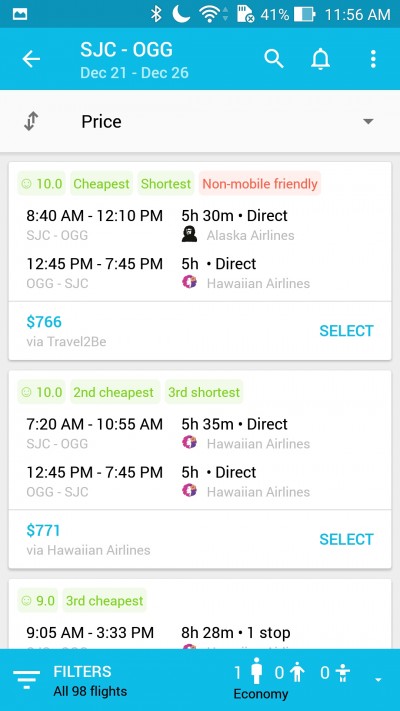 Book your flight and you're set!
Once your flight is selected, you can see the different booking providers and the journey details including all flight information. At this point, you can still update the passenger information to include more jetsetters. Tap on BOOK and the app will take you to the appropriate site to complete the process.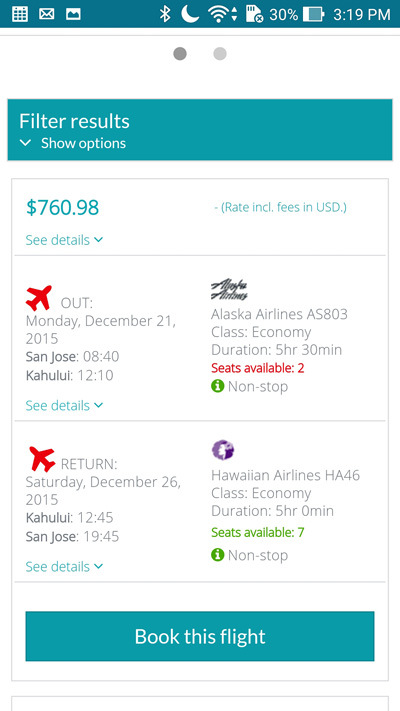 Skyscanner is a great app that can help you find the best deals on flights this holiday season. Granted it's a bit later in the game, but hopefully you'll be able to save some money for sweet gifts for your loved ones, and any headaches you might have while trying to find the best flight.
Download Skyscanner from Google Play