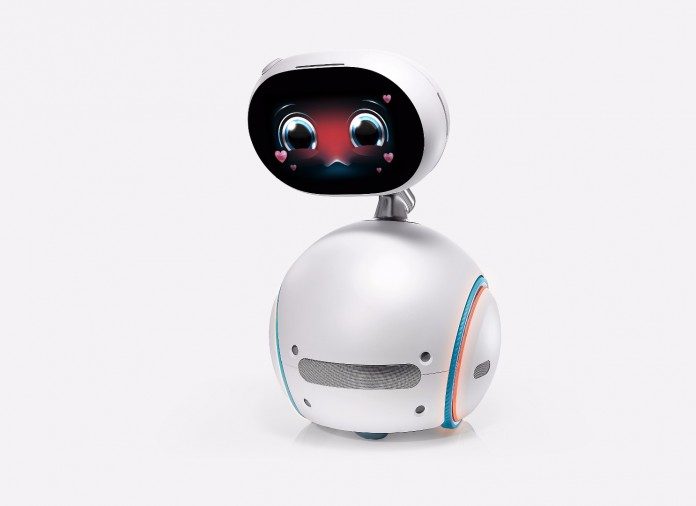 For the past couple of weeks, we've covered the ZenFone 3, the ZenBook 3 and the Transformer 3 (and Pro). During the Zenvolution conference, Jonney Shih had one more reveal in his pocket: something that would push the industry.
And it all began with a video.
Zenbo hopes to be that step forward into innovating the robotics market for the mass consumer. This little robot wants to be your companion in so many different ways, whether it is to make your life more convenient, or to assist in emergency situations. Zenbo is a multipurpose robot that is made for the whole family, from small kids to the elderly. Zenbo can assist by alerting you with spoken reminders for any appointments, doctor's visits, or events throughout  your day. Zenbo can also help you accomplish many online tasks like making video calls, posting things on social media, streaming movies and more — all through voice commands.
One of the more helpful features of Zenbo is being there for its user during emergency situations. Say a loved one takes a hard fall and they're struggling to get up. This robotic friend can contact loved ones that are preprogrammed ahead of time to make sure you are okay or to call for help. Also, said loved ones can remotely control Zenbo during those instances. Zenbo can be a great robotic companion to kids as well! Besides having built-in stories that it can tell to your children, it can also dance around and sing songs to keep them amused. Zenbo also comes preloaded with games just in case you need a few extra minutes to yourself..
As the "internet of things" continues to take shape and our lives are becoming more and more connected  Zenbo has the ability to connect to the electronics in the house. He is able to turn on and off electronics such as the TV, home lights and the stove. So if you find yourself in a rush when you leave the house and you forgot to turn off the lights, you can remotely ask Zenbo to turn them off for you. Alongside being connected to things in the house, Zenbo can be your personal mini security guard that can "patrol" your home and alert you of any suspicious activity. It can also alert you if anyone is at the door and you can easily ask Zenbo to unlock it for you.
ASUS has taken the first step toward consumer robotics. By creating Zenbo, They have  brought not only innovation, but convenience and reliability. However, you can be a part of this robot friend's success: ASUS is looking for developers who are wanting to create and develop apps for Zenbo, and improving upon functionalities it already has. Change Zenbo's voice, it's face, the on-board apps, anything: all you need is your skills and your imagination. If you would like to get more info, take a look at: http://zenbo.asus.com/developer/