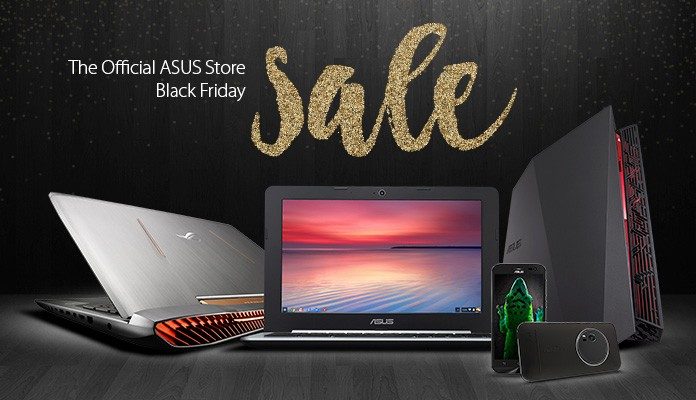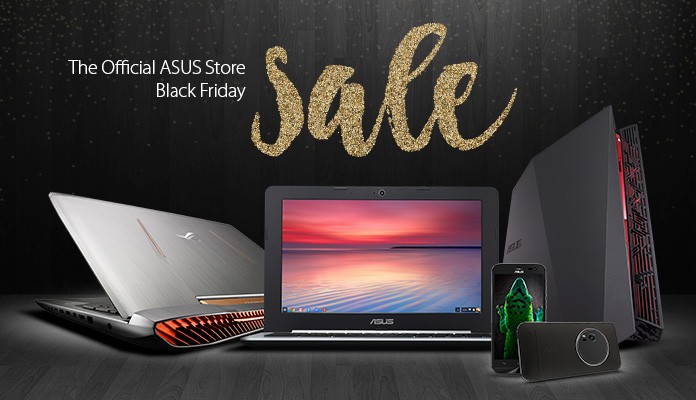 Looking for the best ASUS and ROG deals for Black Friday 2017? Check out this up-to-date article.
The biggest shopping day of the season is just around the corner, but you don't have to wait for deep discounts at the ASUS Store. Our Black Friday sale has already begun. There's something for everyone, with deals on smartphones, laptops, and desktops in addition to a couple of gaming machines. Quantities are limited for most of these items, so act soon!

Zoom into smartphone deals
ZenFone Zoom Holiday bundle: $439 $199
Massively discounted for Black Friday, the ZenFone Zoom blurs the line between camera and smartphone. Its 13MP rear camera with 3X optical zoom takes great pictures from up-close and afar, while its 1080p display lets you see every detail. Throw in the quad-core Intel processor, 4GB of RAM, 64GB of storage, microSD slot, and unlocked 4G LTE connectivity, and this is a fantastic deal even before you add the included accessories. The $199 bundle comes with a screen protector and your choice of black or orange leather cases.
ZenFone 3 flip covers: $0.01 add-on with phone
If you're thinking about buying our new ZenFone 3, ordering from the ASUS Store lets you add a flip cover for only a penny. The snap-on shield protects the screen and provides a window for critical information. Normally priced from $25-30, it's essentially free with the ZenFone 3.

Versatile 4K laptops
VivoBook Pro N552VX-IB78T: $1499 $1299
Looking for a laptop with everything, including the standard ports everyone else uses? Don't miss the VivoBook Pro N552VX-IB78T. Content creators and movie buffs will love the 15.6" 4K IPS touchscreen and integrated Blu-ray drive. The quad-core Core i7-6700HQ processor has loads of horsepower for serious work, and it's backed by a solid spec that includes discrete GeForce GTX 950M graphics, 16GB of RAM, a 512GB M.2 SSD, and 2TB of mechanical storage. With HDMI, DisplayPort, SD, and multiple USB ports (including Type-C) built in, there's no need for dongles.
VivoBook Pro N552VX-US51T: $999 $799
If you like the VivoBook Pro's no-nonsense approach but have a smaller budget, the N552VX-US51T lowers the asking price to just $799. The 4K display, GeForce graphics, and plentiful ports remain despite the discount. This time, they're paired with a slower Core i5-6300HQ processor and half the memory and storage.  At 20% off the usual asking price, this is a great option for anyone looking for an affordable 4K laptop.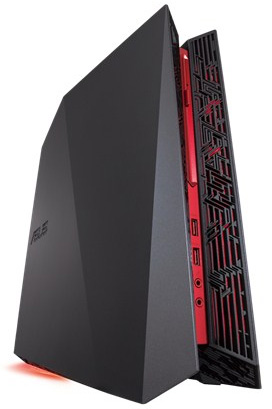 Get your game on
ROG G752VL-UH71T: $1699 $999
Join the Republic of Gamers with over 40% off a monster desktop replacement. The G752VL-UD71T has discrete GeForce GTX 965M graphics that can run the latest titles, plus an anti-ghosting keyboard tuned for gaming. Other highlights include a 17.3" 1080p IPS touchscreen, Core i7-6700HQ processor, 24GB of RAM, 256GB SSD, and Thunderbolt 3. Even if you don't play games, this is a heck of a lot of portable horsepower for only a grand.
ROG G20AJ-US002T: $999 $499
Few gaming desktops are as striking as the G20AJ-US002T. The angular chassis with configurable multi-zone lighting looks like nothing else on the market, making the system equal parts showpiece and PC. Under the hood, you get a Core i7-4790K quad-core processor with discrete GeForce GTX 760 graphics, 8GB of RAM, and a 1TB hybrid drive. Although the GPU isn't the latest and greatest, slashing 50% off the usual asking price makes it easy to forgive.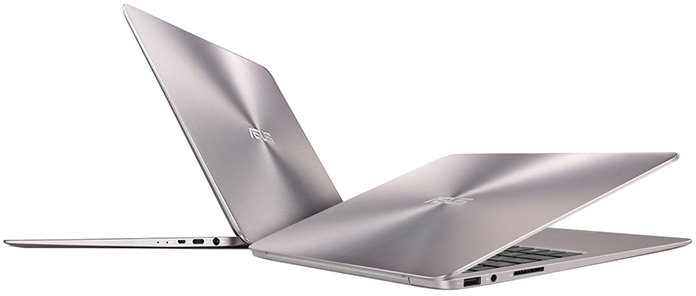 Different takes on ultra-portability
ZenBook UX306UA-UB71: $999 $899
Ultraportable laptops are perfect for professionals, students, and anyone else who needs a full-blown Windows experience on the go. The ZenBook UX306UA delivers that in spades with a 13.3" package that weighs only 2.8 lbs. The 1080p display is great for work and play, and it's powered by a potent core comprising a Core i7-6500U processor, 512GB SSD, and 16GB of RAM. The backlit keyboard lets you work in the dark, while the Type-C, USB, Micro HDMI, and SD connectivity maintain compatibility with your existing gear.
Chromebook C200MA-DS02: $199 $159
Chromebooks are hard to beat if you just want the basics—especially at this price. For just $159, our Chromebook C200MA-DS02 offers the simplicity and security of Chrome OS in an easily portable chassis. The 11.6-incher is powered by a dual-core Celeron processor with 4GB of RAM and 16GB of storage. It has a huge touchpad that's great for larger hands, and you get a decent selection of ports in addition to all the usual wireless connectivity.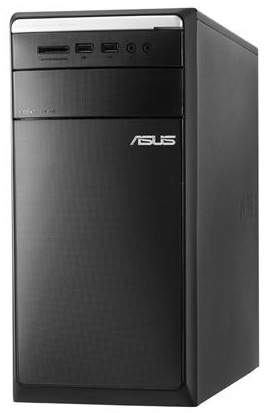 Just the basics, in desktop form
M11BB-US011S: $349 $199
Sometimes, all you need is a basic desktop. This one is marked down to just $199, a whopping 43% off the usual price. For that, you get a dual-core AMD A4-6300 processor with integrated Radeon HD 8370D graphics capable of casual gaming. 4GB of RAM, a 1TB HDD, and a DVD-RW fill out the rest of the understated chassis, making the M11BB-US011S suitable for homes and offices alike.
M52BC-US004S: $599 $399
Basic desktops don't have to be short on power. The M52BC-US004S comes with an eight-core AMD FX-8300 processor that's primed for heavy lifting. Discrete Radeon R7 240 graphics add versatility alongside 12GB of RAM, a 2TB HDD, and DVD-RW drive. The $399 asking price is 33% off the usual sticker.