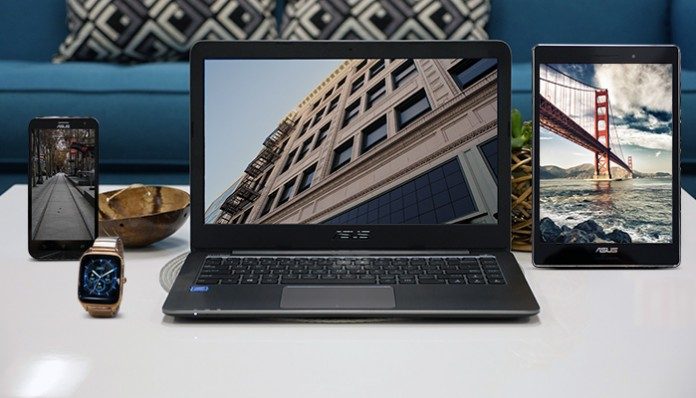 You love your dad. You really do. But sometimes, it's either really hard to figure out what he wants for Father's Day or the worst: he tells you that he wants a Lamborghini. And deep down inside, you feel like trolling him and getting a license plate holder, but you think better of it. What's your next option? Well, we've got an awesome buyer's guide for you to pick out what your father would want for his special day!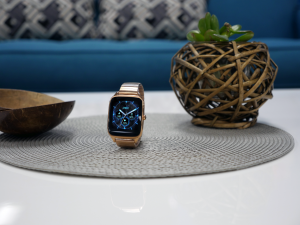 ZenWatch 2
The ZenWatch 2 is a watch and more. Gone are the days of taking out your phone every two minutes to check the time: with the ZenWatch 2, you can not only (obviously) check the time, but also stay on top of any new notifications and messages that may appear! Did we mention you can also listen to music with the ZenWatch 2? By pairing a Bluetooth headset with the device, you can easily listen to songs by downloading them directly to the watch with Google Play Music (This is for the WI501Q model). If your battery runs out, HyperCharge gets the ZenWatch 2 to a full charge within 60 minutes! The ZenWatch 2 is available at the USA eStore starting from $159.00 and you can find available retailers here for Canada!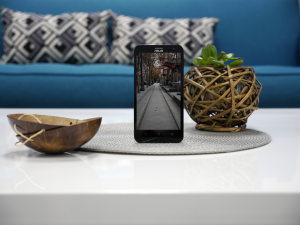 ZenFone 2 Laser
The ZenFone 2 Laser is known for a lot of things, such as being ergonomically fit for your hand and adding a rear button that can be used for adjusting your phone's volume or even snapping a selfie. But specifically, the phone prides itself on having zero shutter lag and the ability to capture photos in low light, all without a flash. The ZF2 Laser comes equipped with an actual laser. That's right: the rear camera uses laser auto-focus technology that boasts a 0.03-second near-instant focus, which means that if you're in a hurry to get a good close up shot, this phone will deliver. You can get the ZenFone 2 Laser for $199.00 at the USA eStore! or you can get it from one of these Canadian retailers for $20 off!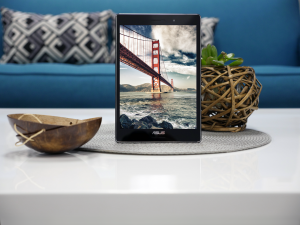 ZenPad S 8
Portability is nice, especially in a day and age where everyone is on the go. Being only, eight inches and weighing less than a pound, the ZenPad S 8 makes a great addition to your arsenal. It's a great multipurpose tool with 64GB of storage, 4GB of memory, and front and rear cameras. With the optional Z Stylus for the ZenPad S 8, you can sketch, draw, and paint to your heart's content, saving some trees in the process. The stylus has a pressure-sensitive tip to mimic a pen, and palm-rejection technology that prevents accidental inputs on the screen. As a big plus, the Z stylus can last up to 150 hours of use with a single AAAA battery! Grab the ZenPad S 8 for $269.00 here or grab it in Canada from these retailers!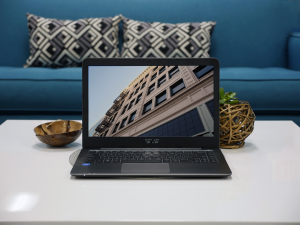 VivoBook E403SA
Weighing in at a bit over 3 lbs and sporting a brushed aluminum finish, the VivoBook E403 is one of those laptops that is great for everyday use and can easily be taken anywhere you go. This notebook is equipped with an Intel® Pentium quad-core N3700 processor with 4GB of DDR3 RAM, 128GB of storage, and a 14-inch, 1080p display. Also, the Vivobook E403SA is completely fanless, meaning you won't get those awful whirring sounds. Come get the VivoBook E403SA for $389.00 at the ASUS USA eStore!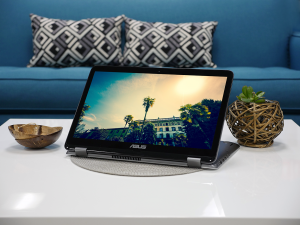 Transformer Book R554LA-RH51T
It's a Laptop. It's a Tablet. It's a Tent (well, sorta). This aluminum notebook can become whatever you want, provided it's within a 360 degree range. Use it as a touch screen during presentations or when you're feeling a bit lazy and would rather touch things on your screen than with your mouse. The Transformer Book has 1 TB of HDD storage, an Intel® Core i5 processor, and 6GB of DDR3 are nothing to scoff about! Also, this Transformer Book comes equipped with SonicMaster technology, which produces crystal-clear sound and enriched bass. You can grab the Transformer Book for $499.00 right now. While the R554LA isn't available in Canada, the TP501 has similar functionalities with up to an Intel® Core i7 processor!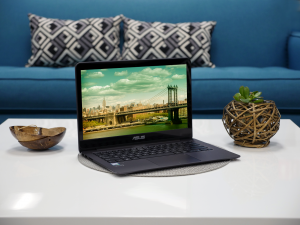 ZenBook UX305 (Canada-Offer Only)
Thin, beautiful, and elegant, the UX305 excels in both internal and external brilliance. The UX305 comes with up to 8GB of RAM and an Intel® Core M processor with up to a 512GB SSD for responsive performance in your day to day activities. The screen is absolutely spectacular, with a high quality IPS display with accurate and vivid colors. With a resolution of up to 3200 x 1800, you can expect sharpness and detailed images throughout. This laptop is also passively cooled through ASUS' IceCool technology, so you will never have a burning notebook at your fingertips. Grab it here!
So this year, don't troll your dad: instead, get him the perfect Father's Day gift that's just for him!