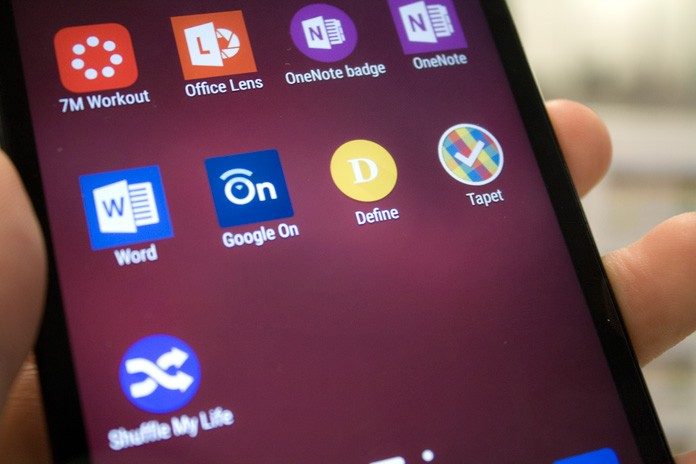 Yesterday, I was reading an article on my ZenFone 2, and came across a word that I didn't recognize. The word was heuristic. I thought, "Every time there's a word I don't recognize, I try to figure it out via context, and maybe I'm right half the the time." Well, that's not really helpful in improving my vocabulary. So looked for an app that could help me define words while I was reading and came across a really helpful app called Define (makes sense).
Design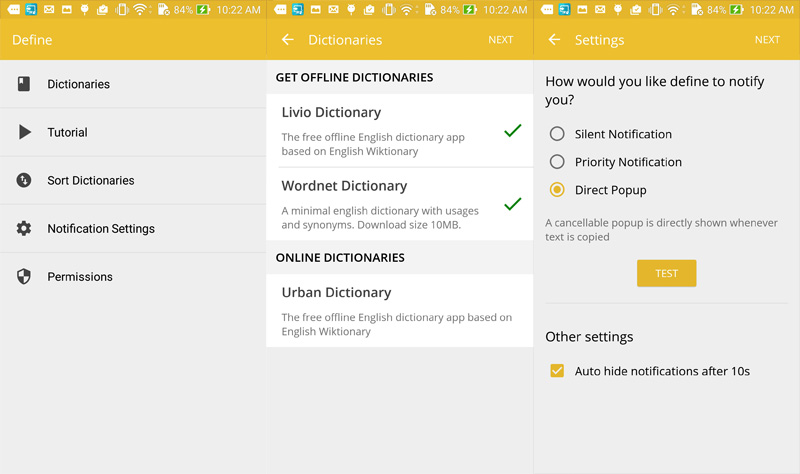 The app itself is very simplistic in the way it looks. When you open it, you can select and download the Dictionaries you want to use (it even has Urban Dictionary), check out the Tutorial, and go through the different notification settings to see which you prefer. All of this is quite intuitive and simple.
How it works
When you're on a website that you're reading and come across a word that you don't understand, select the word by long pressing it. In this case, I'm reading an article about how a petition regarding the Steven Avery case featured in "Making a Murderer" (watch this on Netflix…gripping stuff) was rejected by the White House.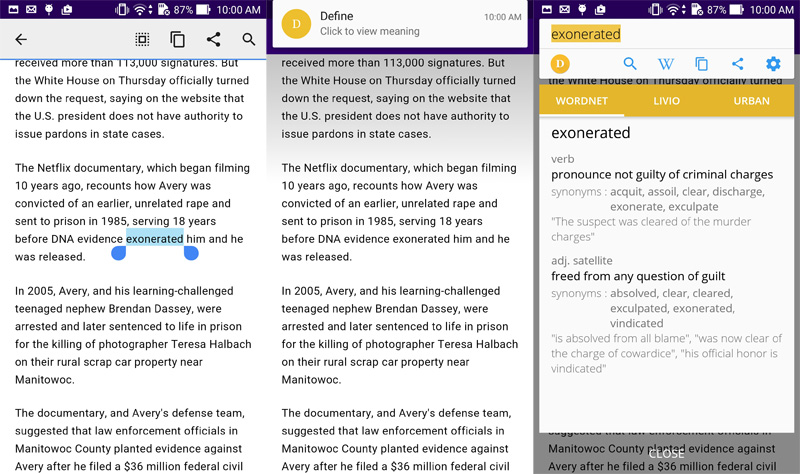 I selected the word exonerated and tapped on the "copy" option in the menu. A notification pops up to define the word and I tapped on that. Then, a new window pops up to show you the definition. Once I finished reading, I selected "Close" and went back to the article. Pretty elegant solution!
Seriously, this is one of the best free apps I've tried
I can see this app being very useful for those who read a lot online. I've only run into some issues where the Wordnet simple dictionary doesn't recognize certain words. In this case, you can download the Livio dictionary to assist and provide the definition. All of this can happen within the app itself so the next time Wordnet doesn't find the definition you can just swipe over to Livio.
Try Define today!