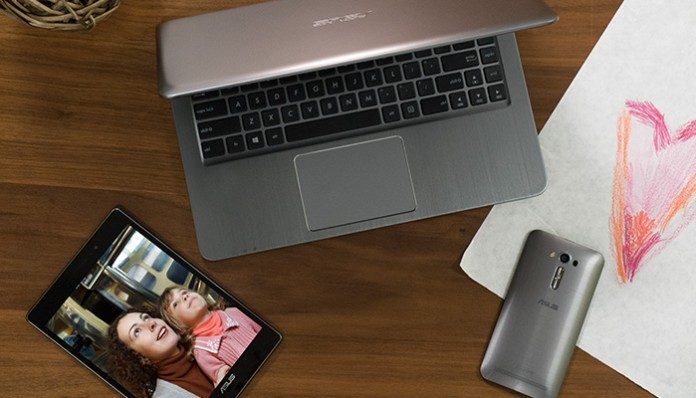 Mother's Day is coming up, and the last thing you want to give your mom is the same old gift you've been giving to her since forever: some flowers, a book of IOU coupons, or just a random gift card. Sometimes, the best gift to give a parent is something that makes their lives easier. Is your mother having issues getting Netflix to work just about anywhere? What about that 10 pound brick-of-a-notebook that she has to lug around just to check email and do Google Searches? If she uses Waze, is her current phone handling it well? We've got a handy buyer's guide for products that we've hand-picked from the ASUS eStore in both the USA and Canada to remedy all of your Mother's Day gift woes!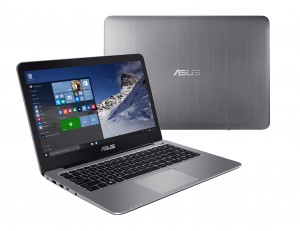 ASUS Vivobook E403SA (only available in the USA)
Your mom might think you're crazy when you tell her there is a laptop that's as light as a newborn puppy. The Vivobook E403SA can be a great addition to your mom's business and personal life, being a little over 3 lbs and having enough power (an Intel pentium quad-core N3700 processor with 4GB of DDR3 RAM to be exact) for either word processing, spreadsheets, or presentations, or for casual needs like watching movies in beautiful 1080p. The 9 hours of battery life also comes in handy with the Vivobook if she is nowhere near a power outlet. Mom can also say goodbye to those awkward meeting moments where her laptop's fan goes off in a blazing whirl. The E403SA is fanless, meaning that those annoying noises that erupt from her laptop are now completely nonexistent, making your mother's conferences or plane trips comfortable. Also, because of ASUS' IceCool Technology, she doesn't have to worry about her notebook overheating when using it for long periods of time.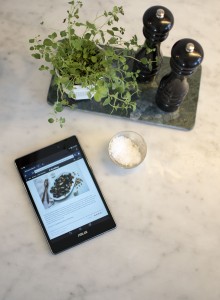 ASUS ZenPad 

Maybe your mom doesn't want to have to carry around a laptop, and that's understandable. Available in 7, 8 and 10-inch sizes, the ASUS ZenPad is a great alternative if your mother likes to read articles or books while in bed, on the porch, at the beach, or in the tub (not the best idea). Weighing less than 1lb, the ZenPad comes equipped with up to 64GB of storage for downloading music, movies, etc., and up to 4GB of memory for smoother processing. Plus, the tablet comes equipped with an anti-fingerprint coating which is wonderful for when she's scrolling or flipping through digital pages. And of course, what modern tablet wouldn't come equipped with a camera? The ZenPad contains two cameras: one rear-facing and one front-facing, so if you want to take pictures of the kids at the yearly family reunion, or keep in touch with them on Skype, you can!
Where to Buy in the USA
Where to Buy in Canada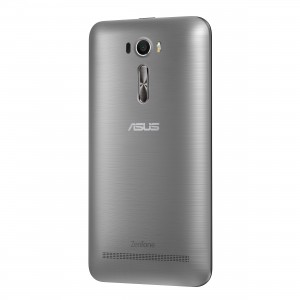 ASUS Zenfone 2
Does your mom own a smartphone? If she does, chances are she uses it for very basic functions: texting, calling, taking pictures, or looking up directions. Furthermore, your mom might have a smartphone that is possibly from 2007, back when smartphones were becoming a "thing." The Zenfone 2 is absolutely perfect for Mother's Day with its 5.5 inch HD display, so she can stream HBO GO on the, well, go. Does your mom like taking pictures with her digital camera but carrying it around is an inconvenience? Equipped with the Zenfone 2's 13 MP camera, your mom can have an easier, portable, and powerful alternative at her disposal. Additionally, if mom wants to bring her music on the go, the ZenFone 2 comes packed with 32GB of onboard eMMC storage. If that isn't enough, there is a microSD slot in the phone for you to add up to an additional 64GB of storage (or 128GB for the Deluxe and Laser models in the US).
Where to Buy in USA
Where To Buy in Canada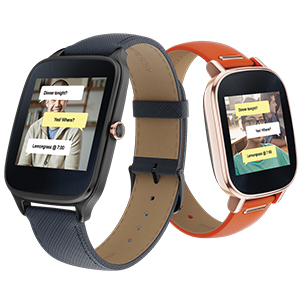 ASUS ZenWatch 2 (offer only available in Canada)
Like most moms, yours is probably always on the go. The stylish and simple-to-use ZenWatch 2 is the perfect companion for busy people like her; it'll let her check her schedule, answer calls, send emails by voice, get weather updates and much more — all without picking up her phone. Speaking of her phone, the ZenWatch 2 can help her find it if she's misplaces it or even let her know when she's leaving the house without it (which as I'm sure you've experienced, can be a stressful event!). If your mom is a health-conscious person, she'll love the ZenWatch 2's fitness features such as the built-in pedometer, workout coach and sleep tracker. Plus, she doesn't have to worry about sweat damage during a workout – the ZenWatch 2 can be submerged in up to 1 meter of water for 30 minutes, so she can even wear it when showering.

Where to Buy in the USA
Where to Buy in Canada
ASUS ZenBook UX305 Canada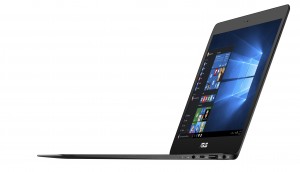 Give mom the laptop that is capable of doing so much more.  The UX 305CA is not only light as a feather, it's packed with an Intel Core M processor, a 512GB SSD and 8GB of RAM that makes programs like Photoshop smooth and flawless. Additionally, if she's working in a photo editor, the UX305CA comes equipped with full HD while utilizing a high-quality IPS display for vivid, breathtaking color. Similarly to the E403SA, say goodbye to fans and high heat, and hello to blissful silence in a temperate setting. The UX305CA's battery can last for a good 10 hours while being connected to Wi-Fi, meaning mom can take her laptop anywhere without having to worry about finding a power outlet.
Where to Buy in the USA
Where to Buy in Canada
So this Mother's Day, give your mother the gift of technology. Make her life easier with these Zen products so mom can have some peace of mind at home, at work, or wherever she goes!