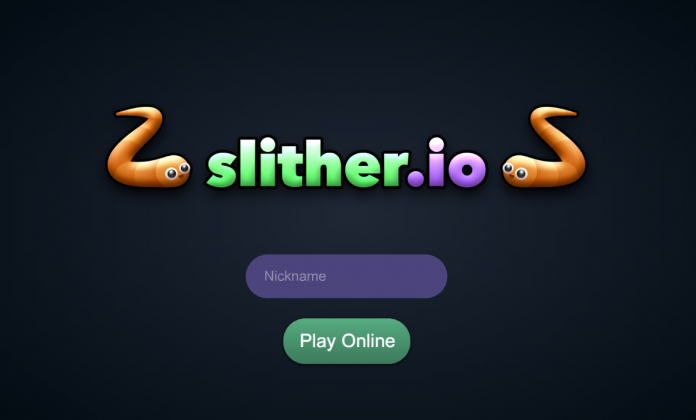 If you've ever played Agar.io, then Slither.io is no different. Instead of being a cell collecting other cells, you are a snake collecting orbs around a textiled map that are either scattered at random or left from the remains of other snakes. The object is simple: become the biggest snake you can be while avoiding the other snakes. The game was initially a browser-only title, but with the recent app release, it has taken the #1 in the "Top Free Games" section of the Play Store.
But how could a game so simple suddenly be all the craze? If you go onto YouTube and type in "Slither.io", not only will you find gameplay videos from channels like PewDiePie and Achievement Hunter, but you will also find guides and user playthroughs of the game. There is even a dedicated wiki for Slither.io, and a forum to discuss tips, tricks, cheats, and mods.
Why is this game so addicting though? Why is it successful? It's as simple as the game itself: it's mindless, it's perpetual, and the overall premise is pretty straightforward. You have two controls: move and boost. Slither.io takes less than five seconds to understand and, despite simplicity, provides you with minutes, even hours of gameplay. Also, because you can play it anywhere like at a bar, at home, or on a date (wouldn't recommend this, your date might get pretty angry), you end up putting a lot of time into it.
Right now, many gaming giants are turning to producing mobile games instead of console. For companies such as Square Enix and Nintendo, the cost of creating a mobile game is definitely cheaper than creating a AAA game. Especially for the current generation of gamers, many are constantly on the go and are less likely to sit down and play at home. I hear from my friends repeatedly, "It's not the question of if I want to play the game, it's the matter of when I'll be able to play." Since the industry is starting to see that mentality from both the casual and hardcore audiences, many publishers and studios are altering their approaches to game releases by adding mobile development. Nintendo just released "Miitomo" for iOS and Android almost two months ago, and it has already hit 10 million users as of April 28th. Entertainment conglomerate Disney has started to jump into the fray with games such as Disney Crossy and Disney Tsum Tsum. Candy Crush, a simple game of matching candies and destroying them in a set amount of turns, has over 500 million downloads according to Google Play.
The future of mobile gaming seems bright. With many casual PC and console favorites such as Minecraft and Terraria being ported to smartphones and tablets, you can expect to be immersed in a great generation of gaming, all from the palm of your hand.