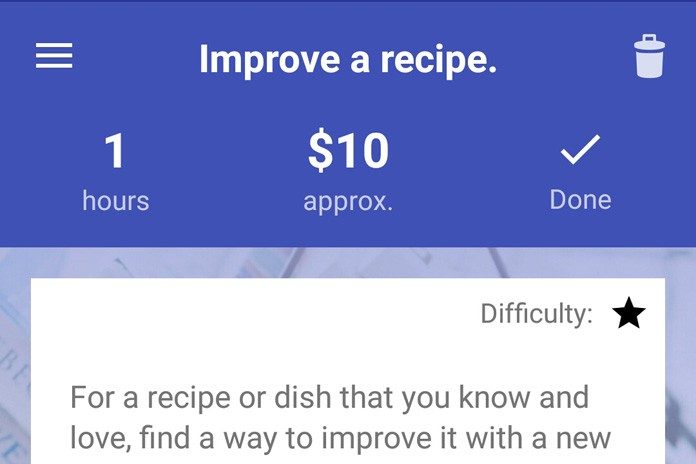 The daily grind and routine can be a haven for some. For others, they need some variety in their life and finding things to do is a real challenge. I love being able to wake up, work, go home, and chill out on the couch, but there are times when I want to try something new and add a bit more flavor to my life by learning and doing something different.
For those who need help finding activities to keep their brain stimulated, there's a gem of an app called Shuffle My Life. It randomizes tasks for you and gamifies it so that you can track your progress and earn achievements. According to the developer, you can "Transform your life through chance…with random tasks". It's amazingly simple and fun!
Design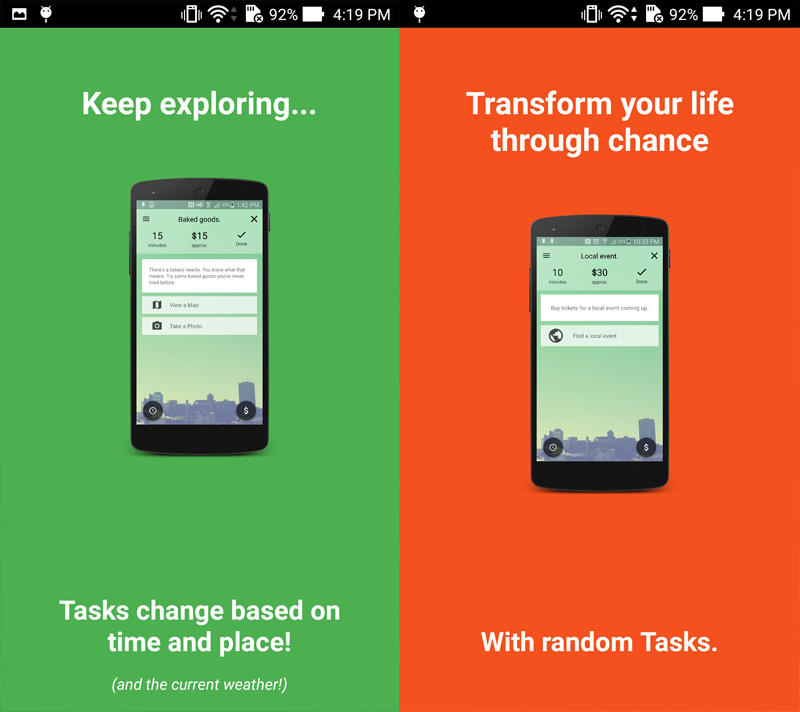 The app looks great and has a flat, minimal, and material design look which I love. Vibrant splashes of color fill the screen and it's a really nice experience that is intuitive.
How it works
Totally optional, but you can log into your Google Games account (trust me you'll want to do this) so you can show off your achievements and do activities with a friend. As soon as you go through the tutorial, you're presented with a random task. When you're done with a task, you tap the checkmark and a new task rotates into place. Alternatively, you can swipe left to bring up new tasks. Some tasks are free, others might cost you like "going out to a cafe to read the newspaper". Regardless, it's a chance for you to interact with society and do something different!
Here are some examples of the tasks that were given to me: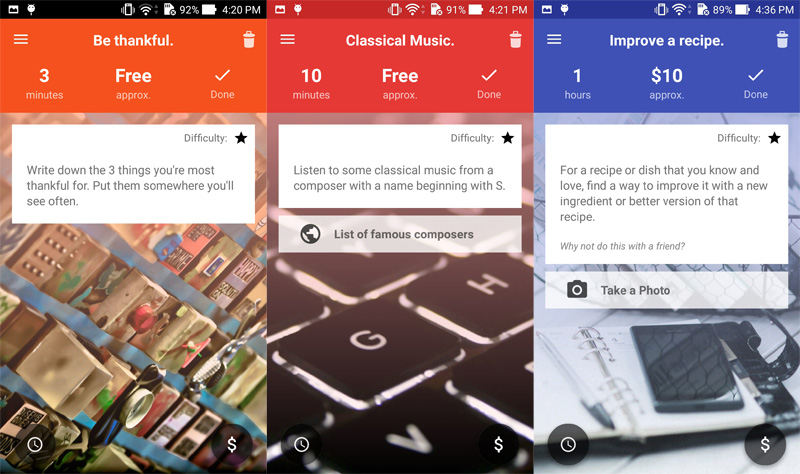 In the menu, you can enable or disable different categories of tasks. There is a paid, Pro-version of the app which is only $1.99 as well that allows you to invite friends to participate in your activities.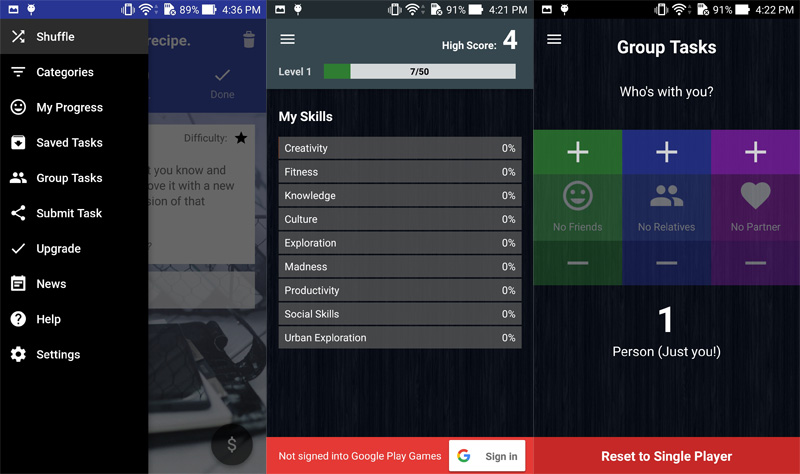 In this menu, you can also submit tasks for others and track your progress. I've yet to try many of these tasks, but it's gotten me pumped for 2016. One of my New Year's Resolutions was to be a bit more spontaneous so what better way to achieve that than by downloading this app!
Try Shuffle My Life today!