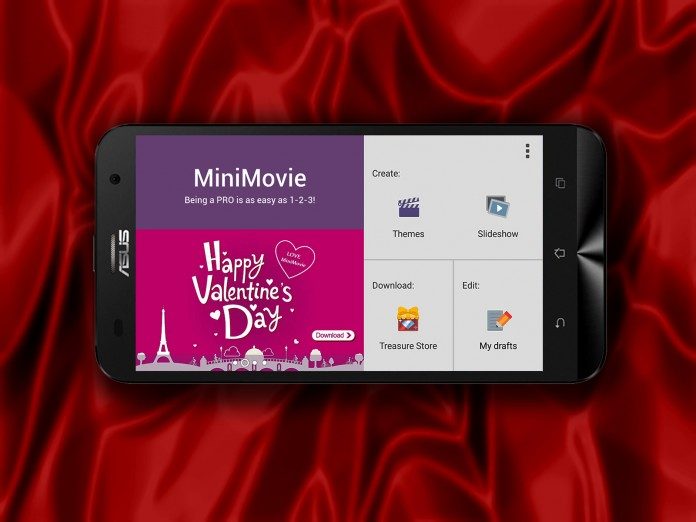 On Valentine's Day, the "normal" thing to do is send flowers or give chocolates. But if you really want that special someone to think you are going above and beyond, then do something with those memories stashed away in your phone. If you are anything like me, you have photos spanning the past few years of vacations, date nights, holidays, and then some. Every once in a while, they make it to social media, but the majority of the time they just stay in the photo folder and collect digital dust.
MiniMovie is the perfect solution for dusting off those cherished memories and making something personal from the heart to send to your loved ones. It can create the ideal Valentine's gift by allowing you to tell a story with a slideshow of your own photos. First select the photos to tell your story. Second pick a theme and music, then edit. Third, share with the ones you love. With Valentine's day right around the corner, the ASUS ZenUI team helped create a special theme focused on love but this app can be used year around with plenty of other fun themes.
MiniMovie is now available on Google Play:
If creating a moving story of your love is not your style, you could choose those one or two photos that sum up your love and send a personalized photo card using any of our love-themed templates in PhotoCollage
If MiniMovie and PhotoCollage aren't enough to get you in the mood for Valentine's Day, take it a step further and deck out the entire ZenUI with love-themed backgrounds, keyboards, and sticker packs.