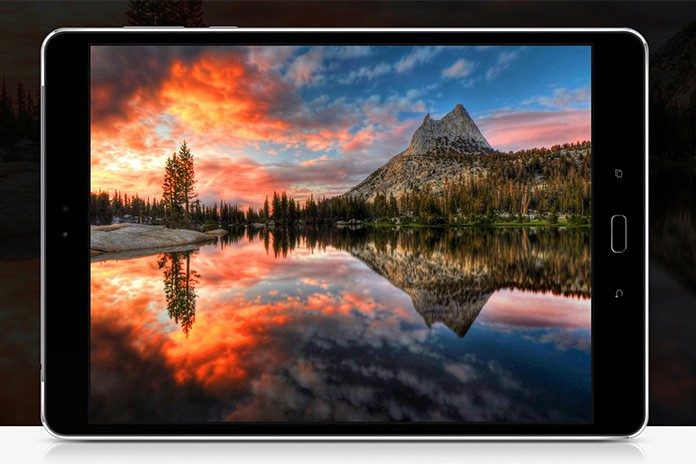 Android tablets seem like such simple things on the surface. They're minimalist computers built around screens that deliver digital doses of information, entertainment, and communication. Most follow the same basic formula, but subtle variations can have a meaningful impact on the user experience. Decoding these differences and putting them into context is the key to determining which tablet is best for your particular needs.
Our current ZenPad S generation spans five models, each with a unique mix of ingredients to suit different styles and requirements. There are also common threads running through the entire family, like our configurable ZenUI interface. The launcher is easy to customize, whether you're tweaking the home screen or selecting shortcuts for lock-screen gestures and system settings. It runs on top of Android 6.0 Marshmallow.
Another shared trait is expandable storage, which is available on all our new ZenPad tablets courtesy of a Micro SD slot. Compatible memory cards are incredibly tiny and extremely inexpensive, making it possible to add loads of storage without blowing your budget. You have the freedom to carry a massive media library and other essential files locally, without relying on the cloud.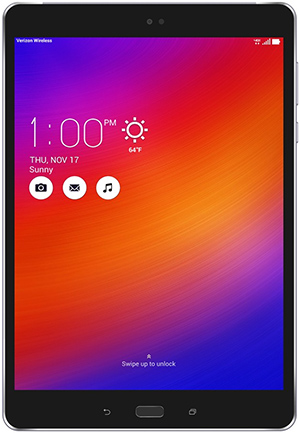 Our new ZenPads also share several important display characteristics, including 2K panels with narrow bezels that make the screens feel bigger than they actually are. IPS technology produces vibrant colors that retain their richness at wide viewing angles, a perfect combination for sharing the screen with others. If you want to tweak the picture, ZenUI includes an extra-vivid profile with saturated colors and a custom config with manual controls. There's also an adjustable blue light filter that protects your eyes and helps prevent late-night reading from disrupting your sleep.
Details are just as important as colors, and these ZenPads deliver with 2048×1536 display resolutions that boast 52% more pixels than 1080p. Visuals look sharper and more realistic, especially when flipping through high-quality photography. You don't need ultra-high-resolution content to notice the benefits, though. Even basic text is noticeably sharper and easier to read thanks to the extra pixels. The exact pixel density depends on the screen size, which is where things start to diverge.
Not-so-crazy eights
Screen size is a straightforward tradeoff. Going smaller makes the tablet lighter and more compact, improving portability and making it easier to hold for hours when you get engrossed in a good book or Netflix binge. But those benefits come at the expense of the square footage—or more appropriately the square inchage—available to apps and content.
Eight inches is the sweet spot if you want to carry your tablet constantly. The tablet can be small enough to stuff into larger purses and jacket pockets, but the screen still dwarfs what's available on smartphone and phablets.
ZenPad S 8
(Z580C)
ZenPad S 8
(Z580CA)
ZenPad Z8
(ZT581KL)
Display
8" IPS 320 PPI
2048x1536
8" IPS 320 PPI
2048x1536
7.9" IPS 324 PPI
2048x1536
Processor
Intel Atom Z3530
4 x Silvermont CPU
PowerVR G6430 GPU
Intel Atom Z3580
4 x Silvermont CPU
PowerVR G6430 GPU
Qualcomm Snapdragon 650
2 x Cortex A72 CPU
4 x Cortex A53 CPU
Adreno 510 GPU
Memory
2GB LPDDR3
4GB LPDDR3
2GB LPDDR3
Storage
32GB eMMC
Micro SD slot
64GB eMMC
Micro SD slot
16GB eMMC
Micro SD slot
Camera
5MP rear
2MP front
8MP rear
5MP front
8MP rear
2MP front
Ports
Micro-B USB
3.5-mm audio
Type-C USB
3.5-mm audio
Type-C USB
3.5-mm audio
Wireless
802.11n Wi-Fi
Bluetooth 4.0
802.11ac Wi-Fi
Bluetooth 4.0
Verizon 4G LTE
802.11ac Wi-Fi
Bluetooth 4.1
Battery
15.2Wh
4000mAh
15.2Wh
4000mAh
18Wh
4680mAh
Dimensions
8" x 5.3" x 0.27"
203 x 134 x 6.9 mm
8" x 5.3" x 0.26"
203 x 134 x 6.6 mm
8.1" x 5.4" x 0.3"
205 x 136 x 7.6 mm
Weight
0.69 lbs
313 g
0.65 lbs
298 g
0.68 lbs
310 g
MSRP
$199 USD
$279 CAD
$299 USD
$439 CAD
$99.99 USD (2-year)
$249.99 USD (Retail)
Availability
ASUS Store
Amazon.com
Amazon.ca
Newegg.com
Newegg.ca
B & H
NCIX
ASUS Store
Amazon.com
Amazon.ca
Newegg.com
Newegg.ca
B & H
NCIX
London Drugs
Best Buy CA
Verizon
Love me two times, ZenPad S 8
Two 8″ tablets share the ZenPad S 8 name. The Z580C breaks the ice at an affordable $199 in the USA and $279 in Canada, while the Z580CA upgrades almost everything for $299 USD and $439 north of the border. The best fit depends on your priorities.
Hitting lower price points requires some sacrifices, so the trick is making small concessions that don't compromise the user experience. Despite its low asking price, the Z580C still features a quad-core Intel Atom processor with solid overall performance. The chip's integrated PowerVR GPU has enough horsepower for gaming, plus decode acceleration for video, ensuring that all your bases are covered.
That theme carries across the spec sheet. You get 2GB of RAM, which is ample for normal multitasking, and 32GB of storage, which is enough for plenty of apps and games. Add all the trappings of a typical tablet—and the S-class ZenPad family—and the value proposition becomes clear.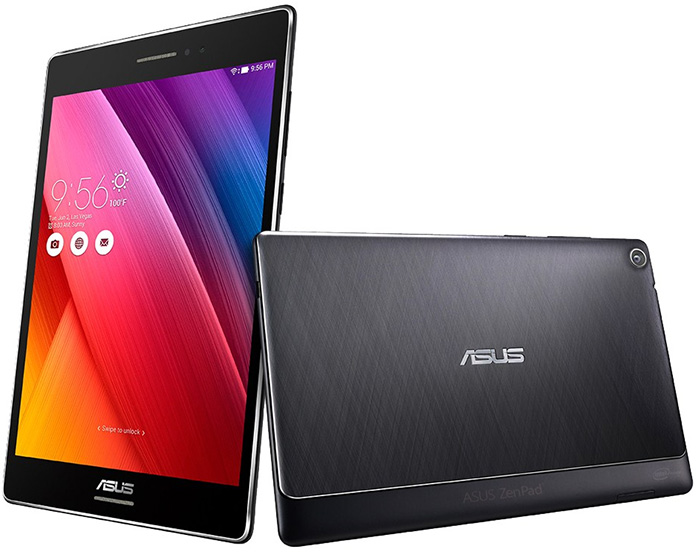 Power users with loftier aspirations should consider stepping up to the Z580CA. While this version shares the same Atom architecture as its sibling, the CPU cores run at significantly higher clock speeds. Performance is much better as a result. You get also double the memory and storage, enabling smoother multitasking and providing more room for larger games and local content.
Improved performance even carries over to the Wi-Fi. Instead of mirroring the Z580C's 802.11n connectivity, the Z580CA supports the faster 802.11ac standard. The front and rear cameras have more megapixels, bringing extra detail too all your pictures, but my favorite upgrade is the Type-C USB port. The reversible port takes the guesswork out of connecting the charger and other devices, nicely eliminating the annoying fumbling often required with older USB ports.
Stay connected with the ZenPad Z8
Smaller tablets are great when you're on the go, but it can be frustrating to rely on Wi-Fi for Internet access. The ZenPad Z8 keeps you in the loop via Verizon's 4G LTE network. Cellular data connectivity makes the table a much more versatile mobile companion, and you still get 802.11ac Wi-Fi for local networks.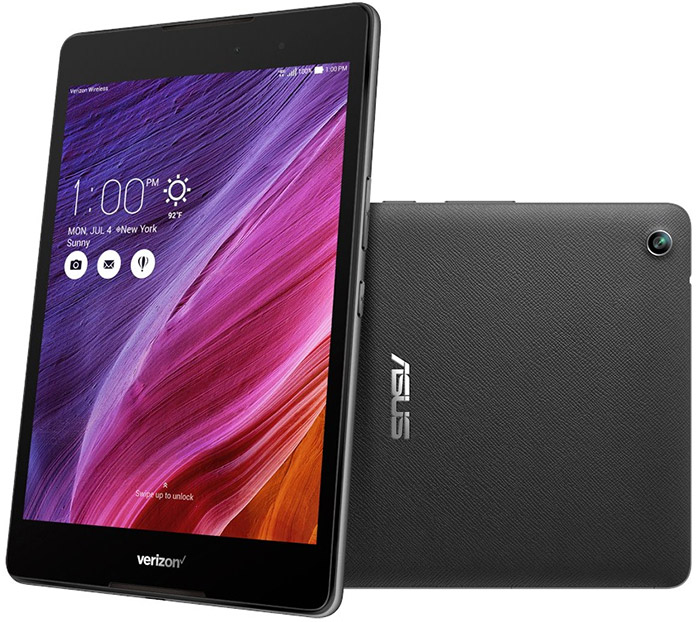 There's more to differentiate the ZenPad Z8 than its LTE connectivity. The tablet is powered by a Qualcomm Snapdragon 650 processor with two high-power Cortex A75 CPU cores and four low-power A53s. The hexa-core design strikes a good balance between performance and power efficiency, and it's paired with Adreno 510 graphics to satisfy your gaming needs.
2GB of RAM and 16GB of storage covers the basics, especially if most of your content is streamed. You can always add a Micro SD card with loads of extra storage at minimal additional cost. The reversible Type-C connector guarantees you'll never connect the charger the wrong way around.
If you sign up for a two-year contract, the ZenPad Z8 can be had for only $99.99. Forgoing the contract adds $150 to the asking price.
Go big on the road and at home
10" territory is the next step up, with the obvious benefit of a bigger screen for all your apps and content. The tablet's footprint is larger as a result, and there's a modest weight penalty attached, but the chassis thickness is virtually the same as 8″ designs, and the 2K resolution still delivers a high PPI. This size is ideal for around the house and for longer trips, where you're already packing a decent-sized bag.
Our new ZenPad family has spawned two 10-inchers. Both have sleek metal chassis with the convenience of Type-C USB built in, but they differ in several important areas.
ZenPad 3S 10
(Z500M)
ZenPad Z10
(ZT500KL)
Display
9.7" IPS 264 PPI
2048x1536
9.7" IPS 264 PPI
2048x1536
Processor
MediaTek 8176 Turbo
2 x Cortex A72 CPU
4 x Cortex A53 CPU
PowerVR GX6250 GPU
Qualcomm Snapdragon 650
2 x Cortex A72 CPU
4 x Cortex A53 CPU
Adreno 510 GPU
Memory
4GB LPDDR3
3GB LPDDR3
Storage
64GB eMMC
Micro SD slot
32GB eMMC
Micro SD slot
Camera
8MP rear
5MP front
8MP rear
5MP front
Ports
Type-C USB
3.5-mm audio
Type-C USB
3.5-mm audio
Wireless
802.11ac Wi-Fi
Bluetooth 4.2
Verizon 4G LTE
802.11ac Wi-Fi
Bluetooth 4.1
Battery
22Wh
5900mAh
22Wh
7800mAh
Dimensions
9.5" x 6.4" x 0.28"
240 x 164 x 7.2 mm
9.5" x 6.5" x 0.27"
242 x 164 x 6.9 mm
Weight
0.95 lbs
431 g
1.08 lbs
490 g
MSRP
$299 USD
$229.99 USD (2-year)
$329.99 USD (Retail)
Availability
ASUS Store
Amazon.com
Newegg.com
B & H
Verizon
Biometric bliss with the ZenPad 3S 10
The bidding starts at $299 with the ZenPad 3S 10, which offers the hallmarks of high-end tablets without the usual sticker shock. You get all the usual goodies, including dual cameras, Bluetooth, and 802.11ac Wi-Fi. As an added bonus, the ZenPad 3S 10 also features an integrated fingerprint reader that vastly simplifies secure authentication. The sensor reads up to five fingers at any angle, and it works much faster than tracing a pattern or entering a PIN. It's so effective that unlocking the old-fashioned way feels like a chore.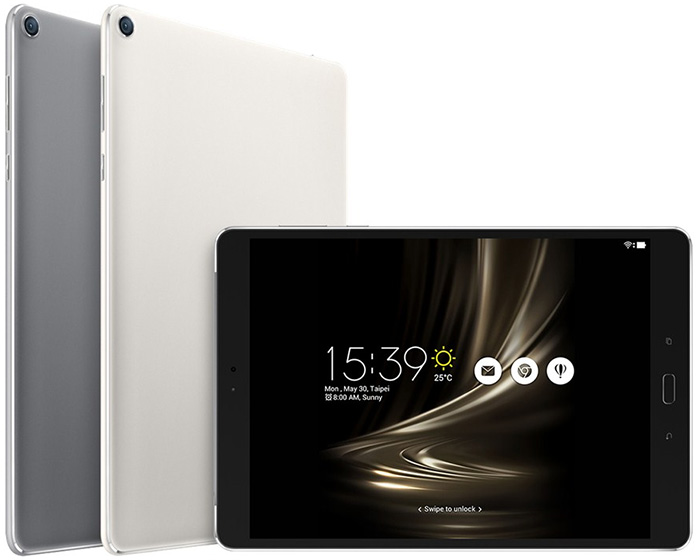 Under the hood, the tablet is powered by hexa-core MediaTek processor with a similar configuration to the Snapdragon 650. The chip has the same 2+4 CPU arrangement, but with higher clock speeds and faster performance. It's paired with a multitasking-friendly 4GB of RAM and a generous 64GB of internal flash storage.
Add it all up, and the ZenPad 3S 10 delivers excellent all-around value compared to other premium Android tablets. It's not the only option, either.
More LTE on the ZenPad Z10
For maximum connectivity, the ZenPad Z10 combines 802.11ac Wi-Fi with Verizon 4G LTE cellular data. This wireless duo ensures fast access whether you're sitting at home or roaming the city.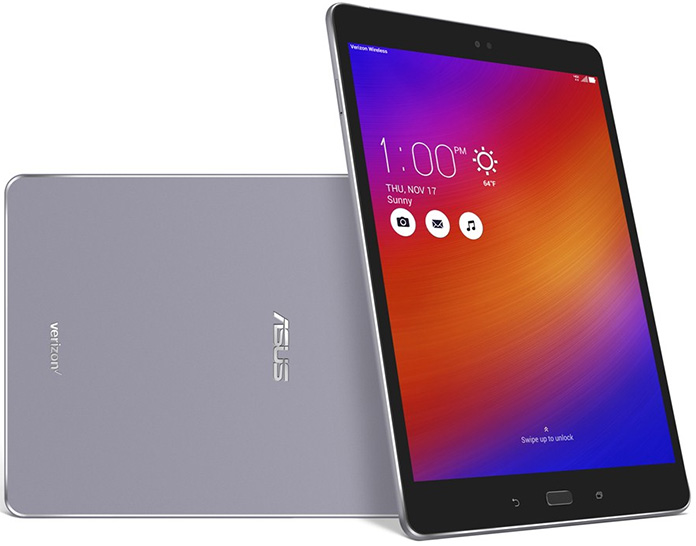 Like the smaller ZenPad Z8, the Z10 is powered by a hexa-core Snapdragon 650 processor that delivers good all-around performance. The chip is paired with 3GB of RAM and 32GB of internal flash, giving you 50% more memory and double the storage of the Z8. Larger tablets are better for productivity and entertainment, so it's nice to have the additional memory and storage.
The ZenPad Z10's metal body is noticeably nicer than the plastic frame surrounding the Z8. It's similar to the shell surrounding the ZenPad 3S 10 but lacks that tablet's fingerprint reader, so you have to choose between cellular data and biometric authentication.
Available exclusively from Verizon, the ZenPad Z10 rings in at $229.99 on a two-year contract and at $329.99 contract-free.