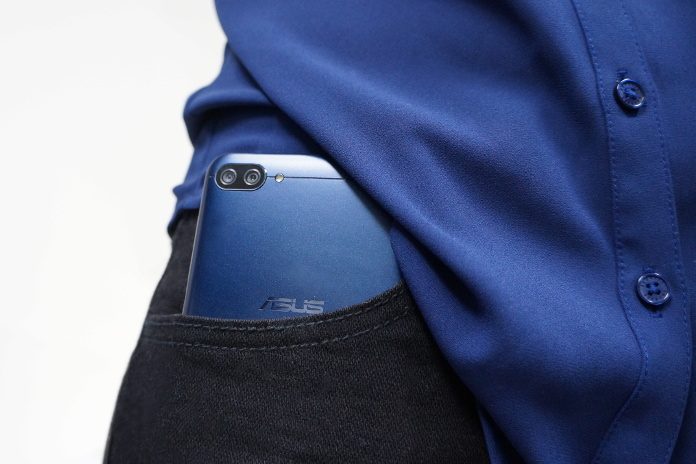 Five years ago, there weren't a ton of options for great smartphones outside of the high-end. Flagships were the best money could buy, and they were pretty much the only phones that checked all the boxes for must-have features. If you wanted a beautiful screen, a great camera (great for 2012, at least), decent battery life, and enough storage for all your photos, apps, and music, you had to spend five hundred bucks or more. If you didn't want to spend that kind of money, your options were limited to older devices with waning support and aging hardware, or phones built from the cheapest parts with no consideration for future updates and more demanding apps.
Those days are gone, though. As flagships have evolved to include octa-core processors, upwards of 6GB of RAM, and cameras with DSLR controls, the expectation for entry-level phones has moved way beyond just meeting the minimum requirements for Android at the lowest price possible. A great screen, awesome battery life, and solid build quality are pretty easy to find, but a lot of the fancy extras, like fingerprint readers and dual cameras, are still mostly reserved for the folks who can afford them. These are essential features, and we've included them across the full ZenFone 4 family regardless of price point, from the high-end ZenFone 4 Pro to the mid-range ZenFone 4 and the entry-level ZenFone 4 Max. With the Max, we built an affordable phone that doesn't sacrifice the modern conveniences that drive people to higher price points. And because phones aren't a one size fits all affair, we built two different versions to cater to a broader range of preferences.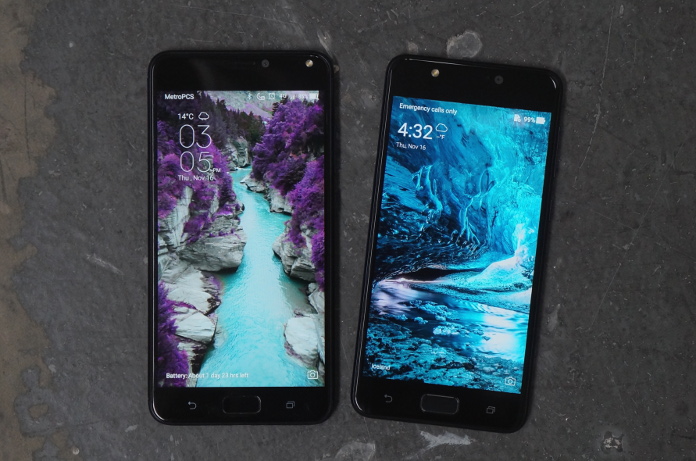 Double trouble
The $169 USD ZenFone 4 Max 5.2" is based on a Snapdragon 425 SoC and 2GB of RAM, while the slightly beefier ZenFone 4 Max 5.5" is priced at $199 and packs a Snapdragon 430 alongside 3GB of RAM. The Snapdragon 430 has eight cores to the Snapdragon 425's four, but both SoCs feature the same A53 cores clocked up to 1.4GHz. The 430 just has twice as many. With more cores and more RAM, the 5.5" Max runs a little smoother than the 5.2", especially when you've got tons of apps going at the same time. However, four cores and 2GB is still enough if your everyday apps aren't that demanding or you just stick to a couple of favorites. I didn't notice a huge difference in performance between the two during day-to-day, even in more demanding apps like Real Racing. Load times were a bit longer on the 5.2" model, but outside of that, performance was comparable.
The smaller ZenFone 4 Max features 16GB of storage, while the 5.5" has a more generous 32GB. But unlike with a lot of smartphones, storage is not limited to whatever you choose at checkout. A microSD slot on the side allows you to augment the internal storage by adding up to 256GB more. A 32GB microSD card goes for about ten bucks on Amazon, so boosting your capacity isn't difficult or expensive if you want to keep a lot of pictures and videos on your phone.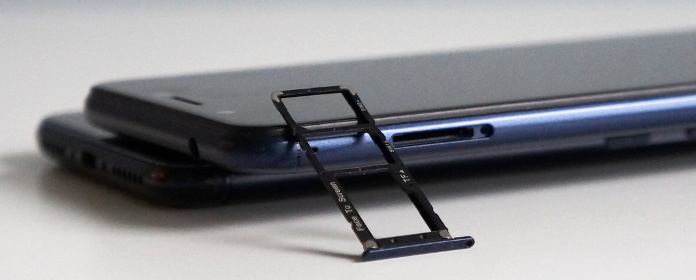 Backing up to the cloud is never a bad idea, but storing files locally keeps them accessible at all times. You don't have to rely on cell service or ask for the WiFi password to pull up that video from the Labor Day weekend if it's still stored on your phone. And while unlimited data plans eliminate one major issue with streaming music and video, you'll find yourself out of luck if you suddenly find yourself without service. Long haul flights and subway commutes can be planned for ahead of time, but those random black holes for cell service in your friend's house or in the waiting room at your doctor's office are harder to anticipate.
Spot the difference
These are not identical twins, but unless you're holding one of each in your hands, you'll have a hard time telling them apart. I spent some time with the 5.5" Max acting as my personal phone and the 5.2" version as my work phone. Unless they were sitting on top of one another on my desk, I had to double check my guess as to which was which by verifying with my lock screen cheat sheet (pet for personal, waterfall for work). Even still, I left the house with the wrong phone more than once. They're very similar for two phones that aren't even the same size.
Lots of today's smartphones are pushing close to 6" in size, but the smaller ZenFone 4 Max packs a 5.2" HD display and fits comfortably in one hand. The second model has a slightly larger 5.5" screen with a little more real estate for videos and games, but despite the disparity in size, narrow side bezels keep both devices to a manageable size.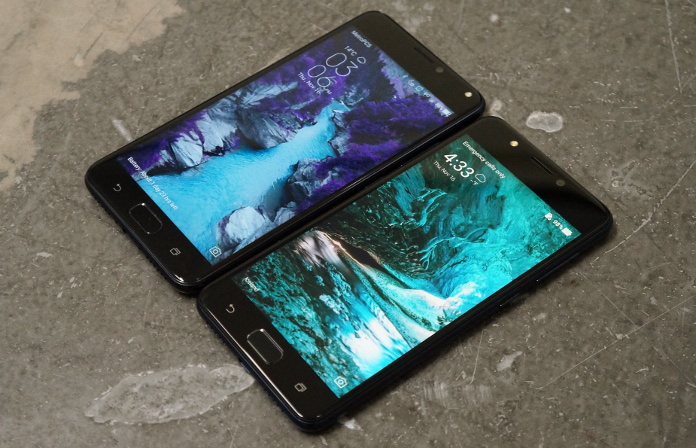 More noticeable than the difference in physical dimensions is their respective weights. The bigger ZenFone 4 Max 5.5" is 181g and extremely solidly built, with none of the telltale creakiness that's often indicative of entry-level devices. With its smooth, matte finish and rounded edges, it feels very well balanced as it rests reassuringly in the palm of your hand. It's not slippery, and it has enough heft to eliminate any anxiety that the phone will fly out of your hand as you fish it out of your pocket or purse. The 5.2" version has similarly solid construction but weighs in at a much lighter 156g. It's one of the lightest phones in our ZenFone 4 family, second only to the glass-and-aluminum ZenFone 4. The size and weight give it that 'just right' Goldilocks feeling when you're stuffing it into small pockets.
We haven't skimped on the finishing touches to keep the price down, either. With Deepsea Black styling reminiscent of premium ZenBook laptops and concentric circles etched into the power and volume buttons, the ZenFone 4 Max looks right at home next to higher-end phones like the ZenFone 3 Zoom and Champagne Gold Deluxe. The SIM tray has space for two nano SIMs in addition to microSD, so you don't have to sacrifice additional storage when you're traveling. You can just throw in a second SIM right alongside the microSD and toggle back and forth between your SIMs via the settings menu. It's obviously handy for international travel, but also for consolidating the number of devices you carry around every day. There's also a fingerprint sensor for convenient security. It's responsive, unlocking in an instant, and can be backed by either pin or pattern unlock for when you're wearing gloves.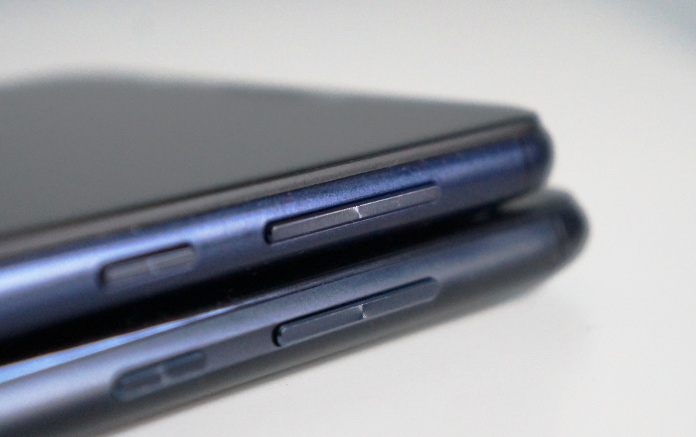 Going the distance
Most of us have accepted that a nightly charging ritual is not a bad tradeoff for a device capable of covering our communication, browsing, photography, navigation, and entertainment needs, but the ZenFone 4 Max is nothing short of liberating. Like the ZenFone 3 Zoom, the ZenFone 4 Max 5.5" has a 5000mAh battery. That's a huge step up from the 3300-3500mAh batteries inside most smartphones, even high-end ones. Apple's iPhone 8 has to get by on just 1821mAh, for example. With the Max 5.5″, I regularly stretched battery life to three or four days, even with streaming, downloads, and day-to-day navigation. Its little brother has a slightly smaller 4100mAh battery but lasts almost as long thanks to the smaller screen.
I was initially distrustful of the 'time remaining' status in the bottom left corner of the lock screen. At 75% charge, the Max told me I was good to go for another two days, which was so far beyond what I was used to, it seemed like total fantasy. But by end of week two, I was a believer, curling up in bed with 37% remaining and absolutely no urge to tether my nighttime Reddit session to the wall. A regular day for me is a steady stream of Instagram, Reddit, and Google Maps, along with email, various messaging apps, and my regular rotation of news sites. If I'm out and about, I'll stream all of my music, too. On heavy days, my battery usually hits 30% by dinnertime, and I call it a good day if I can plug in with 20% remaining. With the ZenFone 4 Max, I was charging up on a Tuesday night and not plugging in again until it was time for bed on Friday. For someone resigned to packing a charger anytime I need GPS for more than an hour, knowing that my phone will make it close to three days on a single charge is a blessing.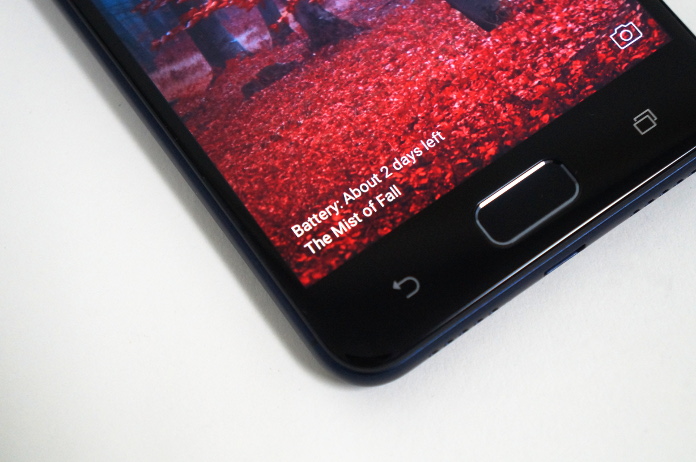 The ultimate test was a 21-hour day during a recent trip to California. I woke up at three in the morning to catch my flight and was able to summon a Lyft, download four albums from Google Play Music, make a few international calls, and listen to music for the duration of the flight without putting any kind of meaningful dent in the battery. Even after a day of navigating the Bay Area in a rental car and a few marathon texting sessions with my sister and husband, I fell into bed well after midnight without even considering digging my charger out of my suitcase.
Snap happy
Every phone in the ZenFone 4 line, from the premium ZenFone 4 Pro to the entry-level ZenFone 4 Max, features dual cameras, and we're not talking about one camera in the front and one in the back. The Max does have a front-facing camera for selfies, but around back is a dual-camera setup rarely seen outside of high-end devices. The primary camera sports a 13MP sensor with a 25-mm lens and an 80° field of view. It's complemented by a 5MP camera with a wider 120° FOV designed to capture expansive landscape shots and group photos, where you typically struggle to fit everyone in.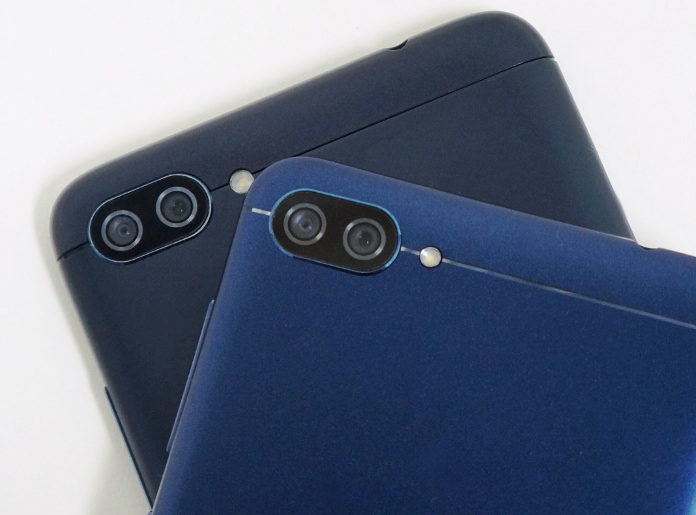 Additional cameras that serve specific scenarios or scenes are only helpful if they're easy to access. I assumed I'd forget the Max's second camera was even there, nevermind overcome my laziness and use it; I've survived without a wide-angle lens for this long, after all. However, flipping between the two cameras couldn't be easier thanks to an on-screen shortcut that allows you to toggle back and forth with no lag. Because I wasn't losing time digging through menus or waiting for the phone to switch cameras, I ended up taking more wide-angle shots than I thought I would. I took plenty of landscape shots, sure, but the wide angle lens was super handy for lots of other situations where I would have otherwise taken multiple photos. When I was moving house and couldn't quite remember what any of the new rooms looked like, I was pulling up photos of the basement to remind myself how many outlets there were or using portrait shots to figure out which rooms needed new light fixtures.
While a lot of people associate more affordable phones with blurry photos and blown out colours, the ZenFone 4 Max doesn't suffer from either. Colors are vivid without looking blown out or cartoonish, and a steady hand will get some pretty amazing macro shots (arachnophobes, look away, there is a spider in the gallery below).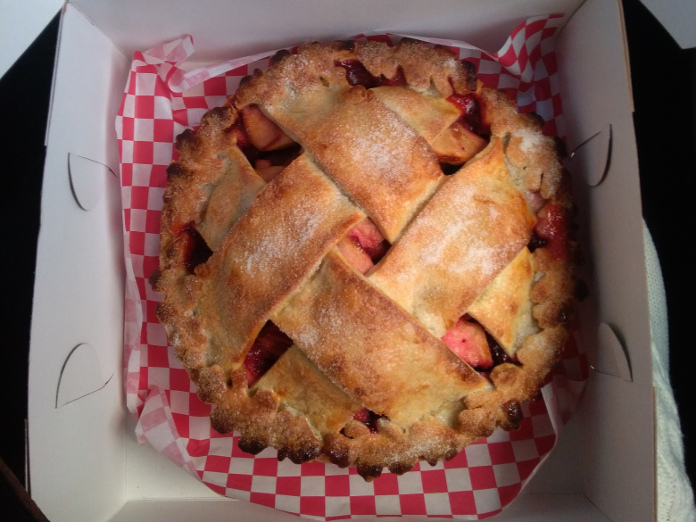 br>
Seven shooting modes are on hand to help you capture the best photos possible, including a Beautification mode for retouching portraits and selfies, and Super Resolution, which captures more details by merging multiple photos to form one high resolution image. A full manual option called Pro mode gives complete control of ISO, white balance, shutter speed, and exposure value. You can find a complete guide for Pro mode in our ZenFone 3 Zoom camera guide.
Model number
ZC520KL
ZC554KL
Processor
Qualcomm Snapdragon 425 SoC
4 x ARM Cortex-A53
Adreno 308 GPU
Qualcomm Snapdragon 430 SoC
8 x ARM Cortex-A53 CPU
Adreno 505
Memory
2GB
3GB
Display
5.2" 1280x720
5.5" 1280x720
Storage
16GB + microSD slot up to 256GB
32GB + microSD slot up to 256GB
Primary camera
13MP Omnivision 13855 sensor
f/2.0 aperture
25-mm focal length
80° field of view
Wide angle camera
5MP Omnivision 5675 sensor
f/2.2 aperture
12-mm focal length
120° field of view
Front camera

8MP Omnivision 8856
f/2.2 aperture
24-mm focal length
85° field of view

Battery
4100mAh non-removable
5000mAh non-removable
Connectivity
Bluetooth 4.1
2 x Nano SIM (3G/4G + 3G)
802.11 b/g/n WiFi
Micro USB
3.5-mm audio
Operating system
Android N with ZenUI 4.0
Android N with ZenUI 3.75
Weight
156g
181g
Price
$169 USD
$219 CAD
$199 USD
$299 CAD
Availability (USA)
ASUS Store
Amazon
Newegg
B&H

ASUS Store
Amazon
Newegg
B&H
Best Buy
Abt
Availability (Canada)
Amazon Canada
Best Buy Canada
Memory Express
Newegg Canada
Amazon Canada
Best Buy Canada
Staples Canada
Canada Computers
Memory Express
Newegg Canada
Budget in price only
The ZenFone 4 Max is proof that choosing a value-orientated smartphone doesn't have to mean settling for bare-minimum hardware running a version of Android no one else has used in a year. For $169 USD or $229 CAD for the ZenFone 4 Max 5.2", you get the newest features dominating today's most expensive smartphones for a fraction of the price. That makes the Max an ideal candidate for anyone considering their first smartphone, especially if larger phablet-like devices are a turn off.  But this isn't a phone built just for the beginners or budget-conscious. Spend a little more on the ZenFone 4 Max 5.5", priced at $199 USD or $299 CAD, and you get double the cores for smoother multitasking, a bigger screen for playing games and watching videos, and a battery that's capable of keeping up with even the most demanding users. With thoughtful extras like the microSD slot, dual-SIM support, and battery life reminiscent of a feature phone, either ZenFone 4 Max is the perfect companion for folks looking to consolidate their work and personal phones with a single device. Check out the table above for retailers selling the ZenFone 4 Max in your region.