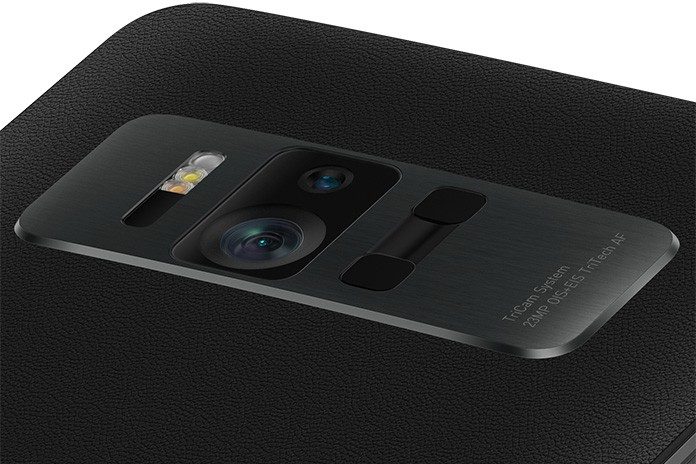 After the past year, many could use a break from reality. Our new ZenFone AR handset makes that possible on two fronts. Google's Tango technology brings virtual objects into the real world and changes how you interact with your surroundings, while Daydream compatibility lets you escape to alternate worlds completely divorced from your own. The ZenFone AR is the world's first smartphone capable of powering both augmented and virtual reality.
Augment your reality…
Otherwise known as AR, augmented reality enhances real life with virtual wizardry. Among other things, it lets apps recognize places and things to provide contextual information, bring virtual objects like furniture into your surroundings to see if they fit in a room, and model clothing on augmented avatars to show how it looks on different body types. Blurring the line between virtual and physical space enables all sorts of interesting possibilities, from visualizing data in new ways to playing games with virtual characters.
An accurate map of your surroundings is required for AR to work its magic. To create this, the ZenFone AR gathers data with a TriCam system and uses computer vision software to make sense of the data. The 23MP rear camera captures fantastic images and videos in a variety of settings, but it's limited to two dimensions, so we added an IR projector and depth-sensing camera to measure distances. There's also a separate motion-tracking camera to keep tabs on the handset's position and orientation as it moves through the world.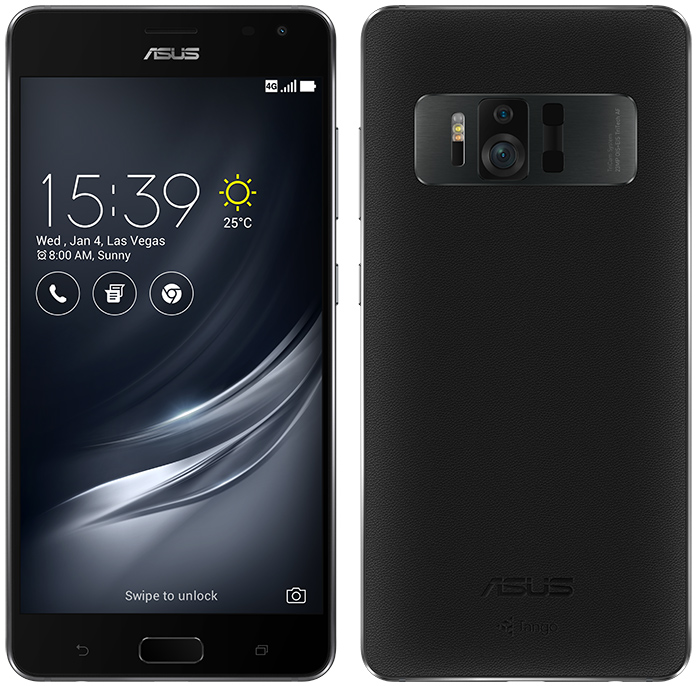 Or replace it entirely
Virtual reality, or VR, offers a completely different experience. Instead of merging digital and physical worlds, it replaces reality with something else entirely. You can explore new places without leaving your couch and experience things that simply aren't possible in the real world. VR has phenomenal potential for games and entertainment, and there are interesting implications for business-oriented applications in fields like architecture, design, real-estate, and simulation, just to name a few.
While AR needs to gather information about the world around you, VR needs to put virtual worlds in front of your eyes. The display is one of the most important components, so we've gone all-out with a 5.7" Super AMOLED panel that paints vivid imagery with deep blacks and vibrant colors. Full coverage of the NTSC color gamut gives the display enough range to simulate all the shades of real life, while the high WQHD 1440×2560 resolution fills scenes with detail. The resulting 515-PPI pixel density minimizes the screen-door effect when the display is sitting right in front of your face in a Daydream viewer.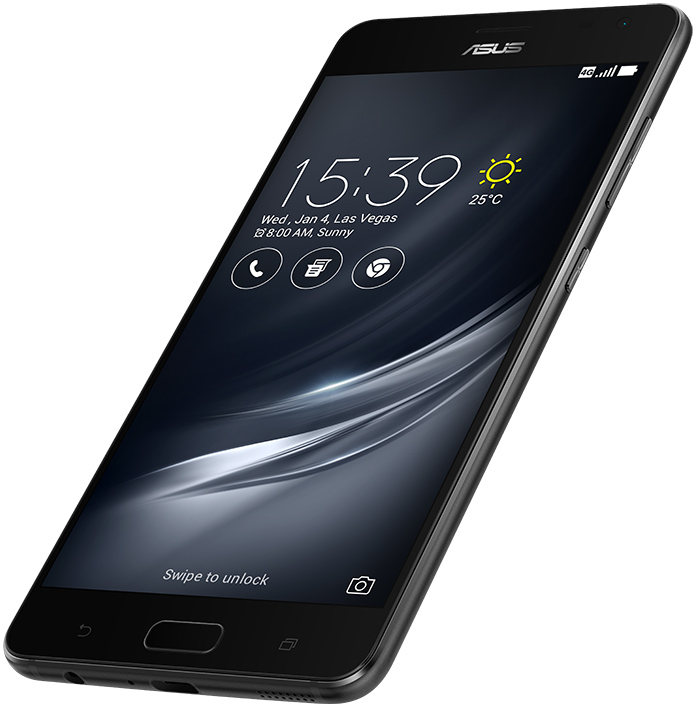 The display's fast response time and low persistence prevent blurring in animation and movement. This visual fluidity is essential to maintaining your sense of presence in virtual reality, and the processor also plays a critical role. Qualcomm's Snapdragon 821 SoC gives the ZenFone AR plenty of CPU power along with a potent Adreno 530 GPU.
The Snapdragon chip is not only ready for VR, but also tuned for Tango. Augmented and virtual reality both put significant demands on the processor, so we added vapor-chamber cooling that efficiently distributes heat across the chassis. The last thing you want is an overheating smartphone strapped to your face.
Fully equipped for the future
Despite packing upgraded hardware for AR and VR, the chassis is just 8.95 mm thick and 185 grams. It's built on a metal frame that nicely accents the textured leather back. We didn't skimp on the extra perks you'd expect from a modern ZenFone, either. You get all the bells and whistles: dual SIM slots to combine work and personal lines on the same device, a reversible Type-C connector that always plugs in the right way, the effortless security of a fingerprint reader, and expandable storage via Micro SD.

Augmented and virtual reality applications are still coming into their own, but the future looks promising. We're on the cusp of a revolution—or two of them, really—and the ZenFone AR is ready to take part in both. It will be available in Q2 in North America. Consult your local ASUS representative for availability details in other regions.