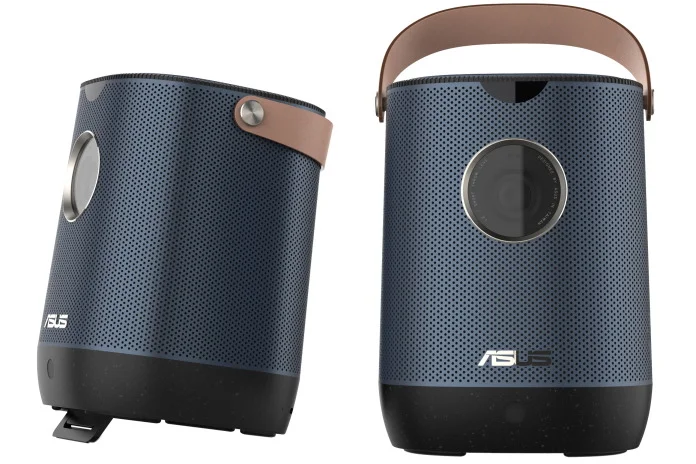 Our lineup of portable projectors makes it easy to enjoy your favorite media wherever, whenever. The ASUS ZenBeam L2, a CES Innovation Award honoree at CES 2023, dials up the fun to new levels. Whether you're hosting a backyard movie night or watching your kids' favorite YouTube videos on the wall of their bedroom, the versatile ZenBeam L2 will give you a bright, detailed image that's easy to set up in any scenario.
Captivating entertainment
The ZenBeam L2 is small enough to travel anywhere, yet it offers everything you need for immersive entertainment inside its compact profile. With an output level that can reach up to 960 LED lumens of brightness, it can project a clear image even in rooms that aren't entirely blocked off from natural light. Enjoy detailed, crisp images with its Full HD native resolution, and seamless compatibility with 4K HDR content.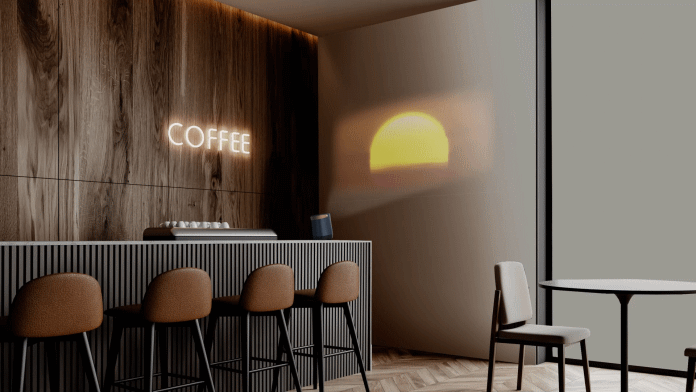 Other projectors might require you to fuss with device placement and a variety of settings to get an in-focus image, perfectly aligned image. The ZenBeam L2 takes care of all that for you through a fast and automatic 3-second process. Its built-in focus sensor measures the distance between the projector and the screen, and then it adjusts the focus automatically. Then, it corrects as necessary if the projector is positioned off-center, applying geometric and four-corner corrections with horizontal and vertical keystone adjustments. Even if you need to have the projector positioned off-center, you can still enjoy your media without distracting trapezoidal distortions.
A finely tuned speaker system complements the ZenBeam L2's immersive visuals with rich audio tuned by the experts at Harman / Kardon. Capable of producing 10W of sound in four tailored modes—movie, gaming, music, and outdoor—this system is ready to draw in your friends and family. If you're just in the mood for some tunes, connect your smartphone over Bluetooth and use the ZenBeam L2 as a portable speaker. Should you prefer some privacy, connect your favorite headset to the projector's 3.5mm audio jack.
Elegant design
Unlike a living room TV, the ZenBeam L2 is ready to travel at a moment's notice. With its short-throw lens, it can project a 40" image from a distance of only 1 meter. Even in smaller rooms or tighter spaces that wouldn't ordinarily accommodate a projector, you can have great entertainment experiences with the ZenBeam L2. Give it more room, and it'll give you a lot more. It only needs 3 meters to display a 120" image.
With such versatility at your command, you'll be able to take the ZenBeam L2 just about anywhere—so we gave it an elegant design that'll never be out of place. Its sturdy leather carrying handle offers an understated touch of luxury. Subdued blue and charcoal finishes lend the device an air of professionalism that'll fit right in with the tech you use for work and the modern décor of your home.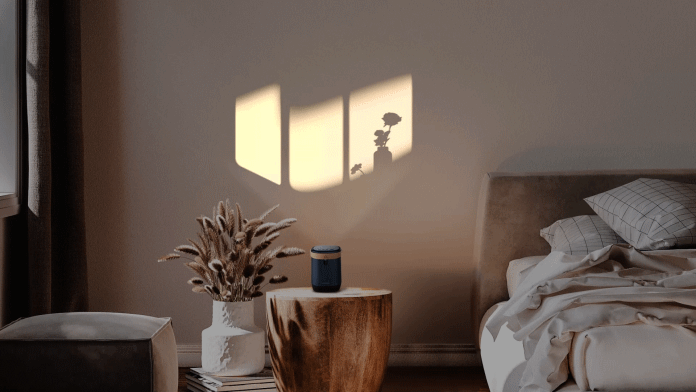 The ZenBeam L2 can even spruce up the look of any room with its integrated light wall functionality. 26 different built-in content options let you turn any wall into a virtual window. This allows you to make any room feel cozier with natural-looking light and fun designs.
Easy connectivity
The ZenBeam L2's broad connectivity options make it easy to project content from a wide variety of devices. Built-in support for Chromecast lets you use your smartphone or tablet to wirelessly control the content on display. You'll also find a bundled TV box that puts you in charge of the show with Android TV. After a brief and easy setup, you'll be able to quickly pull up your favorite content from Netflix, Disney+, Amazon Prime Video, and more using the included remote control. For convenience on the go, the TV box fits neatly right inside the Zenbeam L2.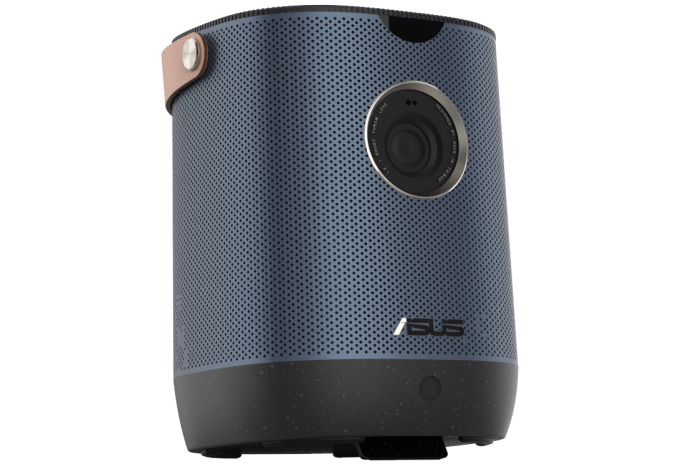 You'll find an HDMI port ready to accept a signal from laptops and game consoles, just to name a couple options, making the ZenBeam L2 a fun way to turn any room into a gaming den or home theater. A USB Type-C port with DisplayPort Alt mode gives you even more connectivity options, and a second USB Type-C port recharges the projector. A USB Type-A port lets you recharge another device while projecting from the L2 to keep the videos rolling. And the integrated 3.5mm audio jack gives you a convenient output for connecting your favorite headset or sound system.
Perfect portability
The ZenBeam L2's compact design makes it a ready traveling companion, and its substantial battery ensures that you don't even need a nearby outlet to enjoy its captivating video and audio. The battery is good for up to three hours of video projection in the unit's Eco mode. That's more than enough time to watch a movie in the backyard with the kids on a summertime evening.
With its excellent image quality, immersive audio, automatic image adjustments, and true portability, the ZenBeam L2 frees you to enjoy your favorite media no matter where life takes you. For more information on the pricing and availability of the ASUS ZenBeam L2 in your region, please contact your local ASUS representative. Click here to learn about all the products that we announced for CES 2023.