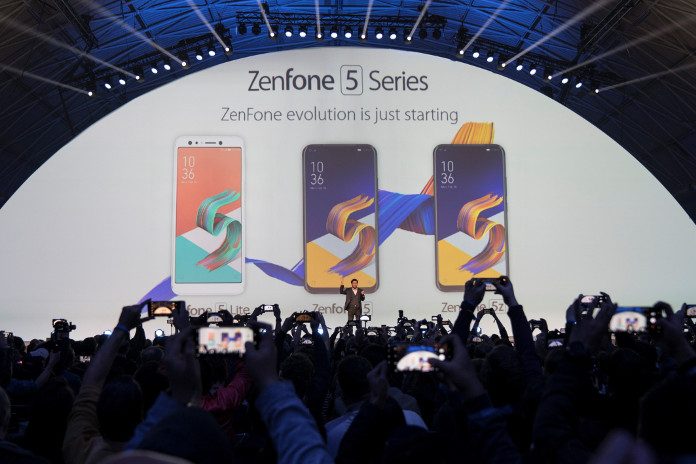 There was a time when the only way to get a great smartphone was to fork over upwards of $800 for the latest flagship. If you didn't have that kind of money to spend, you were better off buying last year's best handset than enduring the crappy screens, low resolution cameras, and stingy amounts of RAM that plagued more affordable devices.
With the ZenFone 4, we set out to build an entire line of phones based around the idea that high-end features, like fingerprint sensors and dual camera setups, shouldn't be reserved for just flagships. The ZenFone 5 family is built on the same principle: high-end finishes, awesome battery life, and amazing photos are possible at any price point. But this year, we're taking it one step further with gorgeous full-view displays, stunning metal-and-glass designs, and the latest Qualcomm Snapdragon SoCs, including the 845.
Three new ZenFones are headed for North America in the coming months. Each one features at least 4GB of RAM, 64GB of storage, and will ship running Android Oreo layered with ZenUI 5.0. This trio also boasts multiple powerful cameras bolstered by a variety of shooting modes, including a manual Pro mode that allows for full control of the camera. In addition, every member of the family is equipped with all the nice-to-have extras that have become the hallmark of the ZenFone line, including a microSD slot, dual SIM support, a fingerprint sensor, battery life that goes beyond bedtime, and yes, a headphone jack. But for all their similarities, there are some very big differences in how these ZenFones approach day-to-day life.
The ZenFone 5Z and ZenFone 5 each boast immersive full-view displays as well as dual camera setups with Sony image sensors. Both are laced with smart features that leverage artificial intelligence and machine learning to help you take better photos and streamline other daily interactions with your phone. Meanwhile, the entry-level ZenFone 5Q is all about balancing performance and battery life while capturing the best selfies. It uses a total of four cameras to expand the possibilities for both front- and rear-facing photography without compromising the phone's stylish form factor with a massive camera bump.
Our new ZenFone 5 family debuted today at MWC 2018 in Barcelona. We're saving some of the details until closer to street date, but we can't wait to introduce you to the newest ZenFones. Read on to get to know them a little better.
The ZenFone 5Z and ZenFone 5 plant the flag
The ZenFone 5Z is the hero of this year's lineup, but you'd never know if you saw it shoulder-to-shoulder with its ZenFone 5 sidekick. They're indistinguishable to the naked eye, packing gorgeous 6.2" displays into 5.5" bodies that are all screen up front and all metal and glass on the back. The notch at the top houses the speaker grille, camera, and LED indicator, but the phone's 19:9 aspect ratio means you don't see an annoying black cut-out when watching 18:9 video content. By expanding the screen all the way to the edges, we've managed an impressive 90% screen-to-body ratio, and full coverage of the DCI-PC color space means you see a wider range of colors than sRGB for a richer, more immersive viewing experience. The taller aspect ratio isn't just great for movies and games, though. It also facilitates a more comfortable split-screen multitasking, and is great for endless scrolling apps like Instagram and Twitter.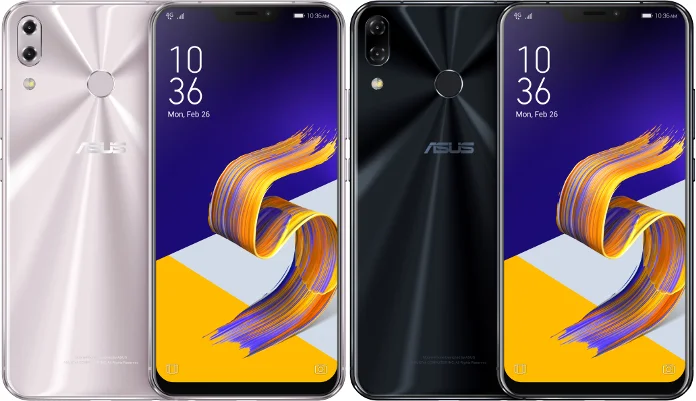 The similarities continue around back, where both have the same rear-facing camera based on Sony's 12MP IMX363 sensor. It's backed up by a second 6MP camera with a 120° wide-angle lens for better group shots and more expansive landscapes. From every angle, the ZenFone 5 and ZenFone 5Z look like identical twins, but inside is where you'll find the biggest differences.
The ZenFone 5Z is based on Qualcomm's new Snapdragon 845 SoC and 6GB of RAM. The Snapdragon 845 was just announced in December and will be the system-on-chip powering many of this year's flagships. It's top-of-the-line and made for smartphone addicts multitasking across myriad apps. At its heart are an octa-core CPU with a clock speed of up to 2.8GHz and an Adreno 630 graphics processor. To say it's powerful would be an understatement. Earlier this month, Qualcomm unveiled a reference design for a VR headset the Snapdragon 845 SoC, so it's primed for even the most graphically-rich mobile games.
The ZenFone 5 is impressive in its own right as one of the first phones to use Qualcomm's mid-range Snapdragon 636. This octa-core chip is based on the same Kryo 260 CPU cores as its bigger brother, the Snapdragon 660, and is paired with Adreno 506 graphics and 4GB of RAM to create a more affordable offering with all of the same features as the ZenFone 5Z.
The AI to Z of intelligent cameras
Qualcomm's chips and our ZenUI interface leverage AI and intelligent software to improve many aspects of ZenFone 5 and ZenFone 5Z, nowhere is this more apparent than in the camera, which was built to capture the best pictures with minimal effort.
We started this work in previous ZenFones with dedicated shooting modes, like HDR, Super Resolution, and GIF as well as the full manual mode dubbed Pro. These are all still easily accessible within the camera app, but the ZenFone 5 and 5Z are smarter than ever, using big data to fine tune settings beyond the stock shooting modes.
AI Scene Detection is capable of recognizing 16 different scenes and automatically adjusting the camera's settings for that type of photo, whether it's a stunning landscape or an elaborate dessert inside a dark restaurant. This is paired with AI Photo Learning, which asks you which version of a photo you prefer and tweaks settings for future photos based on your feedback. For better portraits, where the focus is solely on your subject with a nice soft background, AI Portrait uses machine learning to detect the outline of people and accurately apply a depth-of-field effect. To save you from a big heap of disorganized and uncategorized photos at the end of each day, AI Gallery catalogues all of your shots for you, automatically grouping together photos of all your favorite people, places, and things.
It goes without saying that we all use our phones' cameras for more than capturing still images, so live streaming and video get some love too. ZeniMoji uses facial recognition to map your facial expressions to your favorite emoji; you can livestream it or spend time crafting the perfect clip for sharing over instant messenger. Beautification mode is also smarter, using big data to more accurately apply flattering filters and retouch only the people in your photos, and you can now enable it when live streaming for real-time Beautification as you broadcast to your followers.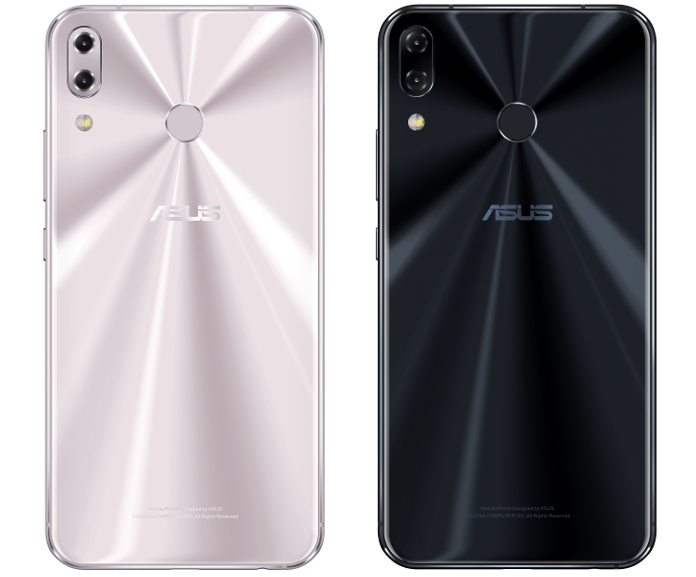 Building a smarter phone
All of the smart features that appear inside the camera are designed to deliver great shots with less input from you, ultimately reducing the time you spend tapping around in the menus. But we also want to cut down the time you waste on your phone in a broader sense. No, we're not talking about getting sucked into Instagram, or Reddit, or even making calls. Those are the things you want to do. Instead, we're trying to cut down on the time you kill switching in and out of different apps, adjusting settings on the fly, and generally compensating for the fact that for something so smart, your phone rarely shows initiative.
Ultimately, your phone shouldn't have to be told when you need the ringer to be louder, when you need it to charge as fast as possible, or even when to apply certain filters to photos. These are things you tell your phone all the time, but it's in one stereo speaker and out the other. It never remembers. The ZenFone 5 and 5Z learns from your habits as well as your environment.
AI Ringtone detects ambient noise around you and adjusts the ringer volume accordingly. Instead of having to manually turn the volume down when you put the baby down for a nap or as you head into the library, your phone will just know to keep a low profile. If you're at the mall or listening to loud music, your Ringtone ramps up the volume to make sure you don't miss a call. Similarly, Auto Color Temperature gauges your surroundings to choose the color balance and brightness that give you the best picture possible, adding warming colors late at night, and boosting brightness when the sun is out.
Things get even more intuitive when you're actually staring at the screen. Face Unlock allows you to conveniently unlock your phone without taking off your gloves or wiping your hands, and it's a match made in heaven when paired with Smart Screen On. Smart Screen On knows when you're looking at your phone, even if you're not interacting with the screen. It uses the camera to detect your face and keeps the screen active, eliminating the need to poke the display to stop it from falling asleep in the middle of a really great read, or right when you're ready for the next step in a recipe.
With the ZenFone's 3300mAh battery, you shouldn't need to plug your phone in during the day, but if you forget to plug in at night or spend the whole day shooting 4K video, our tried and true BoostMaster technology is on hand for quick top ups via fast charging. When it is time to plug in and go to sleep, a new feature called AI Charging checks your usual charging habits to figure out whether you're down for the night or just making a quick pit stop. If it determines that you won't be unplugging your phone until morning, it will adjust charging speed accordingly to preserve the health of the battery.
ZenFone 5Z
ZenFone 5
Processor
Snapdragon 845 SoC
8 x Cortex-A53 Kryo 385 CPU cores, clock speeds up to 2.8GHz
Adreno 630 Graphics
Snapdragon 630 SoC
8 x Cortex-A53 Kryo 260 CPU cores, clock speeds up to 1.8GHz
Adreno 509 Graphics
Memory
6GB
4GB
Display
6.2" Full HD+ IPS
1080 x 2160
19:9 aspect ratio
Storage
64GB
Micro SD support (up to 2TB)
Primary Camera
12MP Sony IMX363 image sensor
f/1.8 aperture
83° field of view
Secondary Camera
6MP with 120° wide-angle lens
Front Camera
8MP
f/2.0 aperture
84° field of view
Battery
3300mAh
Connectivity
Bluetooth 5.0
2 x Nano SIM (support GSM/GPRS/EDGE, WCDMA/HSPA+/DC-HSPA+, FDD-LTE, and TD-LTE DSDS)*
802.11 b/g/n/ac Wi-Fi
NFC
USB Type-C
3.5-mm audio

*Both SIM cards can connect to VoLTE 4G calling service but only one can connect to FDD-LTE, and TD-LTE data service at a time.
Operating System
Android O with ZenUI 5.0
Weight
168g
The flagship ZenFone 5Z will be priced competitively starting at just $499 USD, while the price for the more affordable ZenFone 5 will be announced closer to their release date. Both will be available later this year in Midnight Blue and Meteor Silver.
A more focused approach with the ZenFone 5Q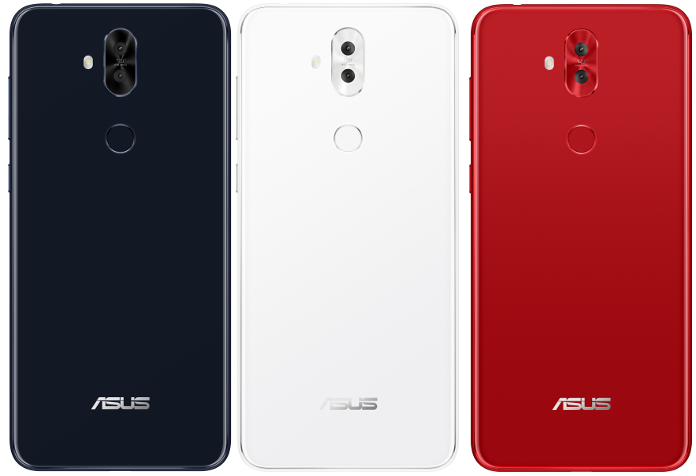 The ZenFone 5 and ZenFone 5Z divide their attention between optimizing the camera and other key areas of the phone using AI and smart software, while the ZenFone 5Q ups the ante on a more traditional approach to smartphone photography. Using Qualcomm's Snapdragon 630 and 4GB of RAM, it offers the balance of price and performance we're used to in the mid-range. But dig a little deeper and you'll see there's nothing conventional about the ZenFone 5Q.
On style alone, the ZenFone 5Q can go toe-to-toe with any of the high-end phones out there. The sleek glass back is free of unsightly bumps and is smooth save for the fingerprint sensor embedded beneath its cameras. The 6" Full HD display has an 18:9 aspect ratio and minimal bezels, allowing it to squeeze into a narrower body reminiscent of 5.5" phones. The elongated screen comes in handy when watching videos in landscape or scrolling through continuous feeds on Instagram and Facebook. It also serves as a roomy viewfinder for photos and video, which is what the ZenFone 5Q is all about.
Shutterbugs, unite
Smartphones with three cameras are increasingly common, but the 5Q is unique in that it packs a total of four sensors into its metal and glass body. These are divided evenly between the front and back, and they don't add any bulk to the slim chassis. While many other phones touting multi-camera setups use their secondary shooters for special modes and nothing else, all four of the ZenFone 5Q's cameras can be used independently of each other, and switching between them is as easy as tapping the on-screen shortcut.
The primary camera is in the front, making the ZenFone 5Q tailor-made for people who spend their time capturing and recording themselves with apps like Snapchat, Instagram, and YouTube. It features a 20MP sensor with an 85° field of view that's broad enough for you and a friend. A second, even wider-angle camera is on hand for when you want to fit more people into the frame or show off your surroundings a bit more. The 8MP sensor is paired with 120° lens that's wide enough for you to ditch the selfie stick and still capture wefies or even solo selfies that tell more of a story.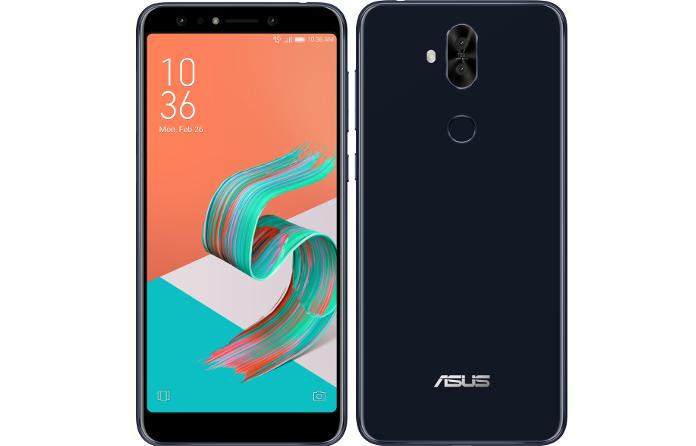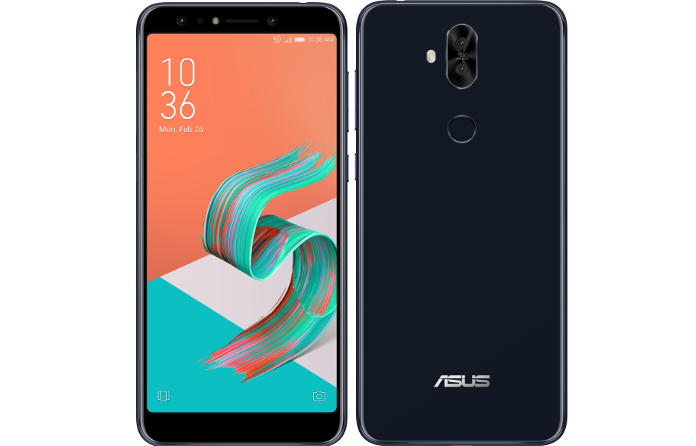 For more traditional photos and videos, the rear cameras feature a similar setup, with a 16MP sensor for capturing stunning high-resolution photos in any of of the phone's preset modes. For scenic locations or when playing photographer for big groups, you can switch to the wide-angle camera in the back. It has the same 120° field of view as the wide-angle camera up front, and switching between the two via the on-screen shortcut is really fast. If you've used any phone with a wide-angle lens before, you already know how useful it is outside of the usual beach shot or family photos. I've used the ZenFone Max Plus for everything from capturing entire rooms while house hunting (vaulted ceilings and all) to cataloguing various table settings for a friend who's planning her wedding.
Have ZenFone, will travel
There's more to great smartphone photography than the camera itself, though. Your phone also needs to be able to last through a day of snap-happy photography and still have enough juice for some tunes on the way home. Rest assured, the ZenFone 5Q has you covered. It matches its higher spec'd brothers with a 3300mAh battery that's rated for up to four days of music playback.
There's also not much point in having a phone capable of capturing 64MP photos and 4K UHD video if you're constantly hitting your storage limit. The 5Q's microSD slot gives you room to grow beyond the 64GB of onboard storage, with support for up to 2TB for stashing all of your media. And because the best photos are often taken far away from home, the microSD slot sits alongside spaces for two nano SIMs, so you can pop in a local SIM without having to sacrifice your removable storage.
ZenFone 5Q
Processor
Snapdragon 630 SoC
8 x Cortex-A53 CPU cores, clock speeds up to 2.2GHz
Adreno 508 Graphics
Memory
3GB
Display
6" Full HD+ IPS
1080 x 2160
18:9 aspect ratio
Storage
32GB
Micro SD support (up to 256GB)
Primary Camera (front)
20MP Sony IMX376 image sensor
f/2.0 aperture
85.5° field of view

Secondary Camera (front)
6MP with 120° wide-angle lens
Rear Camera
16MP
f/2.2 aperture
80° field of view
Secondary Rear Camera
6MP with 120° wide-angle lens
Battery
3300mAh
Connectivity
Bluetooth 4.1
2 x Nano SIM (support 3G, WCDMA, 4G LTE)*
802.11 b/g/n/ac Wi-Fi
NFC
Micro USB
3.5-mm audio

*Both SIM card slots support 3G/WCDMA/4G LTE, but only one SIM card can connect to 3G/WCDMA/4G LTE service at a time.
Operating System
Android O with ZenUI 5.0
Weight
168g
The entry-level ZenFone 5Q will bring awesome quad-camera photography to the masses when it launches in a few months' time. Stay tuned for more information on this phone neared to its availability date.