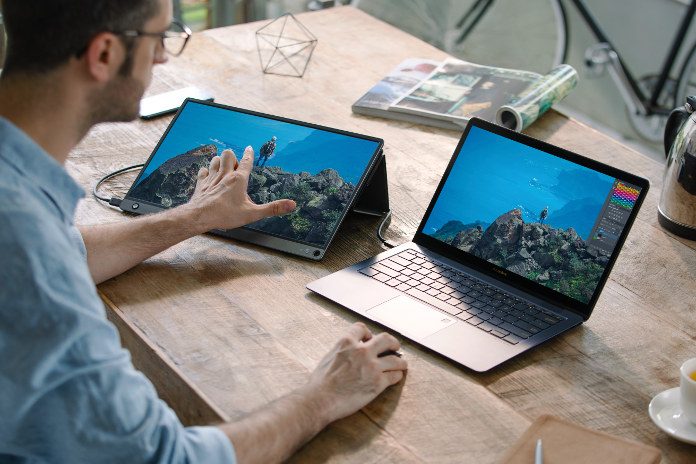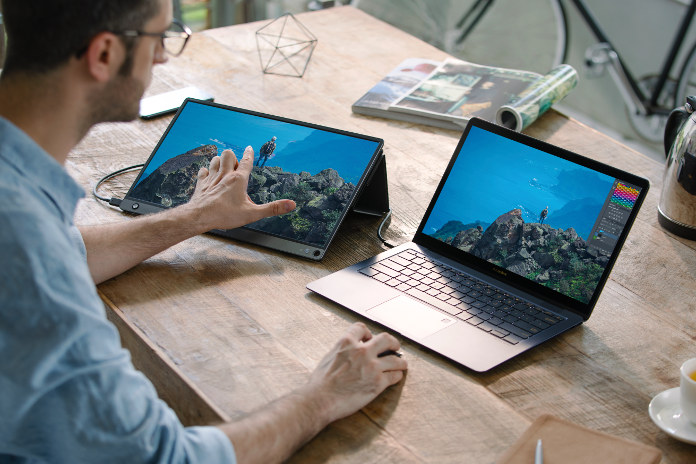 Big hulking desktops that were once the hallmark of every office cubicle have been all but replaced by more compact laptops that stuff the same amount of power into 13" or 15" frames. While their slim form factors theoretically allow us to work from anywhere, getting down to business on a small screen often feels cramped, which is why we tend to plug those laptops into external displays as soon as we settle in.
If you're just ferrying yourself back and forth between the office and home, you can probably afford to leave your monitor behind. But if you spend most of your time on the road, or work from many different places, your ultraportable laptop's screen can seem limiting rather than liberating.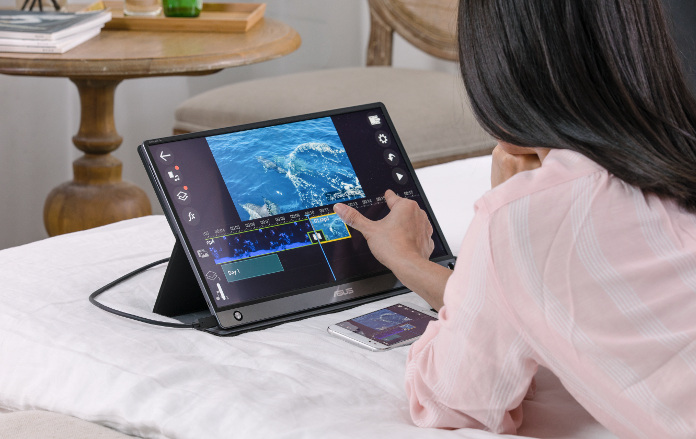 Our ZenScreen portable monitors are made for professionals who cannot compromise efficiency, whether they're at the office, working from a hotel, or trying to squeeze in some emails at a cafe between meetings. The ZenScreen Touch MB16AMT is the latest addition to the family and is designed to deliver dual-screen productivity while you're away from your desk. It boasts a 15.6" Full HD 10-point touchscreen panel and is complemented by a new ZenScreen Touch app that allows you to hook it up to your Android phone, too.
Packing light
Matching its siblings in design and construction, the ZenScreen Touch borrows elements of our signature ZenBook design for a premium, professional feel that's sleek and stylish. An aluminum chassis with brushed concentric circles make the ZenScreen indistinguishable from the lids of our laptops, right down to the mirrored ASUS logo in the center.
This classy chassis is wrapped around a 15.6" 1920 x 1080 IPS panel with thin NanoEdge bezels that keep the overall package to a compact 14.2" across. Such skinny borders make the display feel bigger, which is a bonus when you're working on spreadsheets and other projects that beg for a proper monitor. They're also great for when it's time to settle in and watch a movie in your hotel room.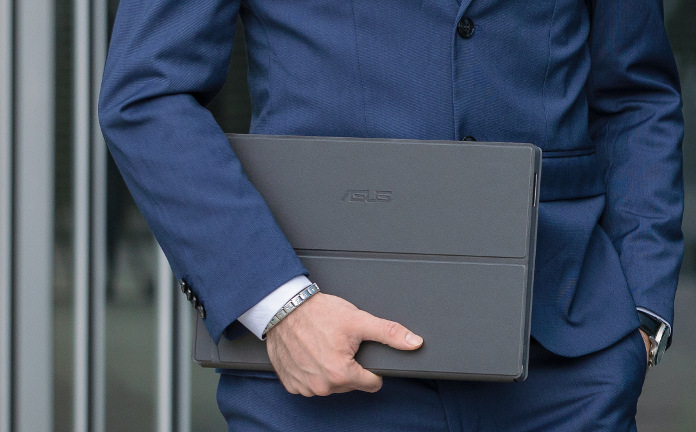 To help cut down on bulk, the included smart cover can double as a stand in both portrait and landscape modes. A little round cut-out in the frame turns any pen into a stand, so you don't have to bother with the case at all if you're just sliding the ZenScreen in and out of your laptop bag.
Good to go
Getting up and running is as easy as plugging into either the micro-HDMI port or USB Type-C port on the side. The MB16AMT supports Type-C USB devices natively, and also works over Type-A USB 3.0 with a DisplayLink driver. It's powered by the same USB connection supplying the video feed, so you don't need to worry about scoring a pair of power outlets next to each other when you're traveling. If you're trying to conserve power on the road, the built-in 7,800 mAh battery is good for up to 4 hours at 100% brightness. That's long enough for a morning of meetings before you plug in to fast-charge at lunch.
ASUS DisplayWidget serves up all the necessary controls for tuning the monitor to your personal preferences, as well as facilitating auto-rotate. With different modes for reading, watching movies, gaming, and working at night, you can configure the ZenScreen to make changes automatically based on specific applications, or you can change modes on the fly using the five-way navigation button on the bottom bezel. Like many of our desktop gaming monitors, the ZenScreen is TUV Rheinland-certified flicker-free and utilizes low blue light technology to prevent eye strain.
A different kind of dual-screen setup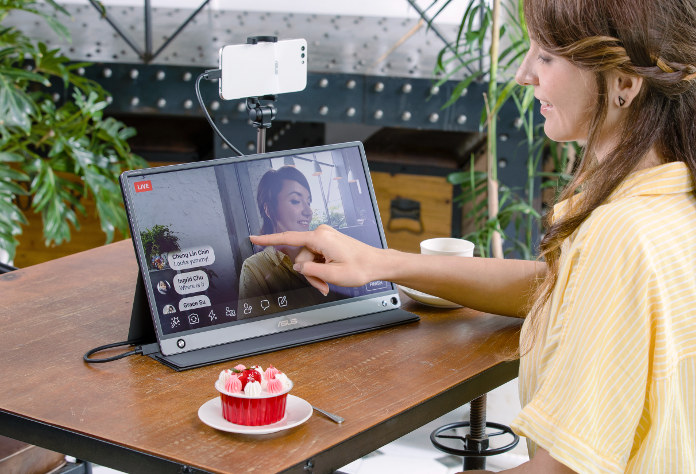 The ZenScreen Touch isn't just a companion device for your laptop, though. Its USB Type-C connector also allows you to hook up to your Android phone, effectively turning the ZenScreen Touch into a giant tablet and allowing you to ditch your notebook altogether. It's ideal for catching up on work that doesn't require a keyboard and mouse, but does benefit from a bigger display, like reviewing documents and balance sheets, or running through slides before a presentation.
The new ASUS ZenScreen Touch app is available for download from the Google Play Store. It accurately scales everything for the ZenScreen's aspect ratio and brings over necessary on-screen controls that you need for navigation once you connect to your phone. It's compatible with almost any phone running Android 6.0 or higher and is already available for download.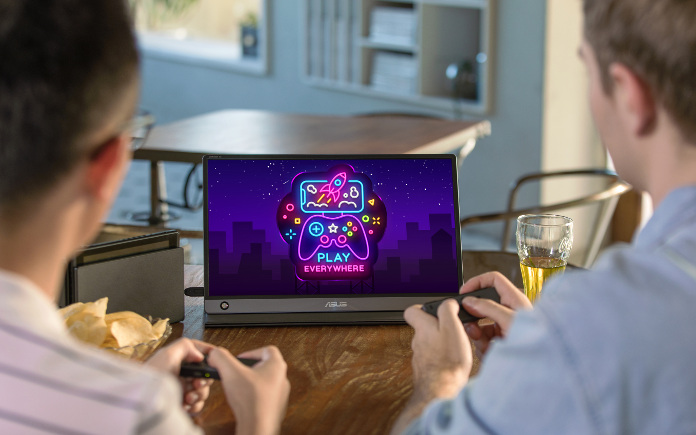 Ready for the road
The ZenScreen Touch is tailor-made for remote workers and digital nomads who spend most of their time on the road. The addition of touchscreen functionality and a new companion app for Android devices extend your workspace beyond your laptop's display, and the integrated battery saves you from hunting for outlets. The MB16AMT will launch later this year with pricing to be released closer to launch date.
We announced a lot of hot new tech at Computex 2019. You can find all of the latest gear from ASUS and ROG in this article.