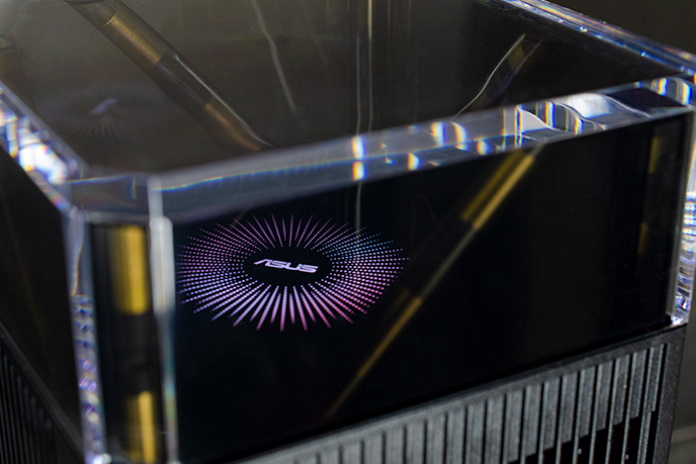 Buying a house always comes with a few surprises. My wife and I recently bought a country home with a few acres close to the mountains, and tackled many unexpected maintenance projects in the first couple months. One especially unwelcome surprise: the WiFi network was terrible. Our old router worked fine in our last house, but after a few weeks of dropped connections and inconsistent speeds, I was ready for a new solution. I replaced it with the ZenWiFi Pro ET12 mesh WiFi system and immediately got the reliable, high-speed home network I needed.
High-quality WiFi used to be a convenience, but now it's a necessity. My wife teaches college courses online, so she teaches courses over Zoom and uploads videos for her students almost every day. Between her work as a professor and my remote work as a professional writer, we rely heavily on our home internet connection. And when the kids get home from school, our bandwidth needs only increase—we're a tech-obsessed family that often spends our evenings streaming videos and playing games, each from our own devices.
The layout of our new home presented challenges that our old router just couldn't handle, but the ZenWiFi Pro ET12 was more than up to the task. As a mesh WiFi system, it's perfect for getting coverage to every corner of our house. And with its cutting-edge WiFi 6E technologies, I can make sure that my most important devices get the stable, high-speed connection I need.
A better design for my home
The simple truth is that my house just wasn't built with a wireless network in mind. Ideally, I'd set up the router near the middle of the main floor—but the cable enters the house on the top floor. There's a super comfy couch in the living room next to large, sunny windows, perfect for a change of scenery while I'm working—but there's an old brick chimney between that couch and the old router, and my internet connection dropped whenever I sat there. I have a hobby area where I record music and livestream my games to my Twitch channel—but it's in the basement, a full two floors down from the old router, and the connection down there was unreliable at best.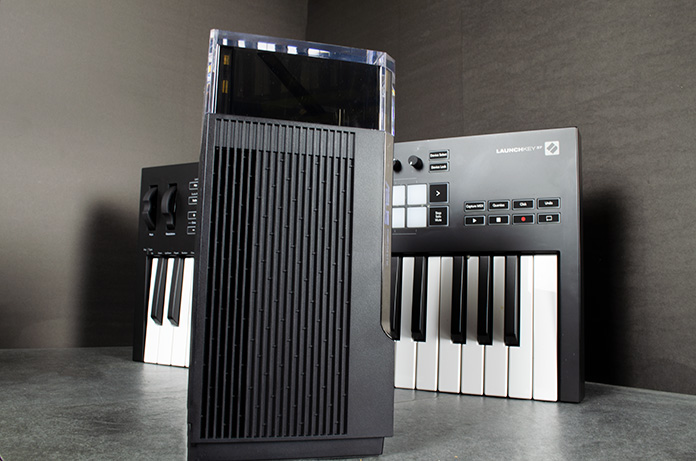 The ZenWiFi Pro ET12 mesh WiFi system is much better prepared to get wireless coverage to every corner of my house than a traditional router. The ET12 has two separate units that work together to manage a single network. Behind the scenes, the routers determine in real-time which node offers the best signal to my devices. They communicate with each other wirelessly or through a wired Ethernet connection (called a "backhaul") so that I can ensure that every room has reliable internet.
Easy setup, robust security
I can't emphasize enough how easy it was to set up the ZenWiFi Pro ET12. We're long past the days when connecting a home network required a computer science degree. All I needed was a few minutes and a smartphone.
The two units of the ZenWiFi Pro ET12 need to communicate with each other, so the first step was to simply pull them out of the box and plug them in. Once powered on, they established a connection with each other behind the scenes. Then, I plugged one of the units into my modem.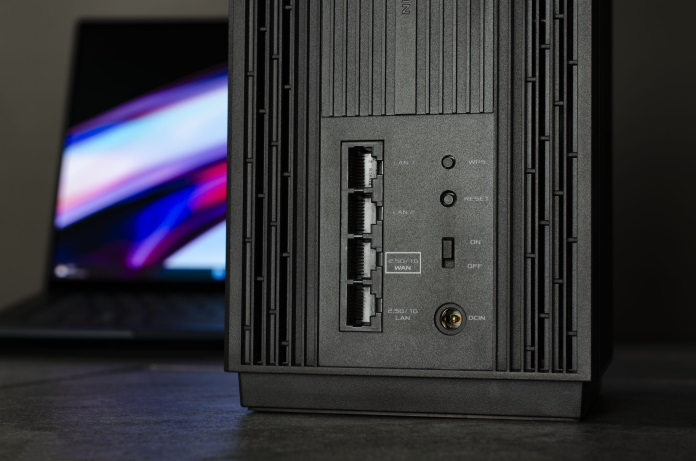 The ASUS Router App walked me through the next steps. After connecting to the ZenWiFi Pro ET12 system, the app asked me a few easy questions. I needed to name my network and set my password, nothing stressful.
All that remained was to place the second unit in a different room in the house. I gave it a home in my hobby area in the basement, since that floor had the worst WiFi connection with the old router. As I would with any other router, I positioned it away from concrete walls or other obstructions that might degrade signal quality, and I placed it high and close to stairs for better cross-floor signal coverage.
Raw performance, right out of the box
With the ZenWiFi Pro ET12 mesh WiFi system fully set up and ready to go, it was time to put my new network to the test. For a simple, straightforward test of what the system offers, I connected to speedtest.net using the Zenbook Pro 16X OLED laptop and ran a series of tests in a variety of locations around the house. Prior to setting up the new network, I had run the same tests in the same locations with the same laptop–but with the old router.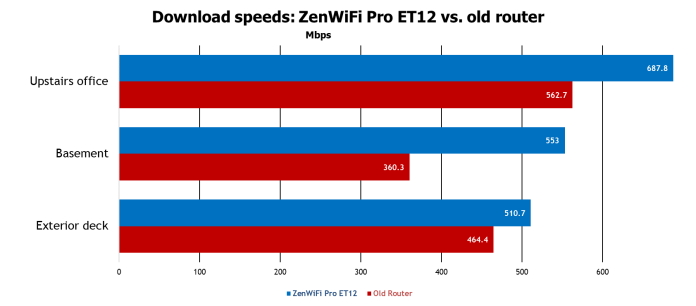 Across the board, I enjoyed faster download speeds with the ZenWiFi Pro ET12. Even in the upstairs office, the best-case scenario for the old router, the ET12 gave me upwards of 18% faster download speeds. The performance delta between the two routers was smaller when I tested from the deck in my backyard, but the ET12 still retained its edge. The largest difference was in the finished basement. Using the ZenWiFi Pro ET12, I reaped the benefits of 35% faster download speeds.
Most of the devices in my home are wireless, but I still rely on an Ethernet cable for the most important one: my desktop PC. The ZenWiFi Pro ET12 offers both a 2.5G LAN port and a 2.5G WAN port for blazing-fast wired connections. With the ET12 and compatible Ethernet port on my motherboard, I have everything I need for premium bandwidth—or at least, I will be once my ISP rolls out 2.5Gb internet plans in my area. But in the meantime, I can combine the two 1Gbps LAN ports on the ET12 to get 2Gbps wired speeds to and from my network-attached storage (NAS).
WiFi 6E gives me a dedicated fast lane
Download speeds don't tell the whole story of the difference that the ZenWiFi Pro ET12 made in my home. As a WiFi 6E router, the ET12 can communicate with compatible devices over the 6GHz band in select regions. Click here for a detailed rundown on WiFi 6E, but in brief, WiFi 6E routers and devices communicate over a different stretch of spectrum than older wireless devices do. If the airwaves in your home are congested with too many devices communicating over the 2.4GHz and 5GHz bands, WiFi 6E can provide immediate relief from dropped or inconsistent connections.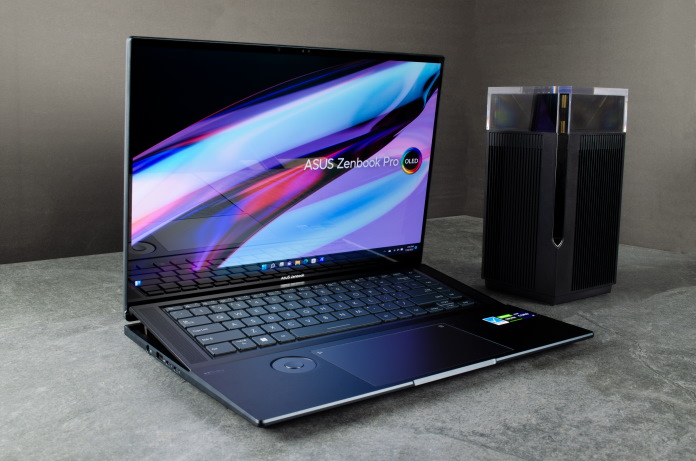 Network congestion can be a particular problem in apartments and condos, where multiple WiFi networks and a large number of devices might be competing in the same space. But even in my country home, where my WiFi network is the only one in range, congestion can rear its head. The four people in my home each have a smartphone, and there's a laptop or PC in almost every room–and that's before you take into account the smart TV, game consoles, and smart home devices. That's a large number of devices all competing for bandwidth.
Now, I have a secret weapon in my arsenal that ensures that I always have the reliable internet connection I need, no matter what the kids are up to. As the first person in the household with a WiFi 6E-compatible device—the Zenbook Pro 16X OLED—I'm the only one currently connecting over the 6GHz band. The ZenWiFi Pro ET12 is a tri-band router, so it handles everyone's needs, but the older devices don't interfere with my network performance at all.
What that means for me is stability–I can work and play in any room of my house without ever having to worry about my internet connection, no matter what anyone else in my family is doing. I can livestream to Twitch from my basement lair without dropping frames. And that cozy corner of the couch in the living room next where I kept losing my WiFi connection with the old router? Now it's my go-to spot for a round of Hearthstone Battlegrounds.
Professional-grade WiFi that's ready for any home
Upgrading my home WiFi network with the ZenWiFi Pro ET12 paid off immediately. After a short, easy setup, I enjoyed faster speeds than I used to get with my old router. Since it's a mesh WiFi system, I was able to get much better coverage throughout my house. And WiFi 6E lets me connect compatible devices on a 6GHz network and get high-speed, interference-free internet access where it matters the most.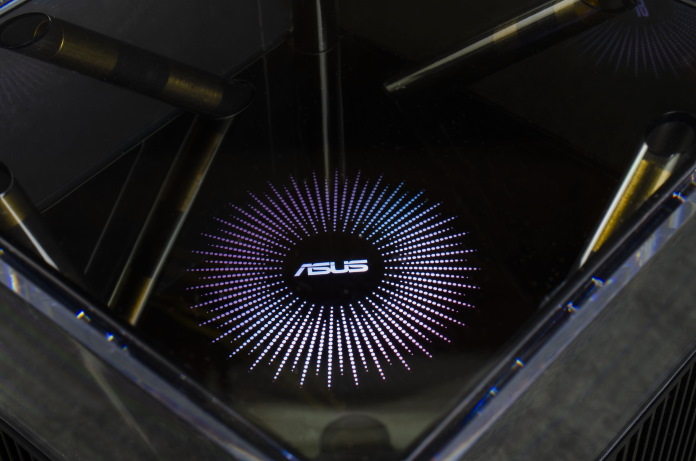 If you work from home like I do, and you're struggling with an inadequate home WiFi network, it's time for an upgrade. There's no reason to live with poor coverage, dropped connections, and inconsistent speeds. The ZenWiFi Pro ET12 has everything you need to solve these problems. Click to here to learn more about our other WiFi 6E solutions–or follow the links below to secure a ZenWiFi Pro ET12 mesh WiFi system of your own.
| | ZenWiFi Pro ET12 |
| --- | --- |
| Availability (US) | ASUS |
| Availability (CA) | Amazon |