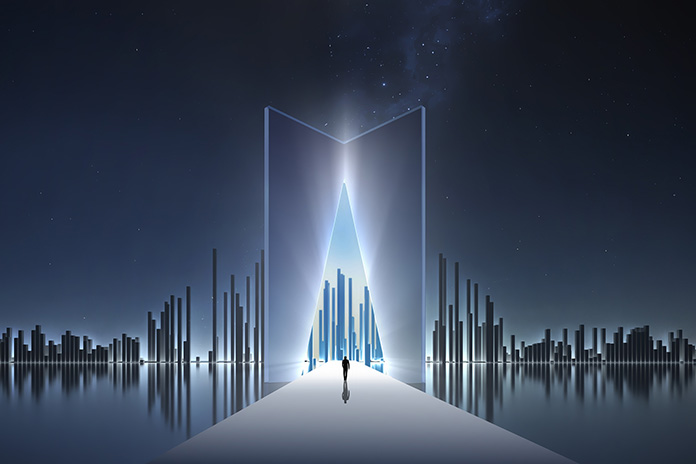 What do a foldable laptop, a gaming tablet as powerful as a PC, and the world's first quad-band wireless router have in common? We're debuting all three at the 2022 Consumer Electronics Show (CES). Every year, we announce some of our most exciting new laptops, PC DIY components, wireless networking products, monitors, peripherals and more at this exciting industry event, and this year is no different. From the groundbreaking Zenbook 17 Fold OLED with its versatile folding 17" display to the quad-band ROG Rapture GT-AXE16000 gaming router, from the ultraportable ROG Flow Z13 gaming tablet to our full lineup of B660 motherboards for Intel's latest 12th Gen CPUs, we've got the tech to make 2022 a year to remember. 
We have in-depth articles for all these products, but if you're not sure where to start, here's an overview of all of our hot new gear. Follow the links for the full details.
OLED panels and innovative designs take Zenbooks to the stars
Zenbook laptops meld effortless performance and elegant designs into lightweight and thin form factors. The 2022 Zenbook family goes all-in on organic light-emitting diode (OLED) displays that elevate every moment at your PC with their inky shadows, vibrant colors, and lifelike contrast.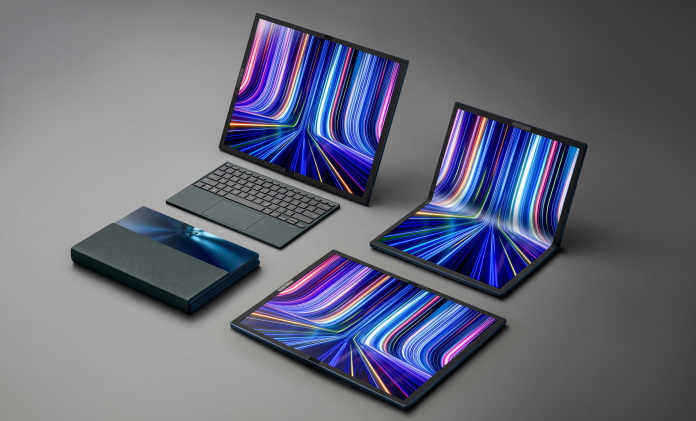 For the ultimate in the on-the-go versatility, check out the Zenbook 17 Fold OLED. The world's first 17" foldable laptop, this notebook gives you an incredible 17" display in a chassis that adapts to fit the needs of any situation. You can carry it conveniently in one hand in tablet or book mode, prop it up on a desk in PC mode, or use it like a traditional laptop in laptop, on-screen-keyboard, or extend modes.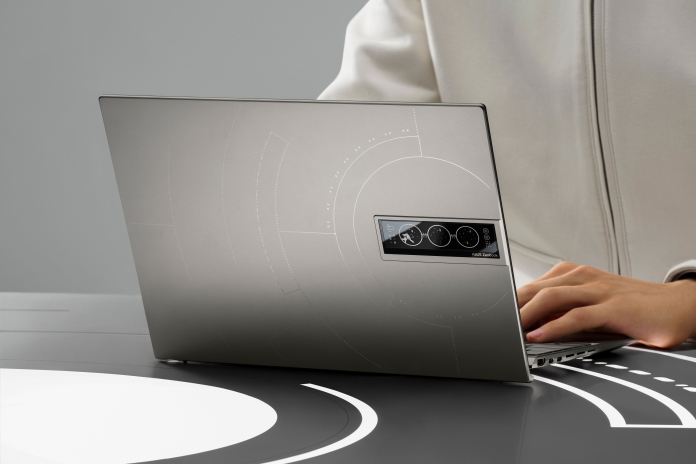 Fans of more traditional laptop layouts will find a lot to love in the other new entrants to the Zenbook family. Looking for an ultraportable notebook with an AMD Ryzen CPU, a brilliant OLED panel, and all-day battery life? Our Zenbook 14 OLED checks all of your boxes—and if you'd prefer a version with one of Intel's latest 12th Gen CPUs, we've got you covered there, too. We're also celebrating the 25th anniversary of our first laptop in space with the special Zenbook 14X OLED Space Edition. With its one-of-a-kind space-themed design, dazzling OLED display, and secondary monochrome OLED display built into the lid, this is the space-grade laptop that you can take with you everywhere.
2022 ROG laptops redefine gaming on the go
Between all-new chips to all-new form factors, 2022 is a banner year for ROG gaming laptops. Our 2022 laptop lineup contains everything from ultra-portable 2-in-1 convertibles to insanely powerful esports machines and everything in between, for gamers of all stripes.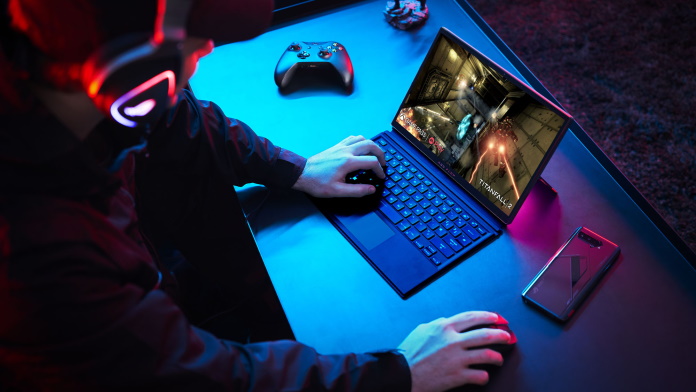 The ROG Flow Z13, for example, is our most portable device ever: with the form factor of a tablet and the power of a gaming laptop, you can bring this 2-in-1 anywhere and play it any way: with the detachable keyboard cover and mouse, with the built-in touch screen, or with a wireless gamepad. Or hook it up to the XG Mobile external GPU for desktop-class power.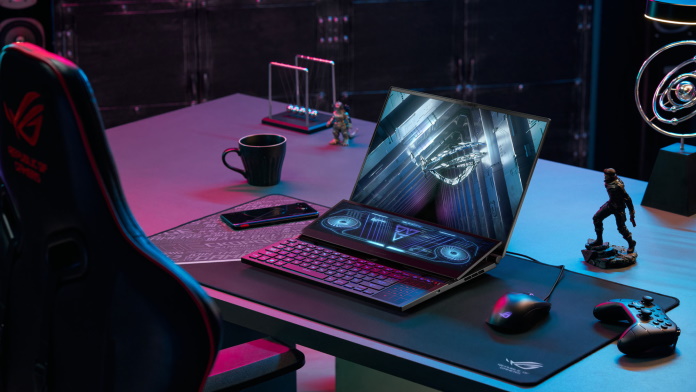 Our Zephyrus series once again blends performance and portability with thin and light machines that stretch the boundaries of what's possible in the form factor. The Zephyrus Duo 16 blends an innovative dual-display design with a mind-blowing mini LED display we call Nebula HDR, while the critically-acclaimed Zephyrus G14 sees an upgraded Nebula display and AniMe Matrix™ on the lid. The Zephyrus G15 and M16 have also gotten updates with the latest hardware from Intel, AMD, and NVIDIA.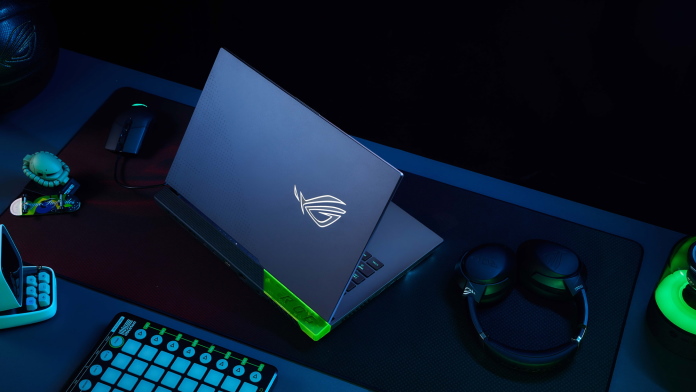 With maximum power for competitive gaming, the Strix line continues to pack top-of-the-line hardware, including the new RTX 3070 Ti and 3080 Ti, plus a 360Hz display that offers incredibly smooth, clear motion. Gear up for professional competition with the top of the line Strix SCAR, or show off your style with the accessible and high-powered Strix G, both available in 15" and 17" varieties. 
Not to mention every 2022 ROG laptop comes equipped with a MUX Switch and liquid metal to eke every possible frame out of that new hardware. No matter who you are, ROG has something for you.
TUF Gaming laptops deliver fantastic performance at a great price
Looking to break into PC gaming with a reliable notebook that gives you the performance and features you need at a price that won't break the bank? Check out the laptops in the TUF Gaming aisle.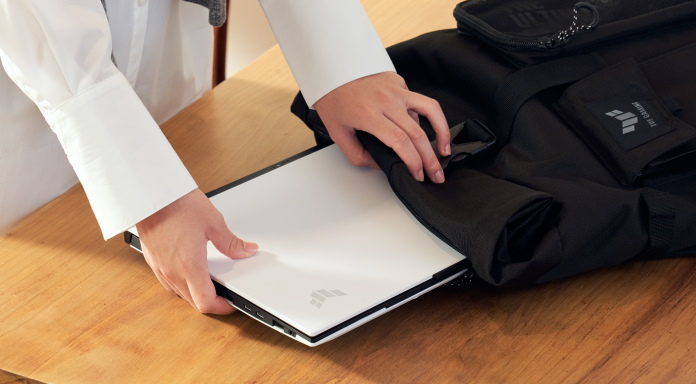 The brand-new 2022 TUF Gaming lineup offers powerful gaming performance with new Intel and AMD hardware, the latest NVIDIA graphics cards, and blazing fast DDR5 RAM. With a brand new mecha anime-inspired chassis, the 2022 ASUS TUF Gaming A15, A17, F15, F17, and TUF Dash 15 offer incredible value and performance for anyone looking to pick up a next generation gaming laptop. 
ExpertBook laptops deliver unhindered productivity for your organization
Reliable, secure, and versatile ASUS ExpertBook laptops stand ready to give workers everywhere the performance and features they need in highly portable designs. For 2022, we're expanding the lineup with brand-new configurable options. From the flexible ExpertBook B3 Detachable to the supremely powerful ExpertBook B9, these laptops give you the right features for the right price.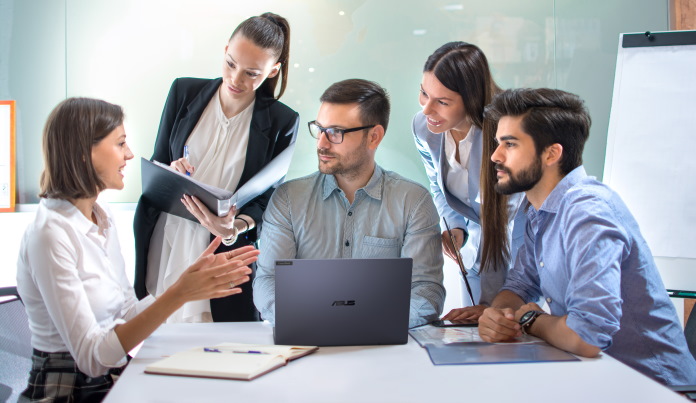 Our award-winning lineup of enterprise-focused laptops deliver the right mix of portability, performance, and reliability for your business. The ultra-light chassis and all-day battery life of ExpertBooks make them ideal for business trips, remote work, and mobile workforces. Whether you need a versatile convertible, a supremely thin and light notebook, or a sensible and sturdy all-around solution, there's an ExpertBook in the form factor you need. Flexible configuration options let you tailor performance to the needs of your workforce. Options for dual storage, high-capacity RAM, and a range of CPUs make sure that you can tailor the performance of your laptops for the unique demands of apps your enterprise relies on the most. And with business-grade security features, military-grade durability, and available effort-free management tools, you can count on ExpertBooks to deliver reliable performance for the long term.
New ROG displays break the boundaries yet again
Your computer's monitor is a window into another world, and ROG has always sought the bleeding edge in display technology. This year, we're releasing four new displays that change the game once again, from ultra-high refresh rates to pixel-perfect OLED gaming monitors.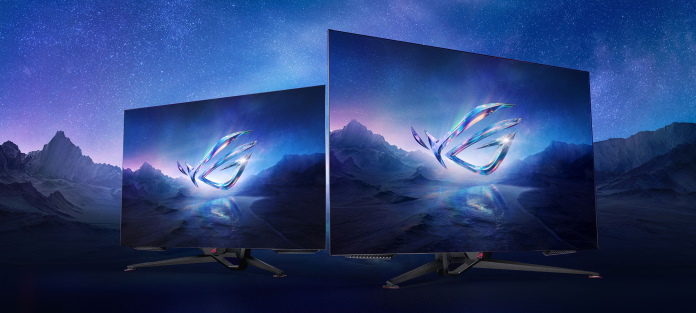 OLED displays like the new 42" ROG Swift OLED PG42UQ and 48" ROG Swift PG48UQ allow for unparalleled picture quality, with organic light-emitting diodes that allow each pixel to turn on and off individually for truly deep blacks. Coupled with their 4K resolution, 98% DCI-P3 coverage, and HDR capabilities, these monitors will create an image that pops off the screen in ways you've never seen on a desktop gaming monitor. If you want the ultimate in picture quality, this is it.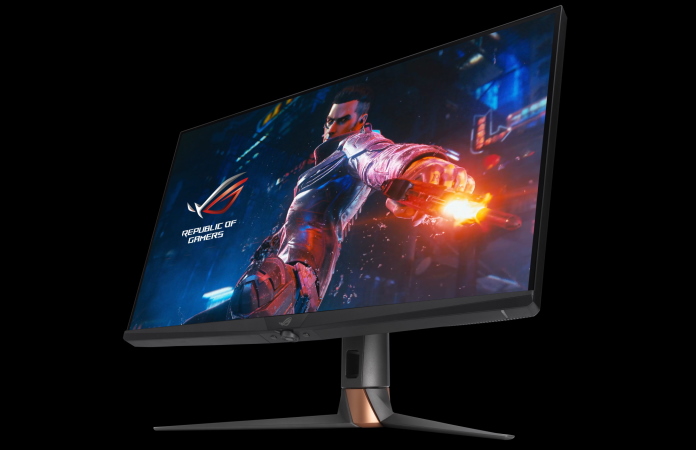 Or, for fans of super-bright LED displays, our new ROG Swift PG32UQXE uses an expansive 32" mini LED panel with full-array local dimming for a stunning HDR picture, alongside 4K resolution and a quantum dot layer that produces incredibly vivid, saturated colors.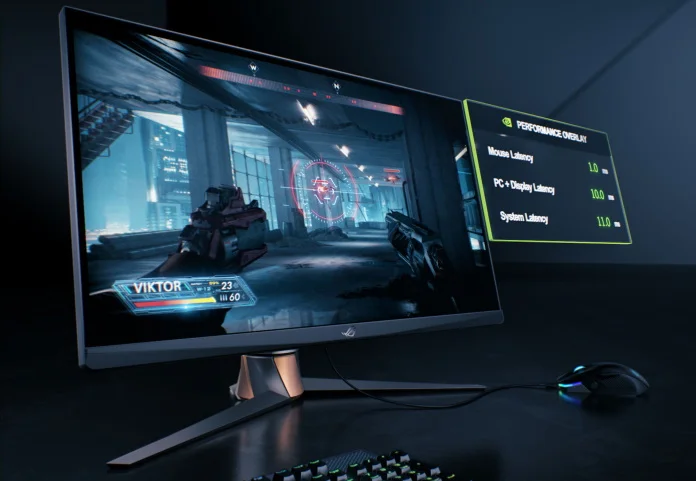 If the fastest possible refresh rate is your top priority, then fire up your favorite esports game on the new ROG Swift PG27AQN, which blends a sharp 1440p resolution with a blindingly fast 360Hz refresh rate. No longer do you have to choose between sharp and smooth—with this 27" display, you can have the best of both worlds with no compromises. 
Next-gen displays for creators and travelers
In addition to groundbreaking gaming displays, we're announcing a suite of creator-focused monitors at CES. Factory calibration and industry-trusted certifications ensure that our ProArt family of displays give you the professional-grade accuracy you need for demanding creative work. For 2022, we're expanding the ProArt lineup with new models custom-tailored for the needs of growing segments of the creative community.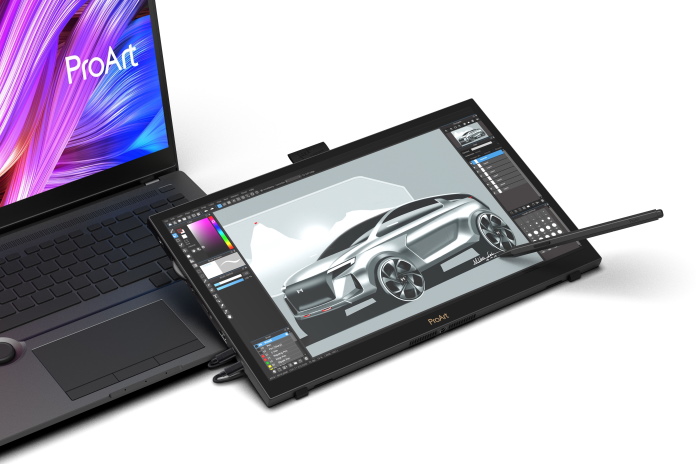 Perhaps you need accurate, high-refresh-rate displays for a game studio? The ProArt Display PA248CGV offers an ultrawide 3440×1440 resolution on its 34" panel, and its 120Hz refresh rate gives you fluid on-screen motion. Maybe you're looking for a portable monitor for movie production? The ProArt Display OLED PA16DC gives you an exceptionally accurate OLED display that you can easily hold in one hand, and it has an embedded colorimeter to ease the process of maintaining its accuracy over time. Or perhaps you're looking to streamline your workflow with a highly versatile input device that doubles as a secondary display? The ProArt Display PA169CDV gives you the natural-feeling stylus input of Wacom EMR tech, the intuitive ASUS Dial, and our customizable Control Panel software, all in a slim design that fits as neatly in your laptop bag as it does on your desk.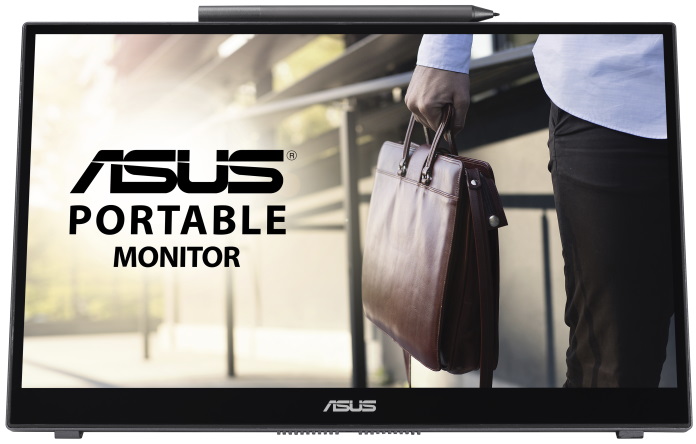 It's not just creators who benefit from secondary displays. We're augmenting our ZenScreen portable display lineup with two new options. The ZenScreen Ink MB14AHD caters to note-takers with its included ASUS Pen, versatile kickstand, and support for Microsoft Pen Protocol 2.0* and 4,096 levels of pressure sensitivity. This display only needs one cable to do its thing, provided that you have a handy USB Type-C port equipped with DisplayPort Alt Mode, but if that seems like one cable too many, take a look at the ZenScreen Go MB16AWP. This 15.6" Full HD display wirelessly mirrors the screens of devices running iOS, Android, and macOS with ease.
*Only on Windows OS (Windows 10 and above)
Lay the foundation for your next DIY PC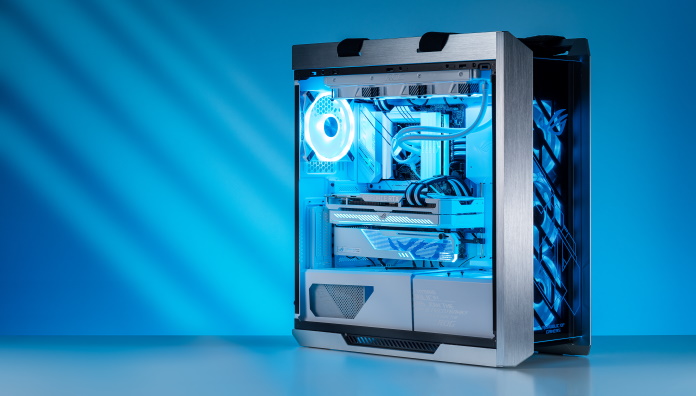 New processors from Intel beg for new chipsets with cutting-edge features, and we've got a host of motherboards to act as the backbone of your new gaming PC. On top of the family of high-end Z690 motherboards we announced last fall, all ready and waiting to serve as your dream overclocking platform, we have new Z690, B660, H670, and H610 motherboards, a full lineup of B660 motherboards. Whether you're building a bleeding-edge gaming rig, a potent content creation workstation, or an all-around agile PC, we've got the hardware you need.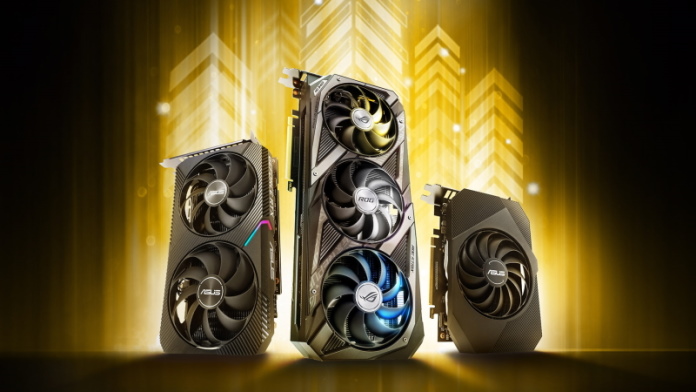 As one of the world's premier graphics card manufacturers, we have a full range of cards ready to juice up your build for gaming and rendering. The latest additions to our lineup make PC gaming more accessible to a broad audience. Break into digital worlds with one of our new NVIDIA GeForce RTX 3050 graphics cards—or, if you tend to root for team AMD, pick up one of our new Radeon RX 6500 XT graphics cards instead.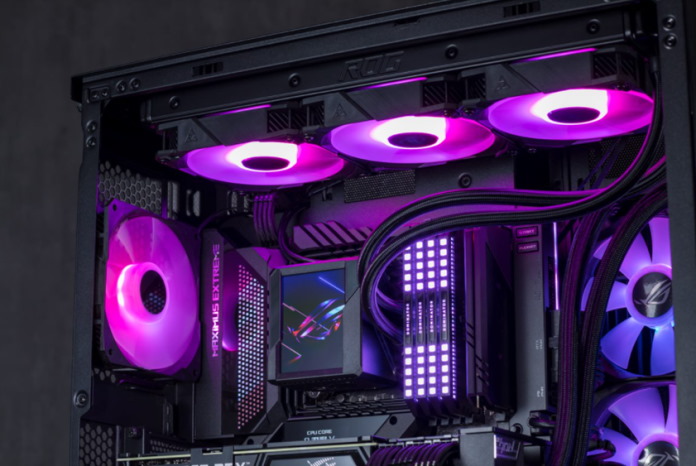 Let's talk about cooling your new PC. Need to top off your showcase build with a high-performance AIO liquid cooler that exudes style? Don't miss the new ROG Ryujin II ARGB with its striking 3.5" OLED panel and radiator fans with addressable Aura Sync RGB LEDs. To get the airflow moving in your case with style, grab a few TUF Gaming TF120 ARGB fans. These 120mm ARGB fans are designed for high-performance cooling and low-noise operation, with plenty of lighting options for your custom rig.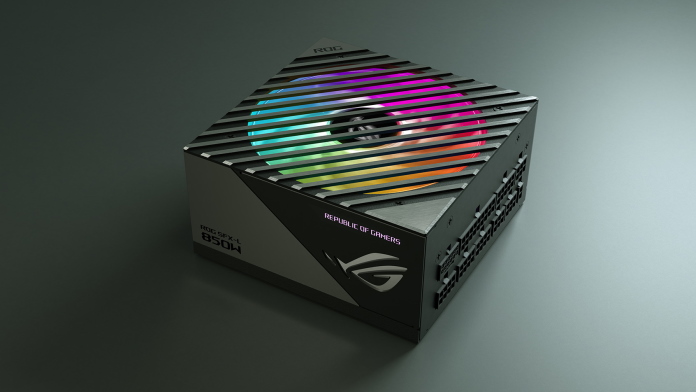 On the heels of our recent ROG Thor power supplies, we're also announcing the new ROG Loki series of PSUs at CES 2022—with all the high-quality components you've come to expect from ROG in an SFX-L form factor for Mini-ITX rigs. Available in 1200W, 1000W, 850W, and 750W variants, the ROG Loki series provides incredible power, efficiency, and protection for even the most high-end small form factor builds.