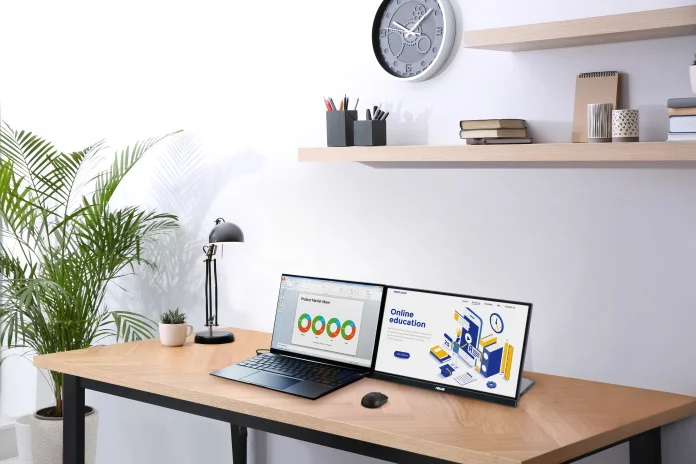 With so many people today working remotely, getting tasks done in a shared office space, or shuttling between their home and the office in a hybrid work arrangement, it makes sense that portable monitors have exploded in popularity. A portable monitor is thin and light enough to slip inside your laptop bag alongside your notebook, but it greatly expands the amount of screen space that you have for getting work done. With a second display on hand, you can multitask much more efficiently, perhaps using the portable display to keep an eye on work email and messages while using your laptop display exclusively for the project you're working on. ASUS ZenScreen displays give a wide range of options for your next portable monitor. Whether you need a colorful, vivid OLED display, a high-refresh-rate screen, a wireless model, or more, we've got your needs covered.
Unfortunately, the popularity of portable monitors has encouraged a flood of competitors. Do a quick search on major electronic retailer sites, and you'll find a large array of options from brands that you likely have never heard of before. We don't mind the competition — we'll compare our products to theirs any day of the week — but we do think that most folks would be better off purchasing a portable monitor from a brand that they trust. Here are several reasons why ASUS ZenScreen portable monitors stand out from the crowd.
Many competitors cheap out on the user experience
When you're comparing two different displays, it's easy to focus all your time on display specs: resolution, peak brightness, refresh rate, and others. However, two portable displays with the exact same panel specifications won't offer the same user experience. The monitor's port layout, thickness, and stand all play a large role in how you'll actually be able to use the display in the real world.
For example, think about all the ways that you might want to position your portable display when it's connected to your laptop. Depending on the scenario, you might want it on the right or left side of the laptop. Being able to bring it in close will be invaluable, as that will help with multitasking. And being able to match the display's angle with the angle of your laptop's display is a major quality of life concern.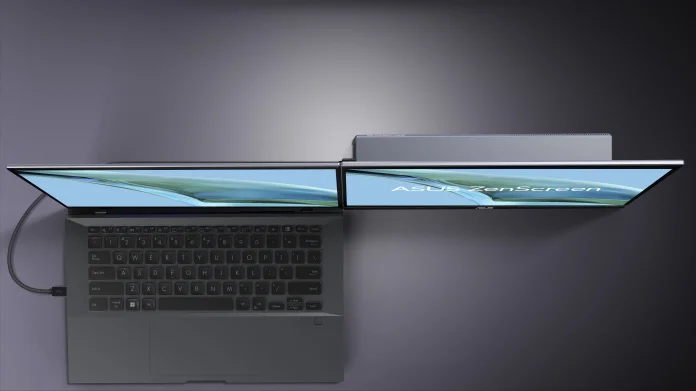 Our latest ZenScreen displays use an innovative kickstand design to give you all these elements. We position the two USB Type-C ports on opposite sides of the screen so that the cable never interferes with your ability to position the display on either side of the laptop. The stand lets the screen stand perfectly vertically so that it can align perfectly with your laptop. Need even more versatility? Our new ZenScreen Stand MTS02D lets you quickly and easily set up your ZenScreen — or most any device with a standard ¼" tripod socket — at a comfortable viewing angle.
Also, pay close attention to the thickness of a portable display. While models with a built-in battery will necessarily be thicker than models without, there's just no reason for your portable display to be thicker than your laptop. A portable display needs to be a lightweight, easy-to-carry addition to your gear, or you're going to be reluctant to take it with you.
Many competitors lack trusted certifications
Finally, many portable monitor options out there lack basic certifications from trusted third parties. As a purchaser, you're left on your own to read the company's own description and reviews left by users and make a gut decision about whether they're trustworthy.
There's a better way. A variety of independent companies offer certifications that attest to whether or not a product achieves a certain level of quality. You don't have to take a manufacturer's word on the accuracy of the colors produced by the display. You can look for Pantone Validated displays that give you the confidence that you'll be looking at accurate colors as you touch up photographs, edit videos, and watch your favorite shows.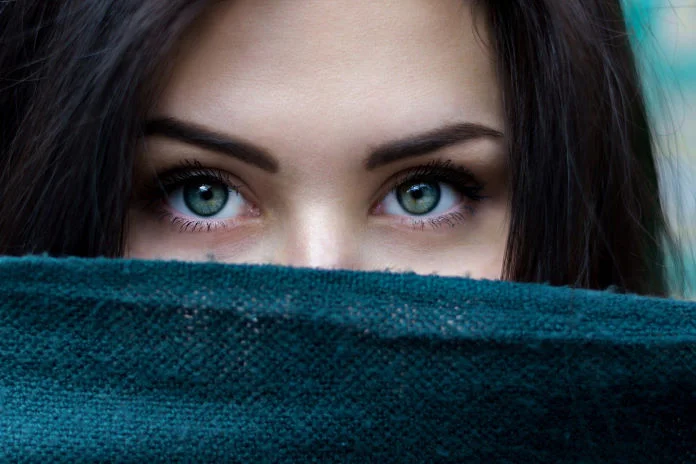 Anyone who works in front of a computer monitor should be careful to select a monitor that takes care of their eyes. You could take a display manufacturer's claims about flicker-free and low blue light tech at face value — or you could look for a model certified by the internationally respected organization TÜV Rheinland. When one of our ZenScreen displays sports an Eye Care badge, you can trust that it provides mitigating measures against exposure to blue light and uses a flicker-free backlight.
You might also be interested in a display that's ready to deliver an immersive HDR experience. There's no reason to take a gamble on a portable display's ability to vivid and life-like HDR content with accurate color and contrast reproduction. The VESA DisplayHDR certification system helps you purchase with confidence. A wide range of our monitors offer DisplayHDR certifications. Our competitors? At least one tried to peddle a "DisplayHDR 2000" model — a certification tier that doesn't even exist.
Many competitors present misleading information
It's rare for product pages on major etail sites to present entirely inaccurate information. But it's unfortunately common to find misleading information on the listings for portable monitors.
For example, many portable monitors declare themselves "gaming" monitors without actually offering the key specs that gamers look for in a display. It's not completely inaccurate, because you technically can play games on these displays — but that's true about literally any display that you can connect to your gaming PC or console.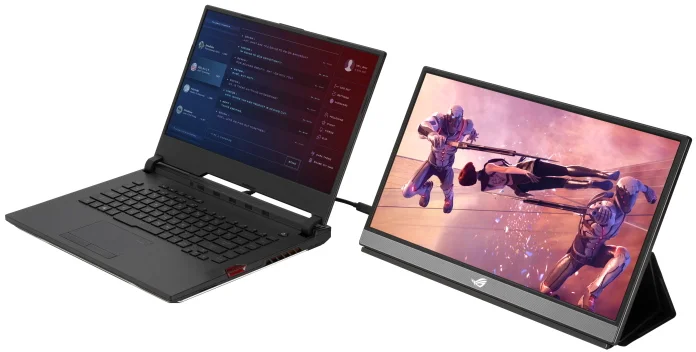 A knowledgeable gamer shopping for a portable display would have a checklist of features that they know provide a great gaming experience. A high refresh rate, low response time, and Adaptive-Sync support would likely all appear on that checklist. The ROG Strix XG17AHPE offers all three — but it's unfortunately common for so-called "gaming" portable displays to cap out at a 60Hz refresh rate. That's simply not going to provide the experience that today's gamers are looking for.
What's more, it's not hard to find listings that present basic Windows functionality as if it's a feature of the monitor. While it's true that you can use Windows settings to choose whether you want to duplicate your displays or extend your desktop across them, that's a choice that you get to make with any pair of monitors that you connect to any Windows machine. A purchaser who reads a product listing that boasts about this functionality might get the impression that this is an exclusive feature of the monitor, and that's misleading.
Finally, poorly written listings from some of competitors often include some eyebrow-raising tidbits of information. One competitor tries to pass off a monitor with a very standard 1920×1080 resolution as an "ultrawide" display. There's definitely a market for ultrawide displays, but folks interested in them would be buying the wrong product if they purchased a 16:9 aspect ratio display.
Many brands lack options with professional-grade color accuracy
ASUS ZenScreen displays are an easy addition to just about any on-the-go PC setup, whether it's for work, entertainment, or general computing. To support the needs of content creators, who often have more specialized needs, we offer a full lineup of ProArt portable displays.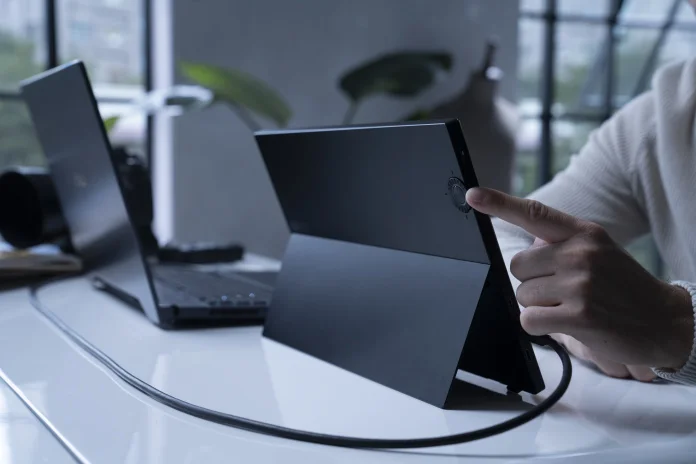 Many brands out there expect architects, artists, and video editors to make do with their baseline display options, but we recognize that the workflows of these creators typically require professional-level color accuracy and versatile input options. ProArt portable displays are factory calibrated to achieve an average ΔE value of less than 2, if not better. Options like the ProArt Display PA148CTV deliver accurate, vivid colors, a 10-point multi-touch panel, and intuitive control over creative apps with the ASUS Dial and the ASUS Control Center app. You're not going to get that level of features and functionality with any old barebones portable monitor that you find while shopping online.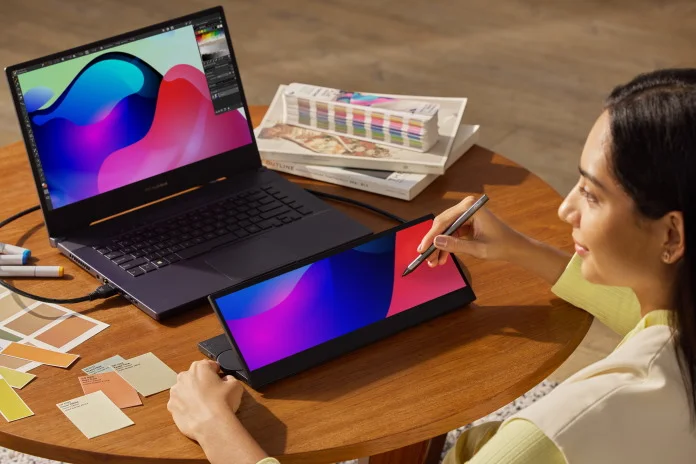 ASUS goes above and beyond with customer service
Should you happen to purchase a defective portable monitor through an etail site, any reputable display manufacturer would send you a replacement during the device's warranty period. And even if you encounter problems with the manufacturer, the site you use to purchase the display should step into help.
Those are your baseline expectations as a consumer — but we aim to exceed your expectations. We know that your display is a vital part of your PC setup, and if there's a problem with your existing unit we're willing to go above and beyond to get a new one in your hands as soon as possible. Through ASUS Rapid Replacement, you can trust that we'll not only replace a defective monitor within its warranty period, but we'll also send you a replacement unit as soon as the defective one is in the mail.
Purchase a portable monitor that you can trust
Put all these elements together, and it's clear that many manufacturers of portable monitors have work to do in order to win your trust. There are too many bargain-bin models out there that advertise misleading information, cheap out on the user experience, and take a pass on the trusted certification programs used by the most reputable manufacturers.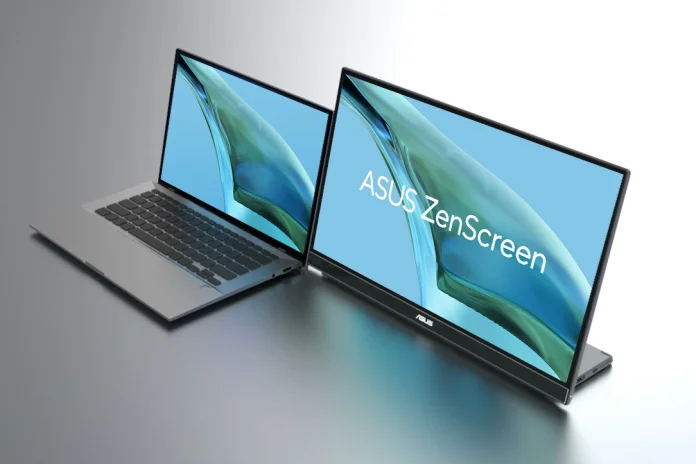 For our ZenScreen displays, we work hard to make sure that you know exactly what you're getting with your purchase. Visit any of the product pages for these displays, and you'll find the exact specifications for the display laid out clearly and unambiguously. We constantly innovate our designs to give you the best user experience, and we're confident that our latest models are our best yet. And while not every one of our models offers every certification available, we routinely work with certification agencies so that you can shop with confidence.
ASUS ZenScreen monitors give you the key features you're looking for in slim, portable designs. Purchase one today to find out why so many people trust ASUS for their essential pieces of tech.